Stepping foot into the historic house that sits at 816 Chestnut St., one would find it hard to believe it was home to a plastic surgeon's practice for 18 years.
Over the past year, Peggy Atalla, owner of Atalla Plastic Surgery, has completely transformed the two-story Victorian into eight16house, an industrial-modern rental property unique to Bowling Green. 
"It's definitely not traditional," Atalla said. "It's appealing to a certain market. It's not the Ritz-Carlton, but we don't want it to be that — we want it to be something cooler."
True to the house's motto, "weekend vibes only," guests are greeted to a well-stocked fridge and luxurious textiles.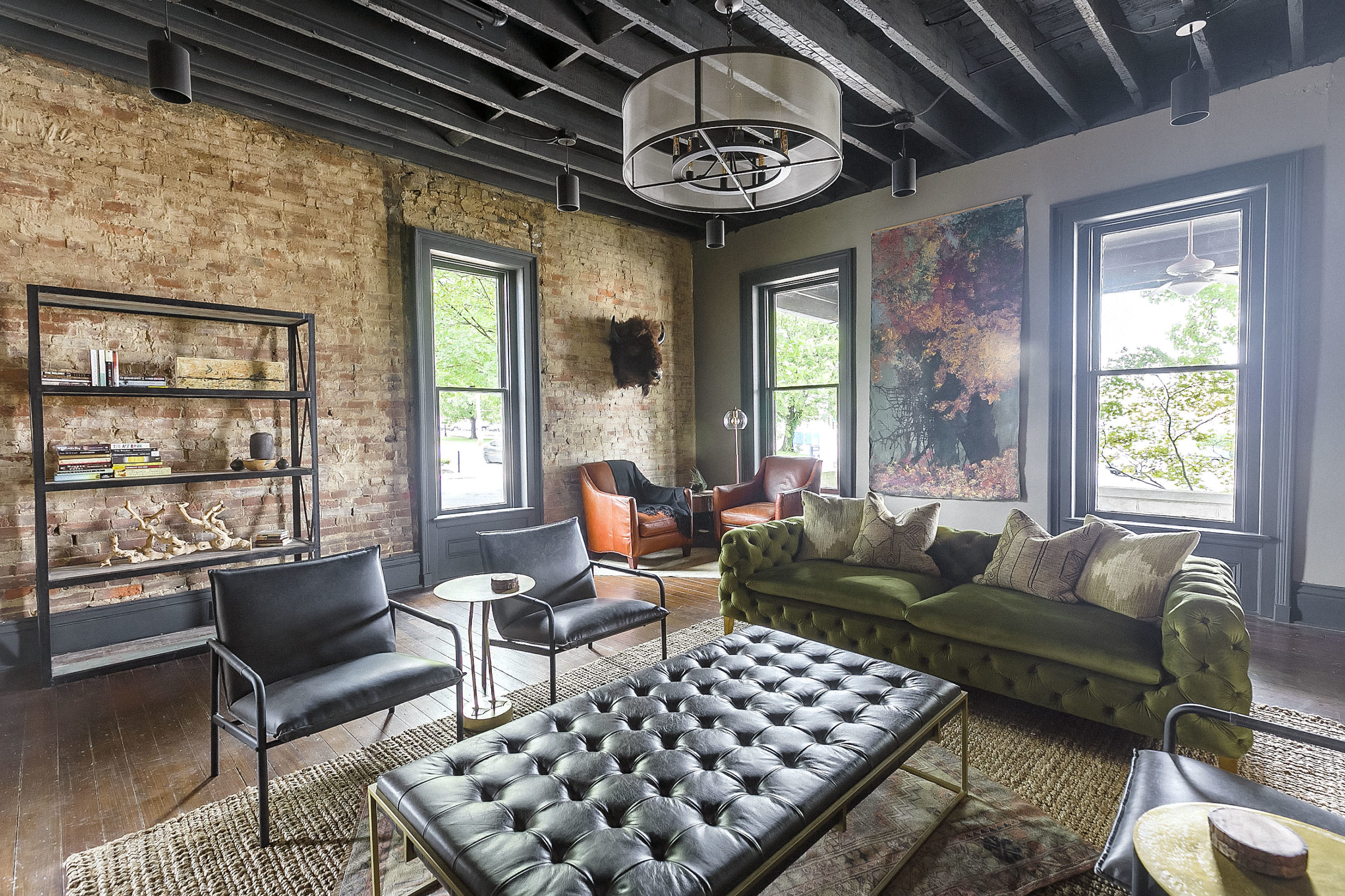 Each of the six beds — all king-sized but one — include comfortable Belgian linens, hand-selected by Atalla.
"What you really remember about where you stay is the bed, so I paid really close attention to the bedding," Atalla said.
In addition to upscale linens, the 3,700-square-foot home built in the late 19th century features intricate African fabrics and Turkish rugs. 
Three years ago, Atalla and her husband, Victor, relocated their plastic surgery practice to Ashley Street in Hartland in order to gain more square footage. With the move, the Atallas put their former downtown office on the real estate market.
But Atalla's attachment to eight16 wouldn't go away completely or easily.
"We had the home on the market for a while, but i was still very attached and wanted it to go to the perfect buyer…someone who understood how special it is." she said.
The property didn't go unnoticed by potential buyers, as lawyers, financial planners, and investors looked into purchasing the space.
"We had always loved this place," Atalla said. "The bones are amazing, and the potential do something super cool here was huge."
When Atalla's daughter graduated from high school, she searched for a large space where her out of town guests could stay together.  Unable to find the perfect place with an aesthetic that suited her, the idea came to her that eight16 could be a perfect airbnb…with a lot of planning, hard work, and the perfect team.  
She pitched her idea to her husband, called Kyle Cochran, and took the house off the market.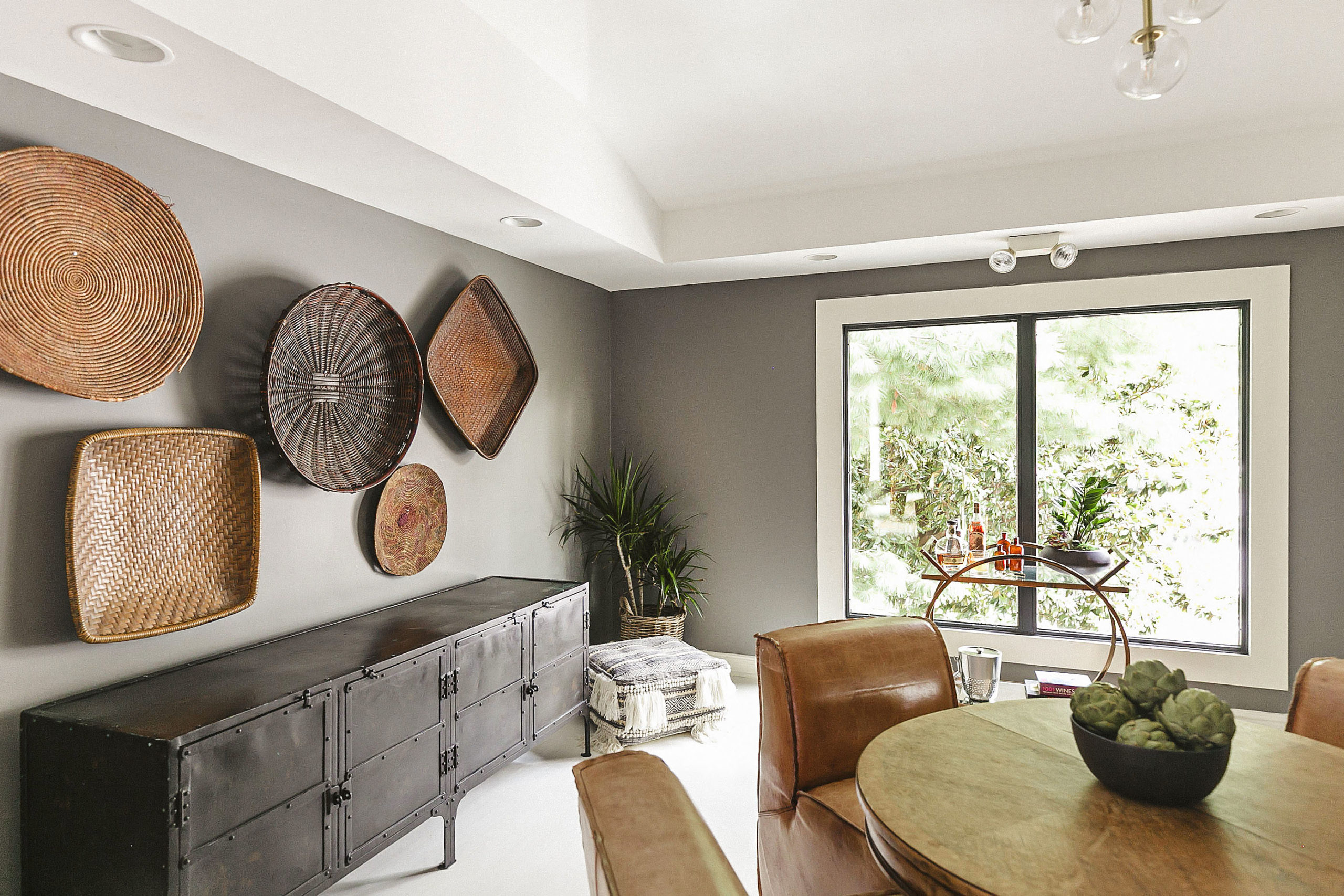 "There was nowhere in Bowling Green to put them that was large and cool like the aesthetic I wanted, and I wanted them all to be in one space," Atalla said. "And that's when it occurred to me to transform the space into a rental home. I told my husband that I was taking the home off the market."
During the build and design of the new Atalla Plastic Surgery office space nearly three years ago, Atalla worked with Kyle Cochran, owner and founder of Rustic Nail & Co.
"I had worked very evenly with Peggy," Cochran said. "She has a really good design eye and we gave her the boost she needed to say 'yes' or 'no' to certain things.'"
The partnership with Rustic Nail on eight16house came naturally when Atalla had to call upon a designer for her latest venture.
Cochran said the knowledge of specific building materials and the know-how of putting different materials together is a strong suit for his business.
"It's all about materials and creating the atmosphere she wanted," Cochran said. "I'm not going to say it's easy, because it's a hard thing to accomplish in an old house — more of a modern flair with clean lines and still have that raw feel. That was our goal: to break the mold of the typical interior design of Bowling Green."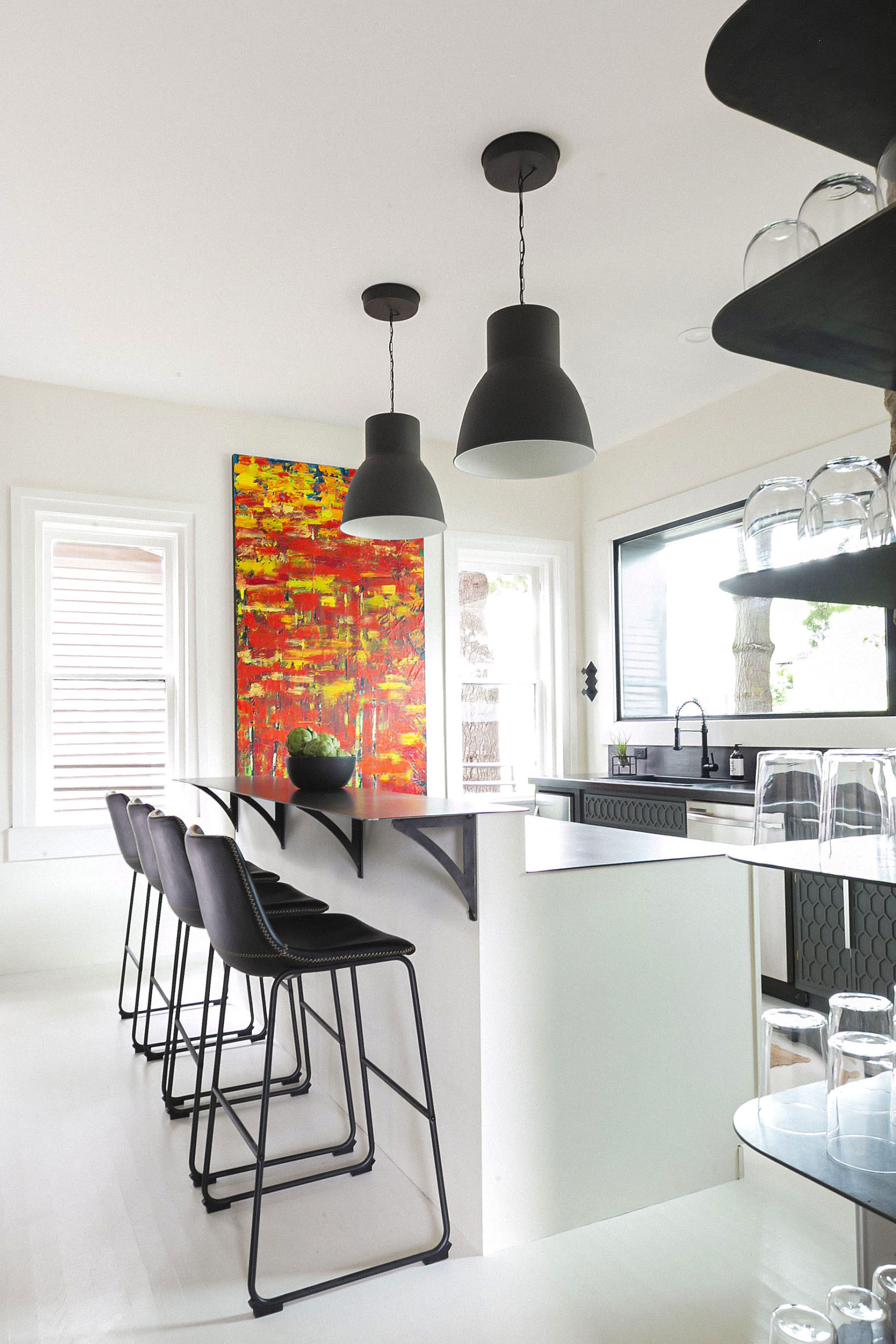 The challenge of modernizing and redesigning an older home was new to Cochran.
"It seems like we always take new and try to make it old, like Hickory & Oak," he said.
Hickory & Oak, a downtown Bowling Green restaurant, opened in a brand-new building in 2018.
"I've had people ask, 'How old is this building?'" Cochran said. "And it's funny to me. That's the name of our game: to create a space that looks like it's been there for a long time."
But that doesn't mean the design is necessarily rustic, Cochran said. His primary goal is for all of his spaces to have an authentic feel to them.
"We do everything from modern to contemporary to French country to mid-century modern," Cochran said. "We do all these different things that are in the design world that are not just rustic in nature."
The modern, yet comfortable, feel of eight16house came from the result of many hours logged between Cochran and Atalla.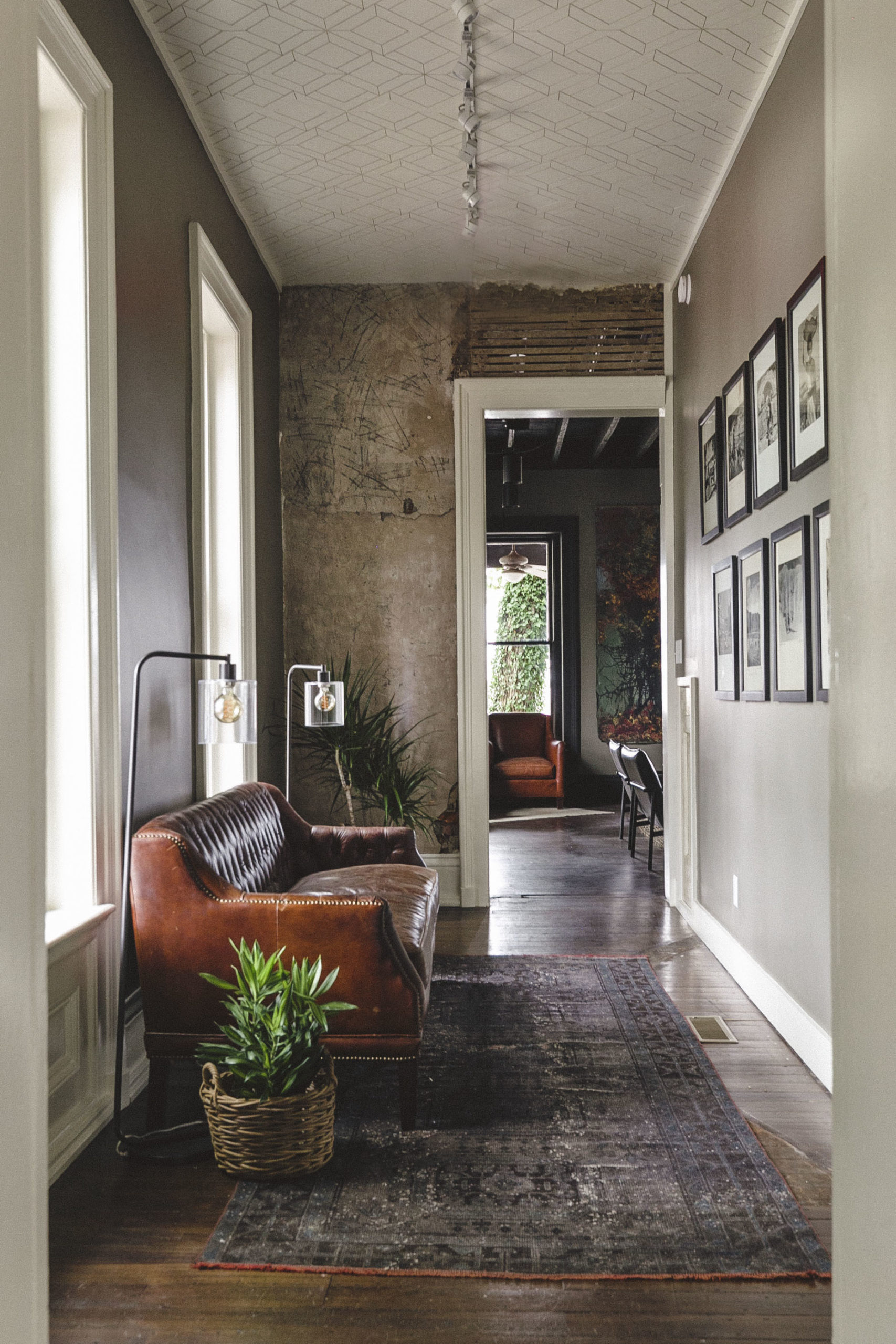 The former medical building, which before that served as WKU student housing, needed a lot of attention and many transformations to make it the oasis it now is.
From removing much of the house's back wall and replacing it with massive steel windows to create natural light in the kitchen to custom-designing cabinetry, faucets, headboards, vanities and more, the project was a labor of love for Cochran.
"Everything but the furniture that was brought in was 100 percent designed and built at Rustic Nail," Cochran said. "It was my brain trying to get out of the box and do something that hadn't been done before."
Detailed walls and ceilings, designed, cut and installed by Cochran and his team, adorn eight16house.
"Instead of just having drywall walls everywhere, we are always trying to one-up the game," Cochran said. "When people walk in, we want them to say, 'Wow, this is really neat.'"
Cochran is very proud of the atmosphere Rustic Nail created in the home. Atalla entrusted her vision to Cochran and the Rustic Nail team completely.
"What a dream as a creator to have the reins to say, 'This is what I want to do here,'" Cochran said. "Good things come when people delegate accordingly. And that's how I run my business, too. I understand that people have their strengths and utilize them."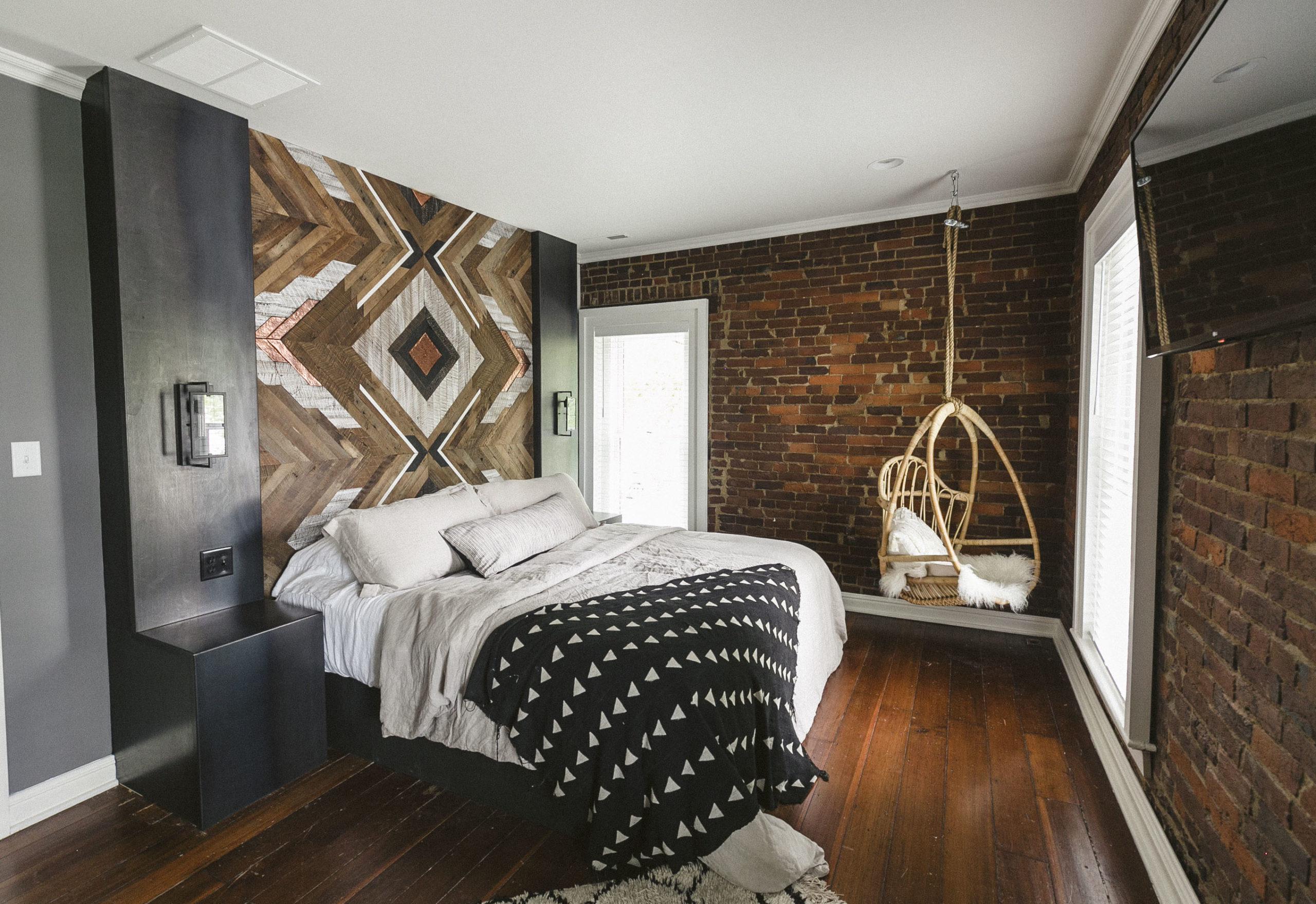 The team of five at Rustic Nail & Co., combine their strongest suits for amazing end results in all of their projects, Cochran said.
The Bowling Green firm, which was founded in 2012, has projects all across the United States. Rustic Nail serves as a Starbucks corporate vendor and has clients in Texas Roadhouse, Steamer Seafood and Chandler Property Management.
Recently, Cochran and his team filmed with and worked for HGTV's 2020 Dream Home in Hilton Head Island, S.C. The television special on the home airs Jan. 1, 2020, at 7 p.m. CST on HGTV.
"It takes a lot of hard work and mental strength," Cochran said. "I give a lot of credit for that to my guys — I'm a big fan of team."
All of Rustic Nail's business has come from word of mouth, Cochran said. 
"We have never advertised and I think that says a lot for the quality of work produced," he said. "It's purposeful, quality work always."
The quality of work is apparent in eight16house. Cochran and Atalla spent a lot of time in the planning process to create the atmosphere envisioned for the home.
In the first step of the planning process, Atalla described her vision to Cochran. 
"Everything she said steered me into a specific direction," Cochran said. "As a designer and a creator, the most important thing is to listen to what people want and not necessarily do what you want."
Cochran said he specializes in taking what the client wants and making it even better.
"My goal is to take what people see in their minds but expand that into something much more than what they even expect," he said.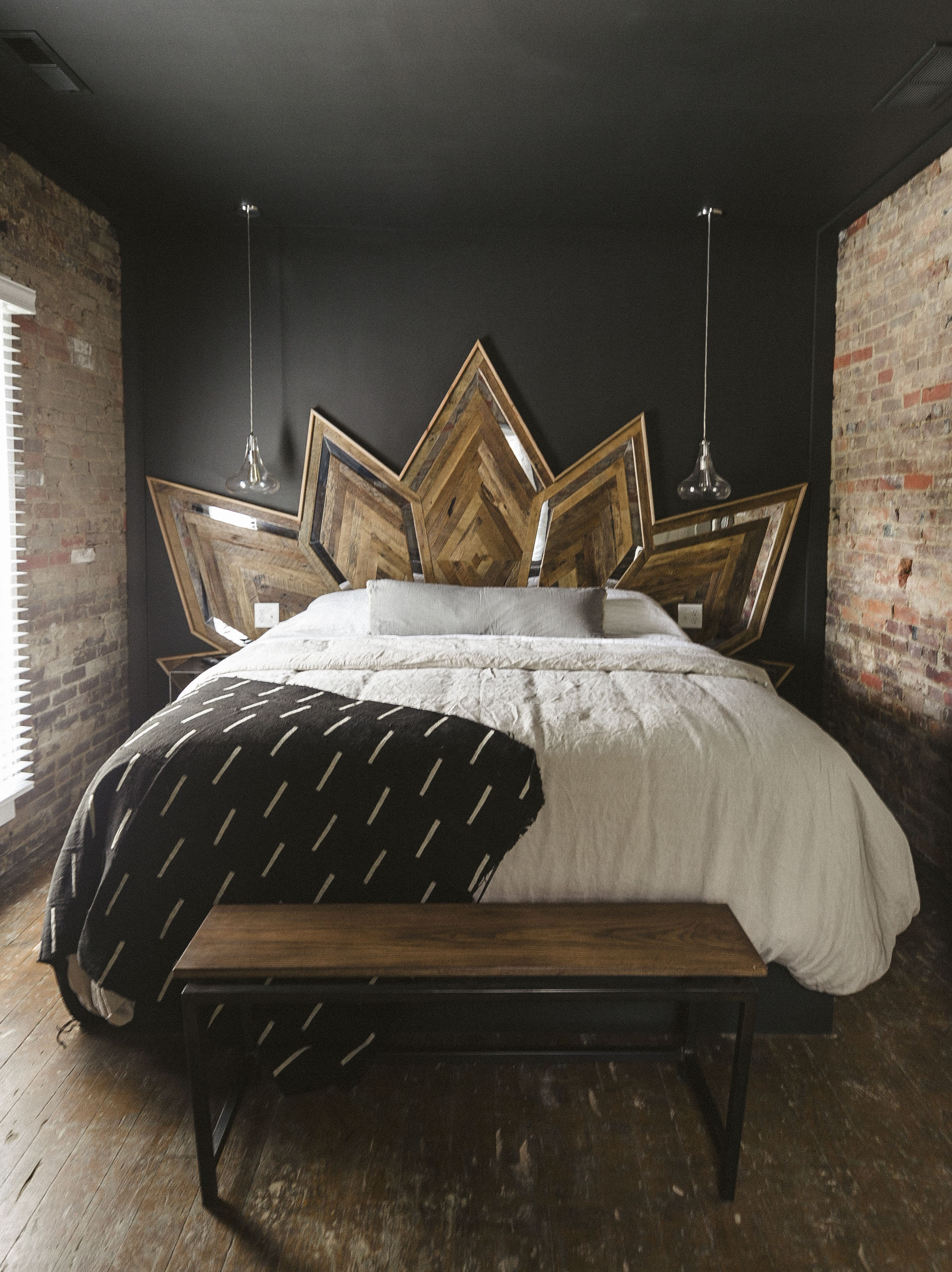 Once the vision for eight16house was articulated, Cochran's team put together preliminary sketches and conceptual digital designs to take to Atalla for approval.
"At the end of the day, this is her project and property," Cochran said. "I wanted her to be thrilled."
Once 80 percent of the design was completed, Rustic Nail began the physical build.
Every room in eight16house contains unique pieces from the minds of both Cochran and Atalla. Both of the half-baths include bold wallpaper hand-picked by Atalla. Each of the bedrooms feature custom headboards from the mind of Cochran. 
Throughout the rental property, pieces from local artists like Angie Alexieff, David Jones, Kim Jones and Herman Lowe, can be found. Atalla said she was also able to incorporate some of her personal finds from over the years into the space.
"The baskets in the poker room were found during my visits to the middle east, in particular, Jordan.  The textiles on the beds are hand-dyed African throws. The bison head came from an awesome shop in Leipers Fork, TN. ," Atalla said.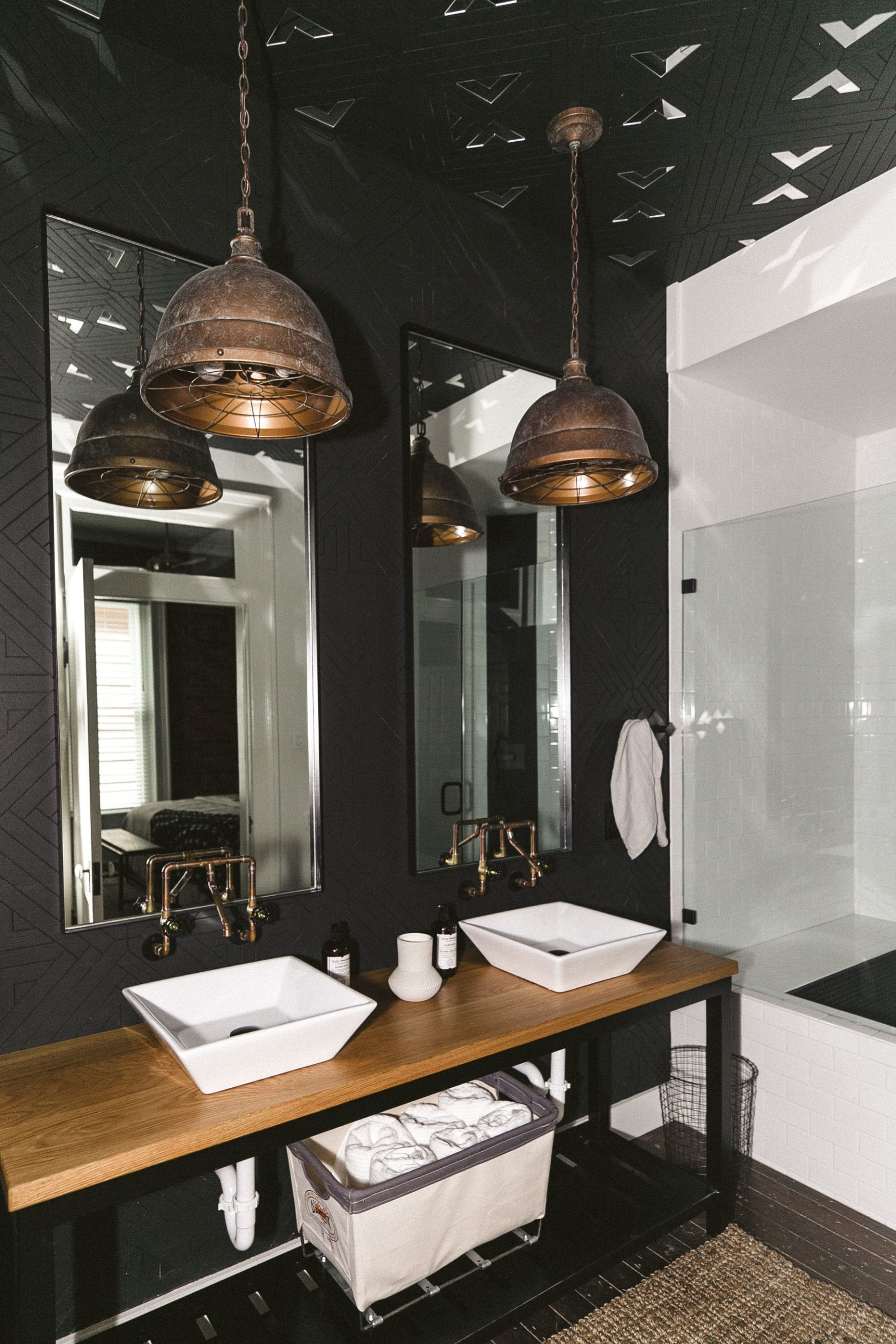 Atalla said it's hard for her to see the old medical office in the reimagined space, which has already served as a home-away-from-home for wedding parties, automotive homecomings and more in just a few short months.
The rental property is currently available for private booking through its website, but will be listed on Airbnb in the future.
While it's hard for her to put a finger on her favorite aspect of eight16house, Atalla said she loves the minimalist and cool ambiance of the renovated home that is universal.
"It can be appealing to a lot of people — a lot of different groups," Atalla said. "The feeling in this space is amazing.  it's warm and chic and very sexy. when we say "weekend vibes only" we mean it."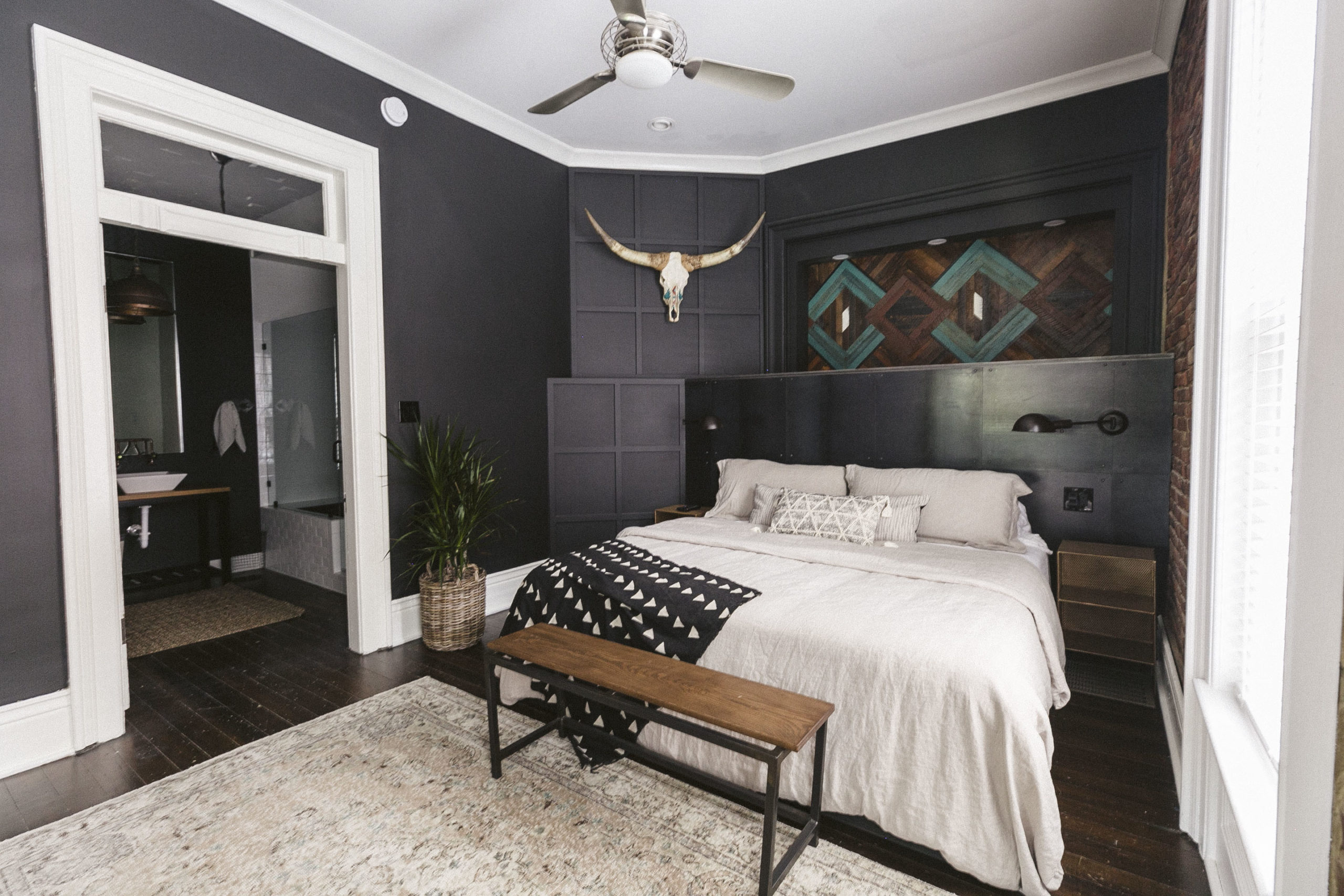 —
For more information and inquiries about availability, visit www.eight16house.com.