Missing a boat can change a life.
John, or Jean, Claude Gerard, originally from France, made his way to Bowling Green, reunited with friends, built furniture and began a business that would last through generations and touch many of those who have lived in Bowling Green and the surrounding area.
John Claude, later known as "Boss," arrived in Bowling Green in 1842. According to family records, John took passage on a steamboat that would take him from New Albany, Ind., to New Orleans. On a stop along the Barren River, John Claude decided to hunt the woods, and the steamboat left without him. Making the best of a not ideal situation, John Claude picked up his luggage—which is referred to simply as a "tool chest" in some records and "his possessions [were] tied up in an old apron" in other accounts—at the next port and went to work in Bowling Green as a furniture maker.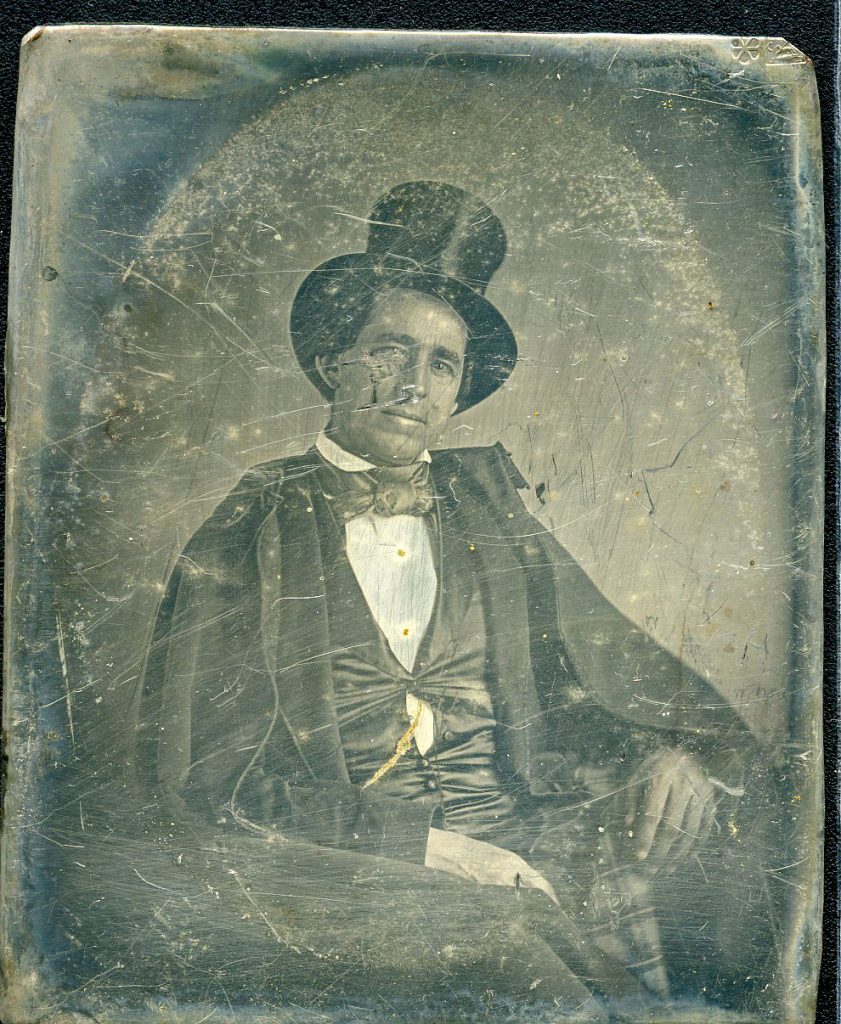 A cabinetmaker by trade, John Claude also built coffins. During the Civil War, the Gerard family built over 2,000 coffins for fallen soldiers and performed as many as 30 burials on a single day during the war. By 1870, he had moved his stock of coffins to College Street, then known as Summer Street, and began the John C. Gerard Undertaking Company. For many years, this was the only undertaker company in the area.
Documents from the Department of Library Special Collections at Western Kentucky University show that the average cost for an adult's burial and coffin ranged from $20 to $30 in the late 1800s. Over the years, the Gerard business began to provide additional options including burial suits, gloves and slippers. By the late 1880s, Gerard was offering assistance for the bereaved family such as flowers, candles, grave linings and pallbearers' wagons. The Gerard funeral company truly made funerals and burials a family affair, especially as the years passed. What else is to be expected when you have nine children?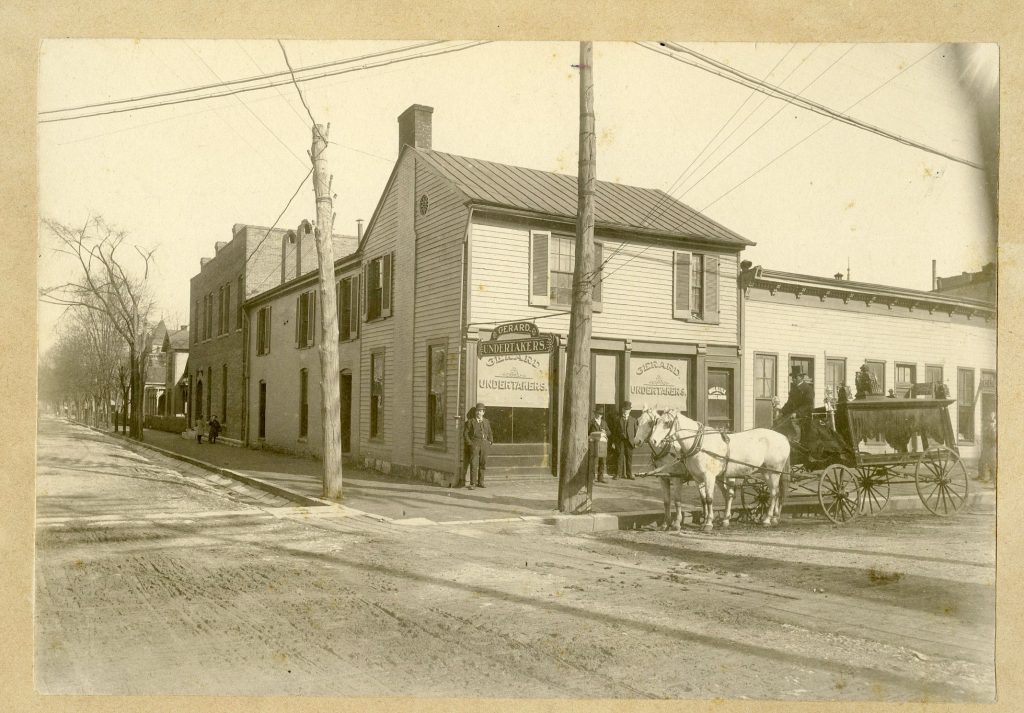 The company changed names in 1893 to F.C. Gerard and Brother, Undertakers, as John Claude's sons, Frank and Eugene, took over the business. It changed names again in 1897 as Frank's son, John M. Gerard, joined the ranks. It became known as Gerard and Gerard. John Claude passed away in 1899 at the age of 83. In a number of obituaries, he is credited for helping turn Bowling Green into a city, as well as touching the lives of so many families. He was known as "the good old man" and credited with "every movement that would tend to help the community."
In 1901, the business moved to the corner of 10th Avenue and College Street to a location "built especially for the business… in fact as perfect a building as could be arranged for their particular trade," according to an issue of the Bowling Green Times-Journal and Warren County Courier Twentieth Anniversary issue.
The Gerard family continued to assist families and loved ones enduring some of the most difficult moments of their lives. Much like John Claude, his sons—and later, his grandchildren—were well-regarded and respected within the community. Eugene Gerard's marriage announcement mentions him as being "one of our most efficient and successful young business man … and in every respect is a most worthy and highly respected young man."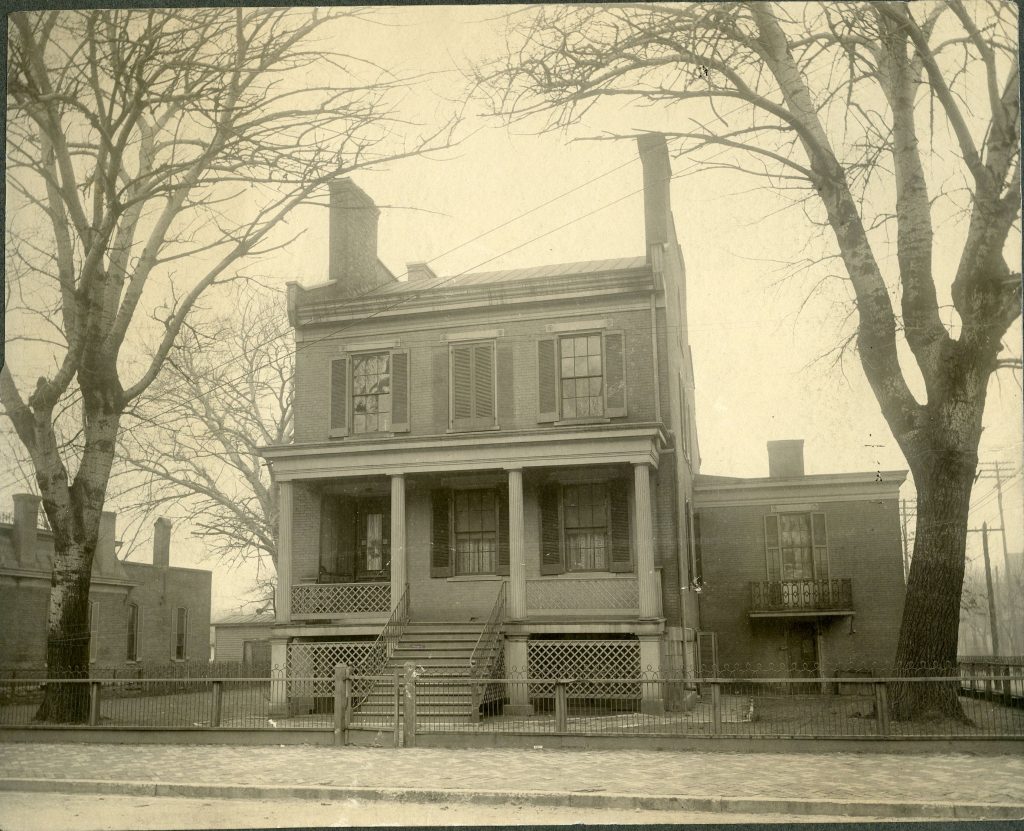 Around 1929, John Claude's granddaughters Camilla Gerard and Pauline Gerard Bradley, along with her husband, Henry Bradley, Sr., took over operations. Camilla and Pauline had the honor of being the first women in the area to have mortician licenses. In 1953, the business moved to East 10th Avenue and was named the Gerard-Bradley Funeral Home. The business changed hands in 1989 to J.C. Kirby and Son Funeral Chapels.
The Gerard family helped the people of Bowling Green say their goodbyes to those they loved for over 100 years. When John Claude missed his boat and set up shop, he had no idea what legacy he would leave behind for his family, friends and the city of Bowling Green.
Western Kentucky University's Department of Library Special Collections, located in the Kentucky Building and Museum, has a vast amount of archives on the Gerard family, including letters, photos, marriage licenses and scrapbooks, available for the public to view, both in-person and online. To learn more, visit wku.edu/library.