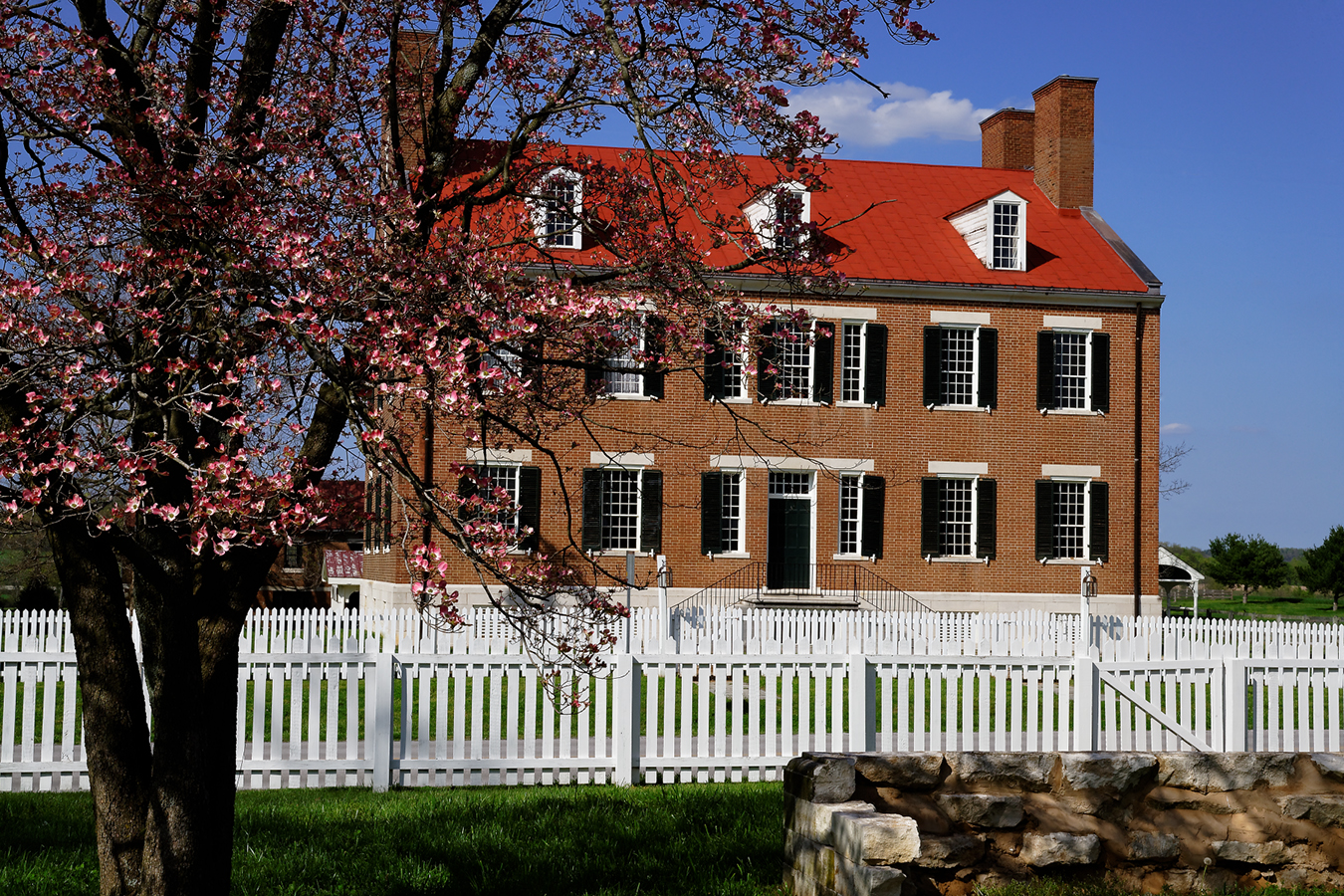 Just a short, 10-mile drive from Bowling Green, Ky., down Russellville Road, today South Union Shaker Village sits on nearly 500 acres of scenic property.
The Auburn, Ky., historic site served as a home for members of the United Society of Believers in Christ's Second Appearing, more commonly known as the Shakers, for more than a century, said executive director Tommy Hines.
"South Union Shaker Village was active from 1807 to 1922," Hines said. "By the time the Shakers got to Kentucky, they had a very good reputation and people wanted to be a part of their movement. A lot of people came here not as much for the religious aspect as they did for the comfort level of living here."
Hines said Shaker villages promoted a "one big happy family" feeling, which was very appealing in the 19th century.
"If you're living down the road in a log house with your wife and kids and you look up the road and you've got these great big modern buildings with smoke rolling out of them, and you smell good food, you were attracted to the lifestyle," Hines said. "You know that if you come here you've got a place to live, a good place to work and three hot meals a day. Your kids are going to be put into a school and your kids are going to be taught a trade."
Shakers are known for their communal lifestyle, equality of gender and race, pacifism and celibacy. Today, only one community, near Portland, Maine, still exists.
Hines said South Union Shaker Village was born from the religious Revival of 1800.
"The Shakers were already well established throughout the New York area," he said. "In the early part of the 19th century, they heard about the revivals going on in this region, so they sent missionaries from New England to what in those days they called the West."
The Shakers first settled in Ohio, and from there branched further south and west, Hines said. In the next four to five years, there were four villages in Ohio, two in Kentucky and one in Indiana. 
"South Union is about as far as they got geographically," Hines said. "We're considered the most southern and the most western of the villages that lasted a long time."
Due to its location, South Union Shaker Village was inhabited by American southerners — people from Kentucky, Tennessee, North Carolina and Virginia, Hines said. With this came a certain flair.
"The people coming in here as adults already had their ways of making furniture, cooking, making clothing and ways of building," he said. "The Shaker mentality is that things should be simple and useful — utilitarian — but South Union has a very southern look and feel."
Manuscripts, letters and diaries that have been found at the village illustrate that South Union was quite different from Shaker villages.
"We are very distinctive amongst the other villages," Hines said. "Furniture was so distinctive that was actually used and made at South Union. It is completely different from what you find in New York or what you find in Ohio. That's an educational component that needs to be talked about."
Hines said that about 95 percent of artifacts that are on exhibit and in collections at South Union Shaker Village were actually used or made in the community.
"It tells a truer story about what South Union was really like," he said.
In 100 years, 24 Shaker villages saw life in America, Hines said. All were built upon the same religious tenants, also focusing on communalism and equality.
"South Union Shaker Village purported equality for men and women and all races," Hines said. "Their belief in racial equality wasn't as difficult in the northeast as it was here."
The Shakers all lived together in large buildings, still visible at South Union today, which were called dwelling houses. Hines said four dwelling houses stood upon South Union's property, each housing up to 100 people at the village's peak.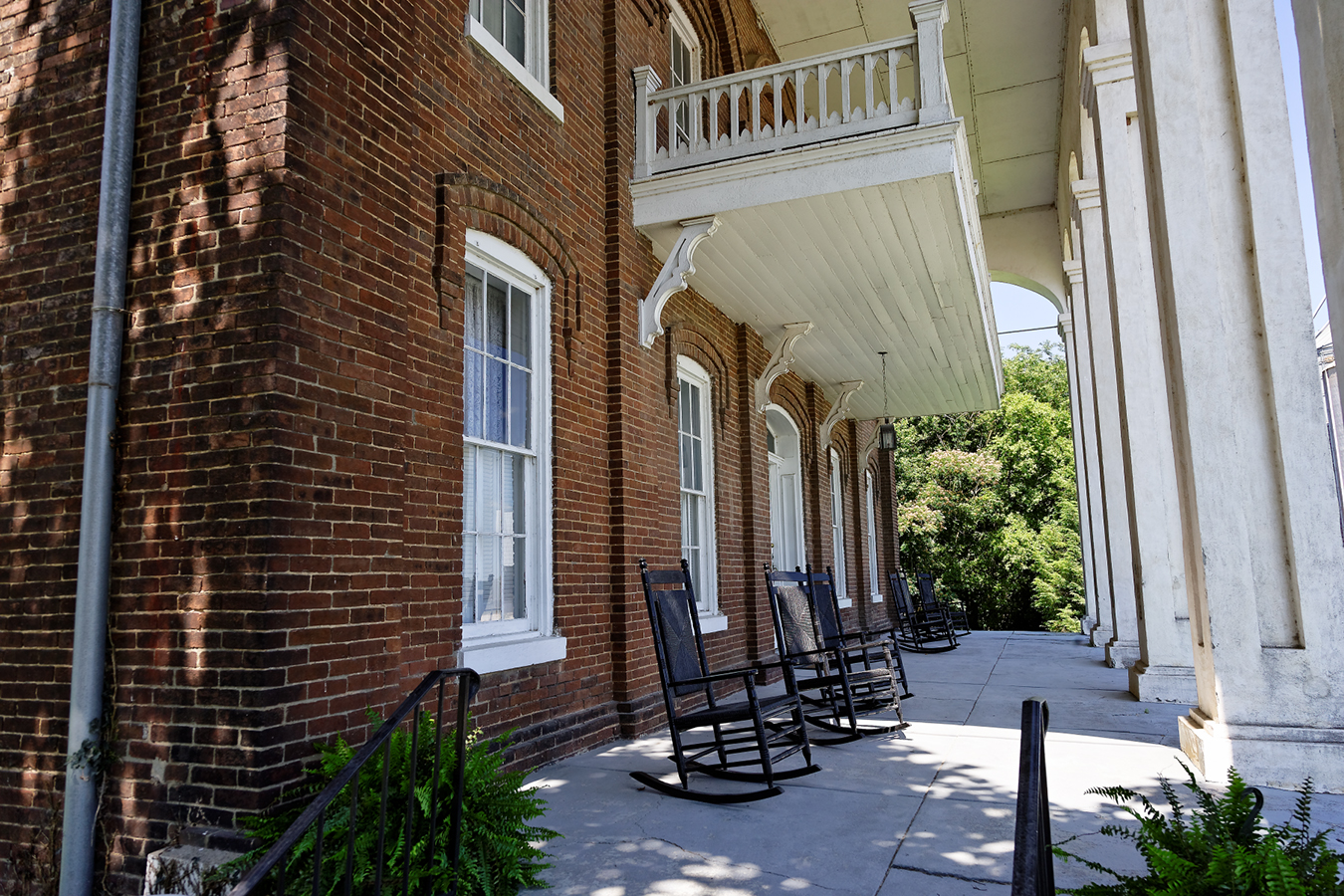 Hines said South Union Shaker Village had seen great progress from its beginnings up until the Civil War began.
"We consider the Civil War the first big blow to the Shakers as a community because of all the issues that took place," Hines said. "It disabled them economically. In those days, a lot of what they did to sell products was to go out and peddle. They had wagons, and they also had flatboats and things of that sort, but it was dangerous to travel."
The Shakers' pacifism was an issue for many who lived nearby, Hines said.
"In Kentucky especially, loyalty was a big deal," he said. "You wanted to know what side people were on. The Shakers were really Union sympathizers, and that got them in lots of trouble here."
Many people often think the Shakers were located far out in the country, in a quiet setting, Hines said. But that's not at all true as the old Highway 68-80 ran right through the village, which served as the main thoroughfare.
"When you've got troop movement with both northern and southern armies coming through here, which they did, they would set up camp because there was lots of wide-open space," Hines said. "They also quickly found out that these 200 women who lived here could produce massive amounts of food in a short period of time. They took advantage of that so the Shakers fed hundreds of soldiers during the war."
Civil War encampments didn't leave the place in the greatest of shape, Hines said. Many troops took up fences and burned them, stole the residents' cattle and horses and even took their woolens.
"This was an economic and emotional blow for the Shakers," Hines said. "After the war, they tried their very best to bounce back economically and they just really never did."
The railroad had just been built through the village in 1860, right before the war broke out. The Shakers saw great opportunity to be able to increase their commercial ventures, but it also brought more troops, Hines said.
Once the war ended, the railroad also began to take young people away from South Union Shaker Village.
"When you've got a celibate community, and you have your young workforce starting to go other places, it creates a dent in what you're able to do," Hines said.
Culturally, South Union Shaker Village was changing. Hines said the Shakers always knew that everyone couldn't be Shakers.
"They weren't that blind," he said. "They realized that this was just for the people that were willing to live this kind of a lifestyle. They didn't have anything against marriage for other folks though."
Hines said the Shaker religion worked similarly to that of a monastic order like Catholic nuns.
"Shaker villages grew all by conversion of adults," he said. "But they did not go out and proselytize and they did not send missionaries out."
Hines said after the Civil War, disintegration was slow. The population grew smaller but there was never a lack of optimism amongst villagers.
"They continued to upgrade the village," Hines said. "They built a hotel, added steam power to their mills and factories. They eventually put in electricity and they had running water. I don't think they ever thought they'd eventually close."
By 1922, there were only nine people left in South Union Shaker Village, but they had 4,000 acres of land in their ownership still at that point.
A lot of their buildings were starting to need major work at this point. Hines said the Shakers in New York who were in command traveled to South Union and determined the village defunct.
"When they closed the village 1922, they had a large auction," Hines said. "It dispersed everything that was left – personal possessions, clothing, woolens, stoves, land, farm equipment, livestock. It was a huge event that drew 4,000 people that day. The streets were just filled with people."
That auction marked the end for the South Union Shaker Village, but it served as the catalyst for how the museum has acquired its vast collection of items.
"A lot of those people that came to the auction were local, so when the museum opened, people were kind enough to bring things back," Hines said. "It continues to happen today. Every year, items come back — furniture, personal possessions and other things."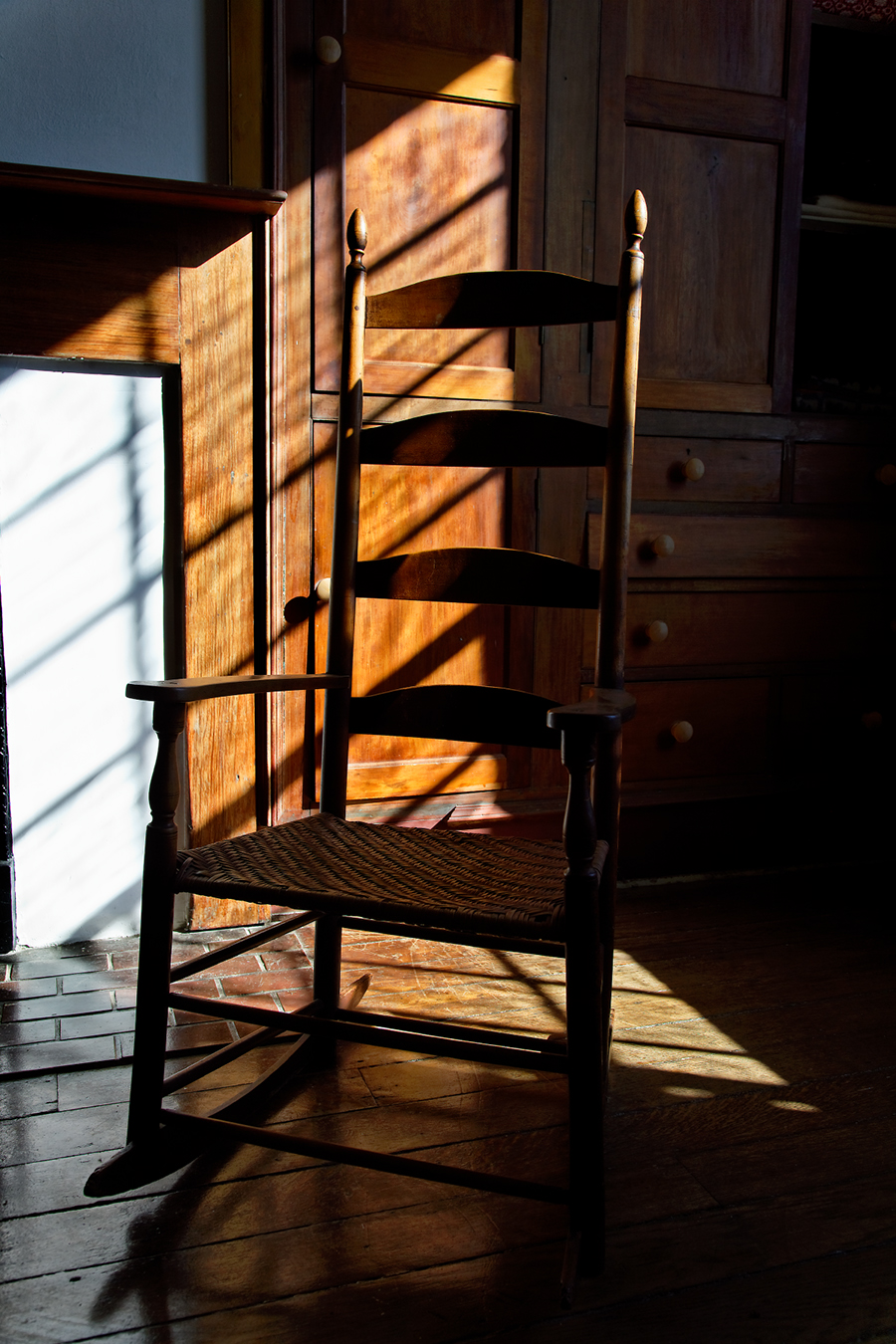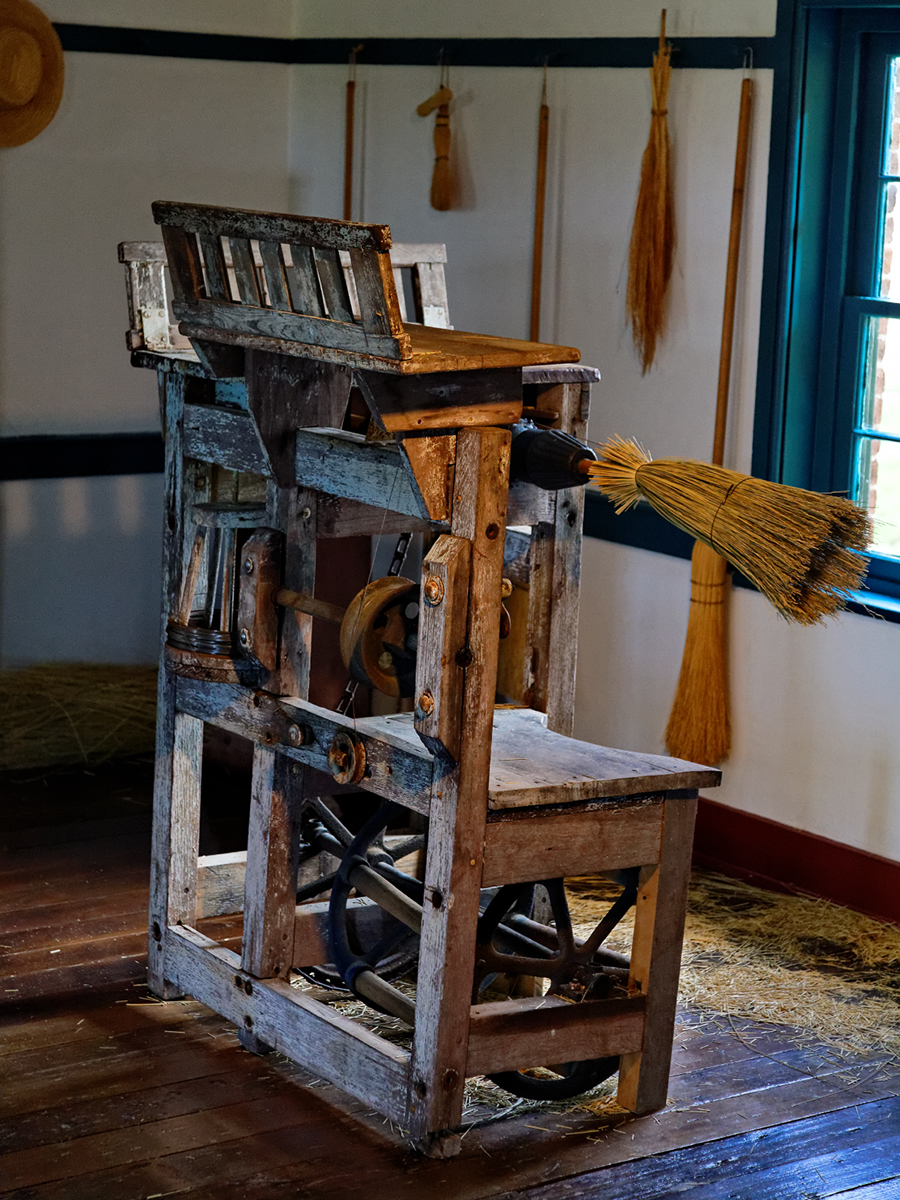 The South Union Shaker Village museum originally opened in Auburn, in a church building in 1960.
Hines said the organization grew quickly enough that in 1972 they were able to purchase two original Shaker buildings and started the museum at its current location. The nonprofit now owns nine original buildings and about 500 acres that surround the village.
Restorations of the village began in 1972 with the largest building, the Centre House. Hines said they first completed exterior work on the building, and it wasn't until the 1990s when major interior work could begin.
Restorations and acquisitions to South Union Shaker Village are made possible through donations and grants. Oftentimes, it may take several years to complete one building completely, Hines said.
"It's not just fundraising, it's research as we go," Hines said. "We have to take out modern additions. You also have to have architectural engineers coming in, along with HVAC people coming in to look at the space and try to hide those modern elements."
Hines said he and the staff are instrumental in making sure restorations are historically accurate.