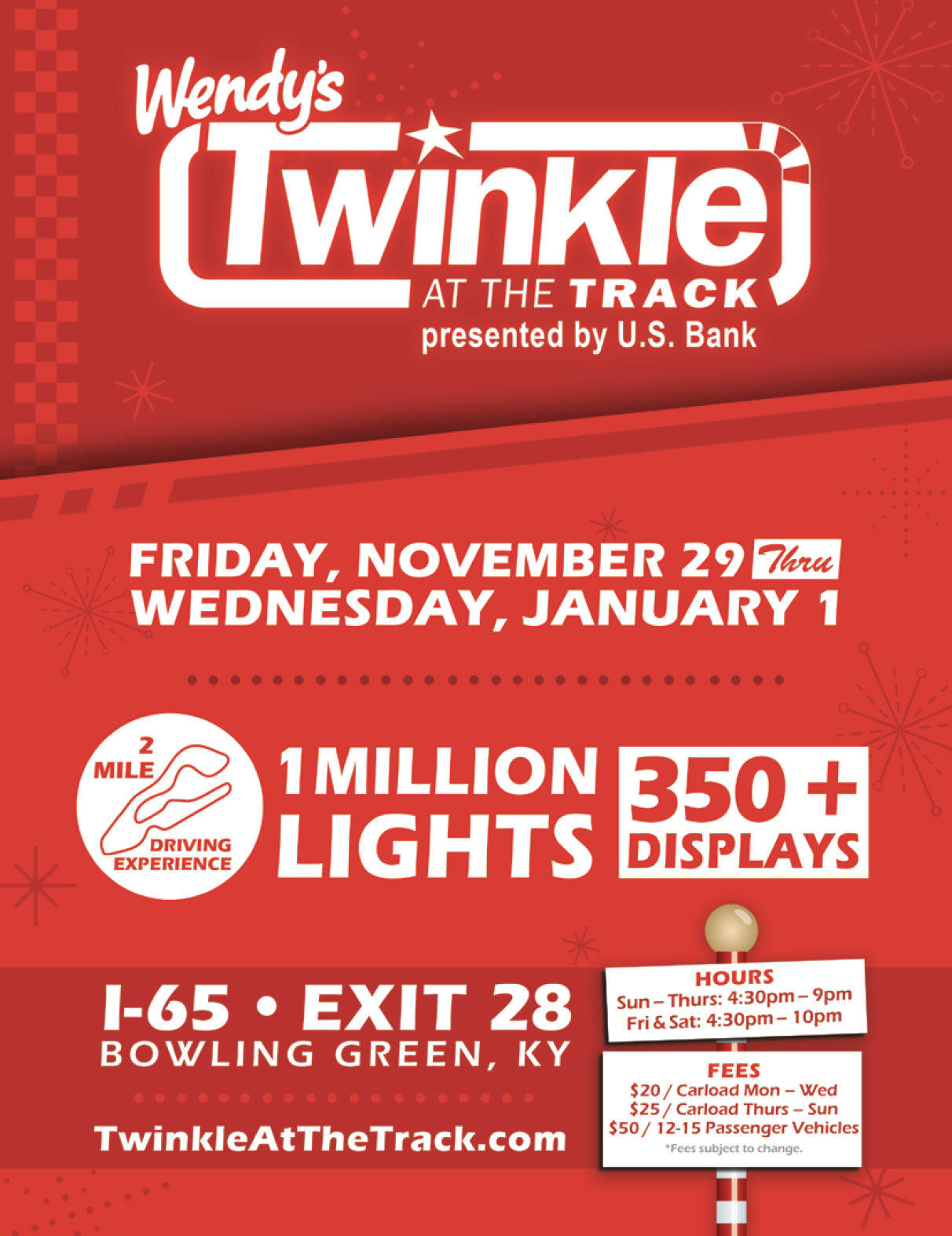 The NCM Motorsports Park will be a lot merrier and bright this holiday season.
If you drive down I-65 past exit 28 in Bowling Green from mid-November through December, you might notice a new attraction that draws your eye. While the exit has always been eye-catching with the National Corvette Museum's big yellow and red Skydome, the whir of cars on the track, and the iconic home of the Corvette at GM Bowling Green Assembly, it will now have a new reason to pull you off the interstate.
The National Corvette Museum, owner of the NCM Motorsports Park's land and facilities, has spent the past several years researching the feasibility of having a drive-through holiday attraction at the track. "We called Charlotte Motor Speedway, Las Vegas Motor Speedway, and Indianapolis Motor Speedway (IMS), and other non-racetrack locations, to learn all the nuts and bolts of their drive-through lights," shared Katie Ellison, Director of Marketing and Communications. "IMS hosted us for a visit and behind the scenes look at their light display. It's fun to drive through Christmas lights, but even more fun when they're on a racetrack!"
In March, Wendy's of Bowling Green was announced as title sponsor of the light display. "Wendy's of Bowling Green has been a longtime supporter of community events throughout the region," said Bayne Million, Marketing Officer. "With 101 stores throughout Kentucky, Indiana, Tennessee and Alabama, we are proud that one is located adjacent to the National Corvette Museum and NCM Motorsports Park. We're excited that they are bringing such a wonderful, affordable activity to our community and wanted to jump on board to help make it a success."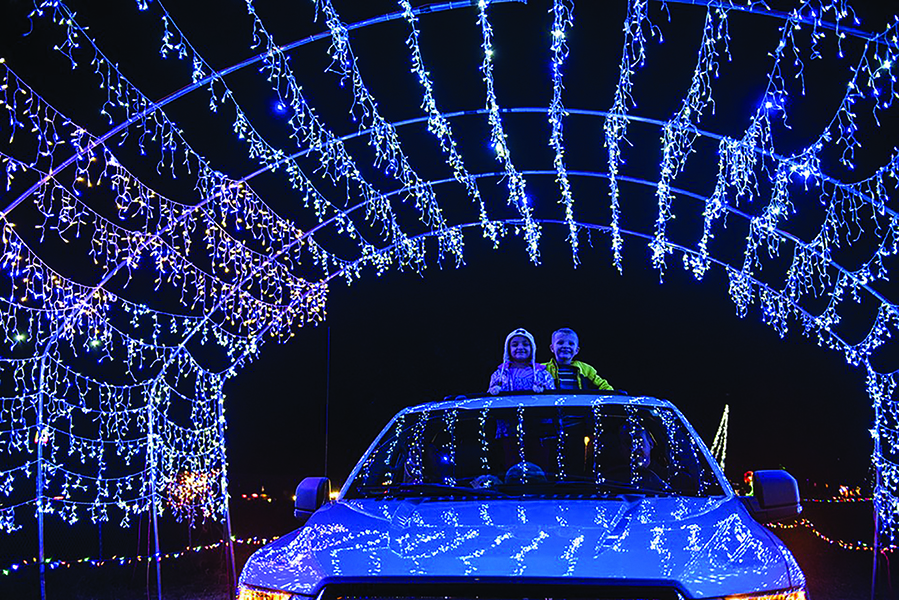 Also joining the lineup of supporters is presenting sponsor U.S. Bank. "There aren't many things that an entire family can do for $20. We're happy to be a part of something so special during the holiday season, a spectacular that will be enjoyed by families not only from our area but also from others visiting our community," said Craig Browning, Regional President of U.S. Bank.
Wendy's Twinkle at the Track presented by U.S. Bank will feature 25 holiday scenes, over 350 light displays and over one million lights. Guests will enjoy driving on the road course at the NCM Motorsports Park, though at much slower speeds than the track boasts during their prime season.
The lights are open Fridays & Saturdays, 4:30pm -10pm, and Sundays-Thursdays, 4:30pm – 9pm. Carload passes are $25 on Thursdays-Sundays, and $20 on Mondays-Wednesdays. Oversized vehicles/vans (12-15 passenger) are $50. Discounted passes are available when purchasing 25 or more. Passes can be purchased in advance with credit card online at twinkleatthetrack.com, or at the gate with cash or credit card.
Three holiday party packages are available to choose from that include use of the Holley Tower banquet space, a full three or four course meal, and entry to Wendy's Twinkle at the Track presented by U.S. Bank. Pricing for the all-inclusive packages start at $45 per adult and $30 per child. The packages are available for a minimum of 20 guests, and a maximum of 100 guests. Contact Kenzie at 270-467-8809 or [email protected] to book your party!