This fall, Jimmy Estrada made the US Soccer Midwest Regional Olympic Development Team, earning the chance to compete in the Olympic Development Program's Interregional event in Casa Grande, Ariz.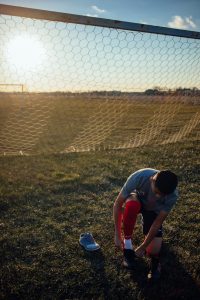 To get there Estrada first had to try out for the state team this summer. He and SKY teammate Anthony Cano—a freshman at Warren East High School—both made the state team. They were then among a pool of 50 athletes from 14 midwestern states who tried out for the 18 available slots on the regional ODP team. Estrada made the final cut—but to have two soccer players advance to the regional team was an honor for the Academy.
"In all my years of coaching, we've never had two kids in the same age group to be selected for the regional pool," said Evan Sutherland, SKY Soccer's executive director of coaching, who moved to Bowling Green from Lexington to serve in this position. "And we've coached several All-Americans, several top athletes."
Sutherland said both athletes are intelligent players with great talent—but it's what they do with their talent that makes them special athletes. Both, he said, are extremely dedicated.
Estrada's work ethic, however, is second to none. He's not one to slack, instead preferring to give his best effort every single time.
"Whether it's a one-on-one drill or a training exercise—he accelerates the competition," said Sutherland. "And that accelerates his team."
Estrada's Warren Central High School team finished its season 23-2 and advanced to the state semifinals this fall. He has dreams of playing professionally and understands the only way to achieve that goal is to give 100 percent all the time. Making the Midwest Regional team was also a step forward in his goals.
"I want to play at a high level, so I also want to have top competition," Estrada said. "Being on the regional team gave me the chance to meet new friends from different states, as well as new coaches—and the competition was at a high level. I want to see my dreams come true—and I know I must compete against others at a high level to succeed."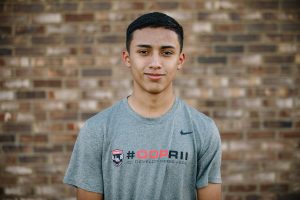 While Cano is also a hard-worker, Sutherland said it's his vision on the field that really sets him apart.
"He can see three to four moves ahead," Sutherland said. "Anthony's vision is what changes the game for us."
Cano is also left-footed – which enabled him to play side-by-side to Estrada on last year's team. The dynamic duo helped their team to the Midwest Regional League title with a 5-1-1 record. The league has three tiers through which teams progress—and the league title secured their spot in the Premier II league for the upcoming spring season. The goal for the upcoming season is to earn a spot in the Disney Soccer Showcase, where professional and college coaches from around the country come to scout players.