Laura Lees Gilbert spent her childhood days running down the halls of the hotel that raised her, gliding her hand against the detailed wallpaper. When May rolled around, it was Derby time.
Her grandparents, who owned the hotel, would throw extravagant Kentucky Derby parties that lasted the course of four days. During the week, the young Gilbert would spend her time riding horses and discovering hidden parts of the hotel.
These moments are what Gilbert, now an interior designer, goes back to when looking for inspiration for her designs.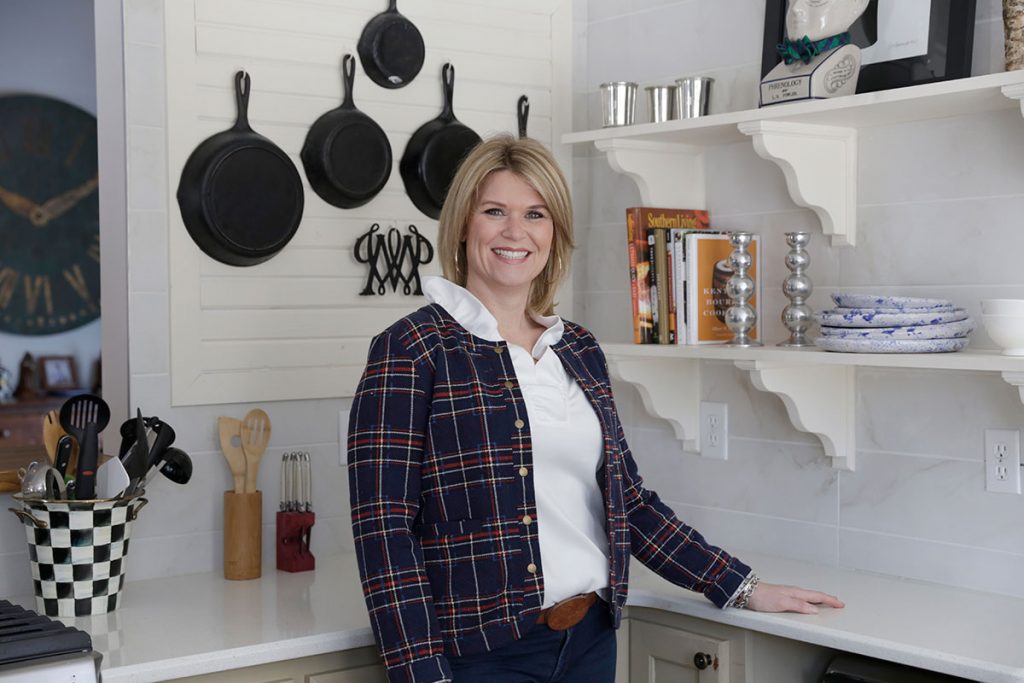 Her home is full of elements rooted in her childhood. Blankets handmade in Kentucky; a chair her grandmother let her buy at age 14 when she envisioned recovering it in a luxurious fabric; and bold wallpaper that reminds her of those hotel hallways. Each item has a meaning or purpose.
When house hunting a few years ago, Gilbert wanted to find a home in a neighborhood she loved.
"Every contractor that came here questioned why I bought this house," she said. "I knew I could change any element that didn't suit me—but the location was key."
She lucked out on a house that was close to town but surrounded by land and tree-lined roads and was able to customize the home to fit her family's needs.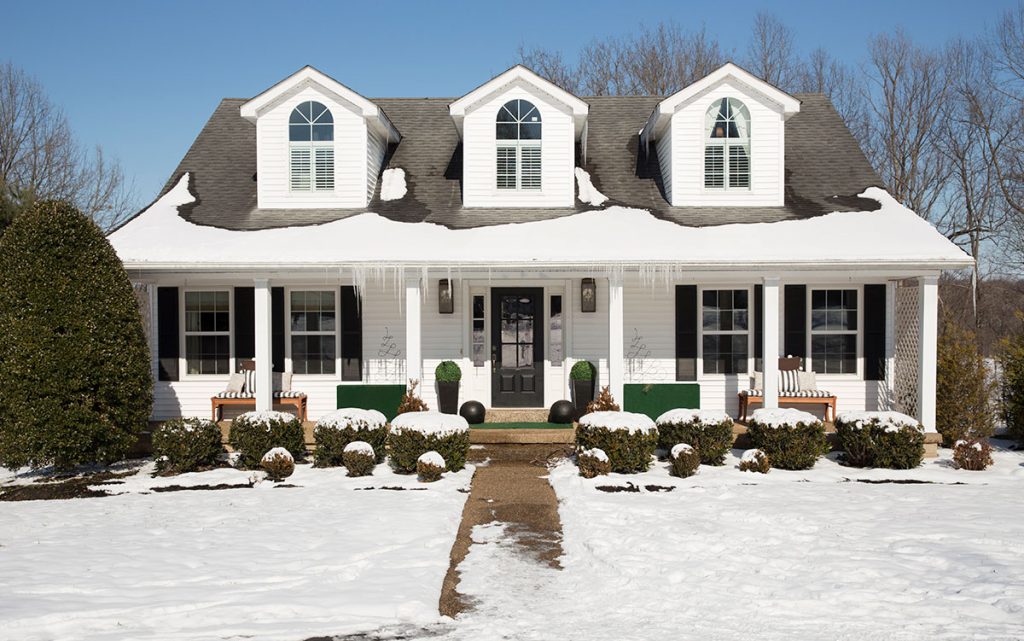 "The whole house was closed off and not kid-friendly, so my goal was to open it up and make it safe for my kids," Gilbert said.
She created an airy space by opening the kitchen to the living room, adding a bar and by getting rid of the upper cabinets in her kitchen, replacing them with open shelves.
When designing her home, Gilbert started with statement pieces that inspired her.
"I love to start my design with a rug, a piece of wallpaper or a fabric that I just love. The rest will work itself out. But I always go with my gut. If it tells me that it will or won't work, it's right."
One of the most eye catching aspects of her home is her stairway. Natural wood shingles contrasted with the white staircase create a unique framework for the art gallery and cheetah runner that go up the stairs, one of Gilbert's favorite elements of her home.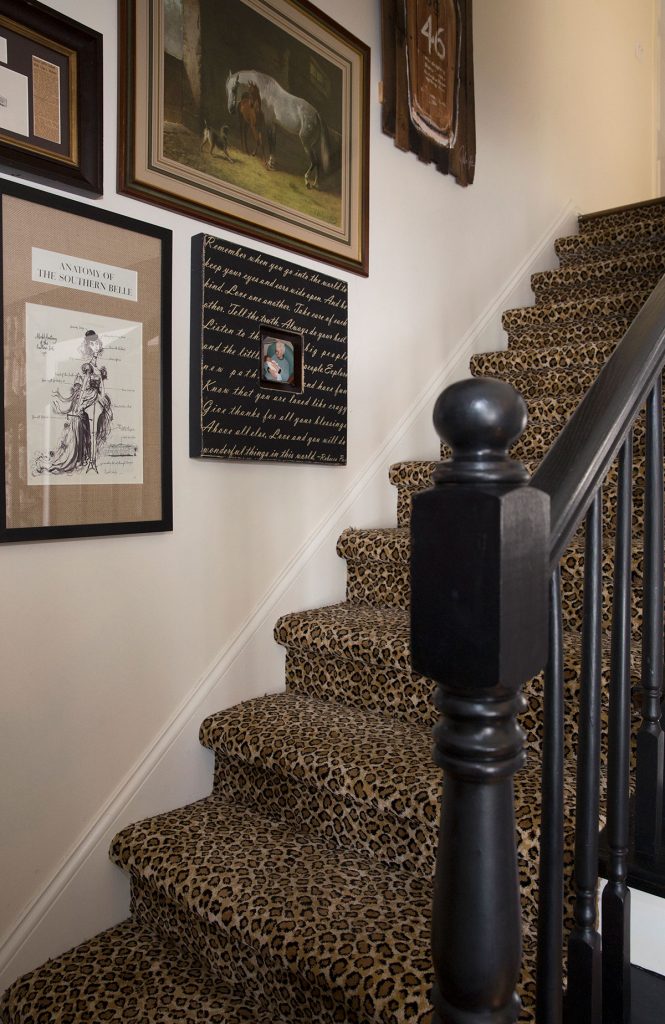 "I love my cheetah wool carpet runner on the stairs," Gilbert said. "You see this detail a lot in Atlanta. I got the courage to just do it. It truly makes me happy."
She is a firm believer in taking risks and investing in items that align with your vision,.
"Whatever it is in your house, it has to make you feel. If it doesn't, then don't invest a lot of money in it. If you love it, get it. If you can't afford it, save up. It will mean that much more. I don't believe in substitutes."
Her home is carefully curated to inspire not only herself, but every guest that walks through her front door. From the cast iron pans hung in her kitchen, to the mint julep cups displayed on a shelf, each item was chosen to tell a story. Gilbert's hope is to inspire others to step outside the box and use their imagination in design.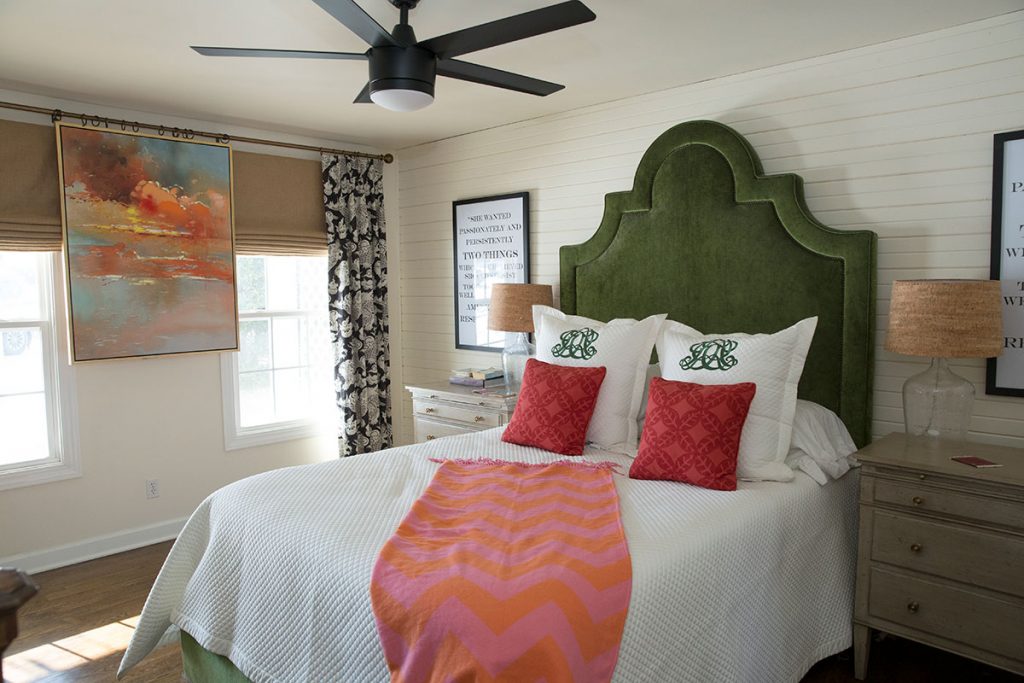 "I just want to urge people to not be afraid to use their imagination or use commercial inspiration to find places that inspire you, and use some of those elements in your home."