"Shades or no shades?" David Kimbel jokes as he sips sweet tea on his back patio. The sound of the pool's water feature almost drowns out the neighbor mowing his lawn, but it doesn't bother the Kimbels as they relax around the glowing fire pit.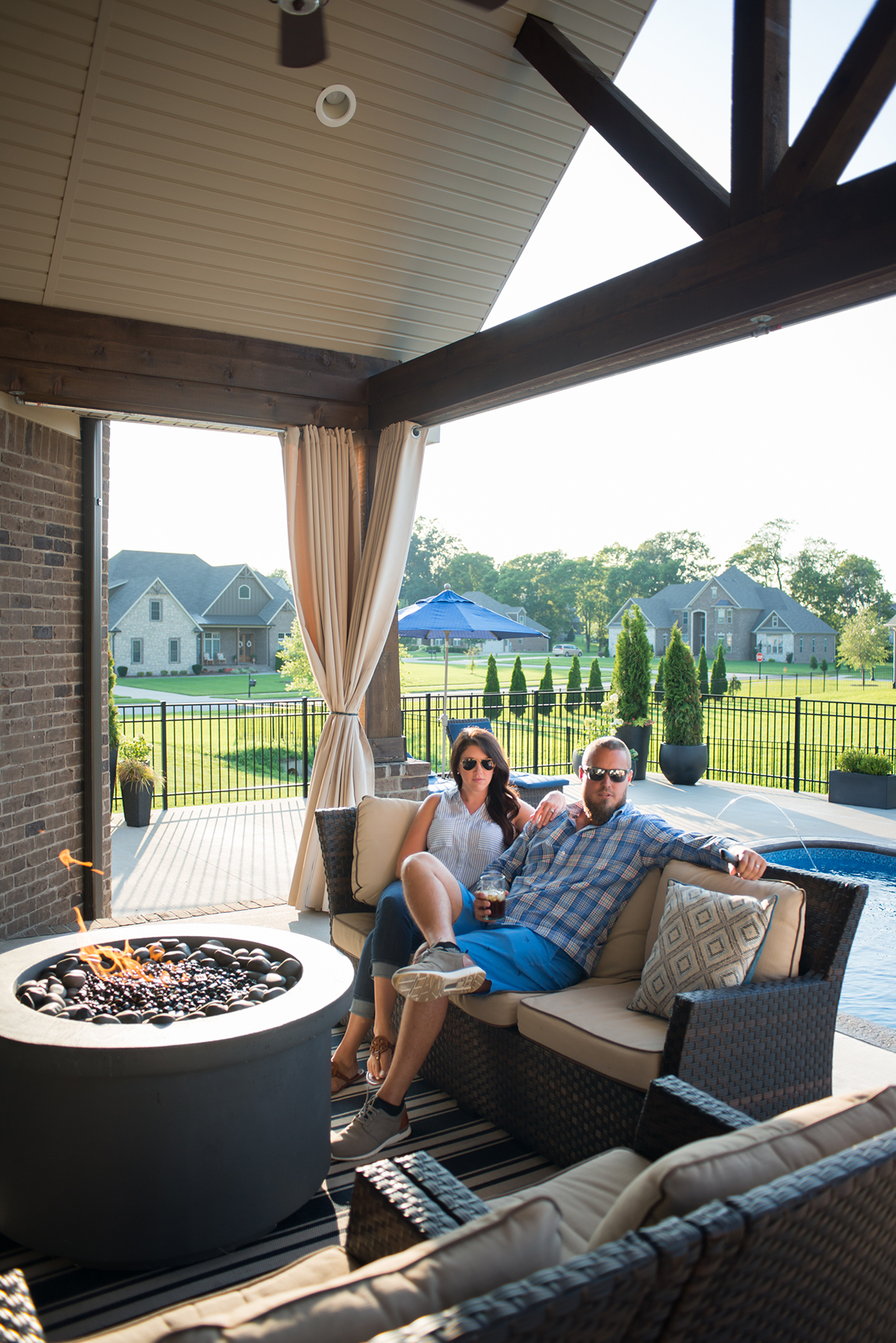 In 2017, when the Kimbels purchased their home, the backyard left a lot to the imagination. "The kitchen is what sold me before I even saw the house in person," said Kelly Kimbel. The home's interior was beautifully designed by home builder Senad Veletanlic, but the outside…. well, it was green. The backyard was just that, a yard, that sloped gradually towards a drainage area, with plenty of room for the kids to run, but nowhere for the Kimbels to entertain. Kelly and David quickly realized they needed a backyard upgrade. They contacted King Contracting and immediately got to work planning their intimate backyard oasis.
Adam King leveled the backyard with the base of the house and installed a leisure pool built with the Kimbels in mind, they customized the pool design a little deeper to avoid the awkward knee deep water the shallow end, like most pools. They furnished their new space with wicker loungers and couches, fitted with plush navy and cream cushions. They installed flowing curtains around the upper sitting area, giving their space an almost beach spa resort feel. The accent pieces are kept at a minimal, allowing the space to remain clean and intimate. Bella and Brody, along with their canine companion Brooks, enjoy the fenced side yard complete with a playground set, hammock for napping and some room to throw around the football.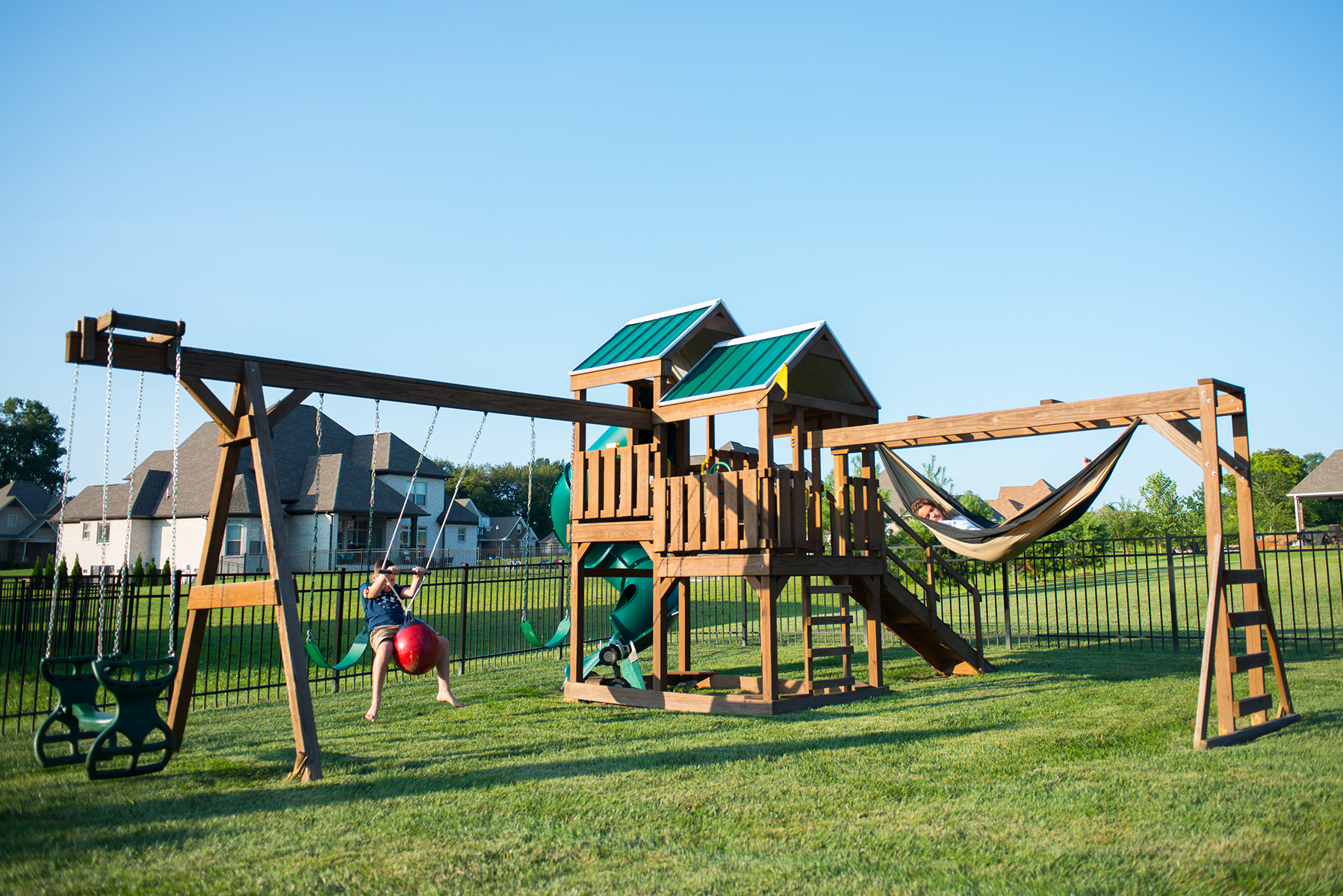 The Kimbels say when they're not camping they spend almost every evening outside enjoying the sunsets and tranquility of the space. While the children proclaim the pool as the best part of the renovation, David has a different idea of relaxing outdoors – football on the patio. "In the fall I'll watch every game out here if I can. Nothing is better than a warm fire and the game on the TV," he excitedly says.
Recently the Kimbels enlisted the help of Lindsey Sewell, owner of The Greenhouse of Bowling Green, to bring some green into the space. Lindsey added shrubs and plants in decorative planters creating privacy and bringing more life to the open space. "Lindsey really knocked it out of the park!" Kelly exclaims.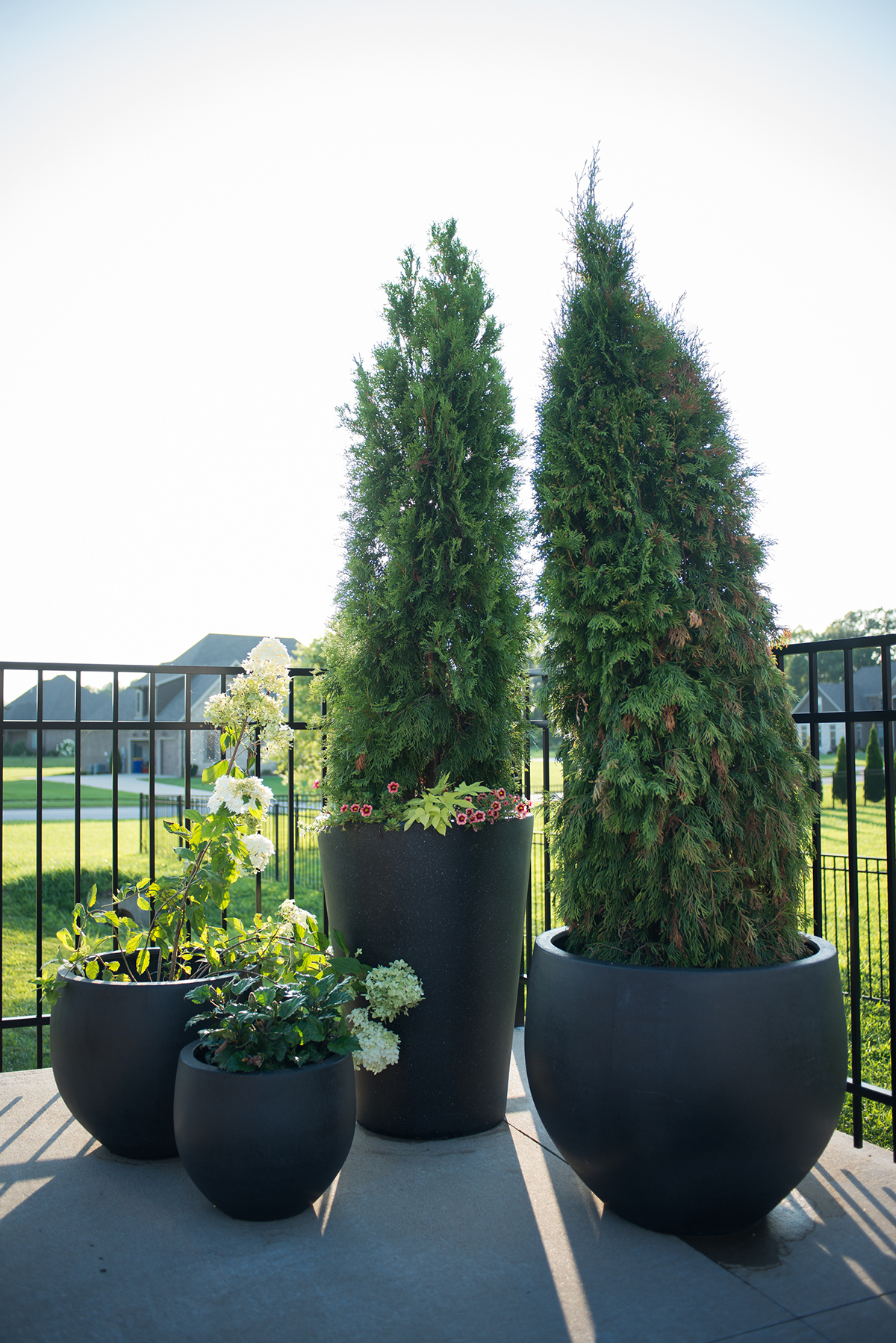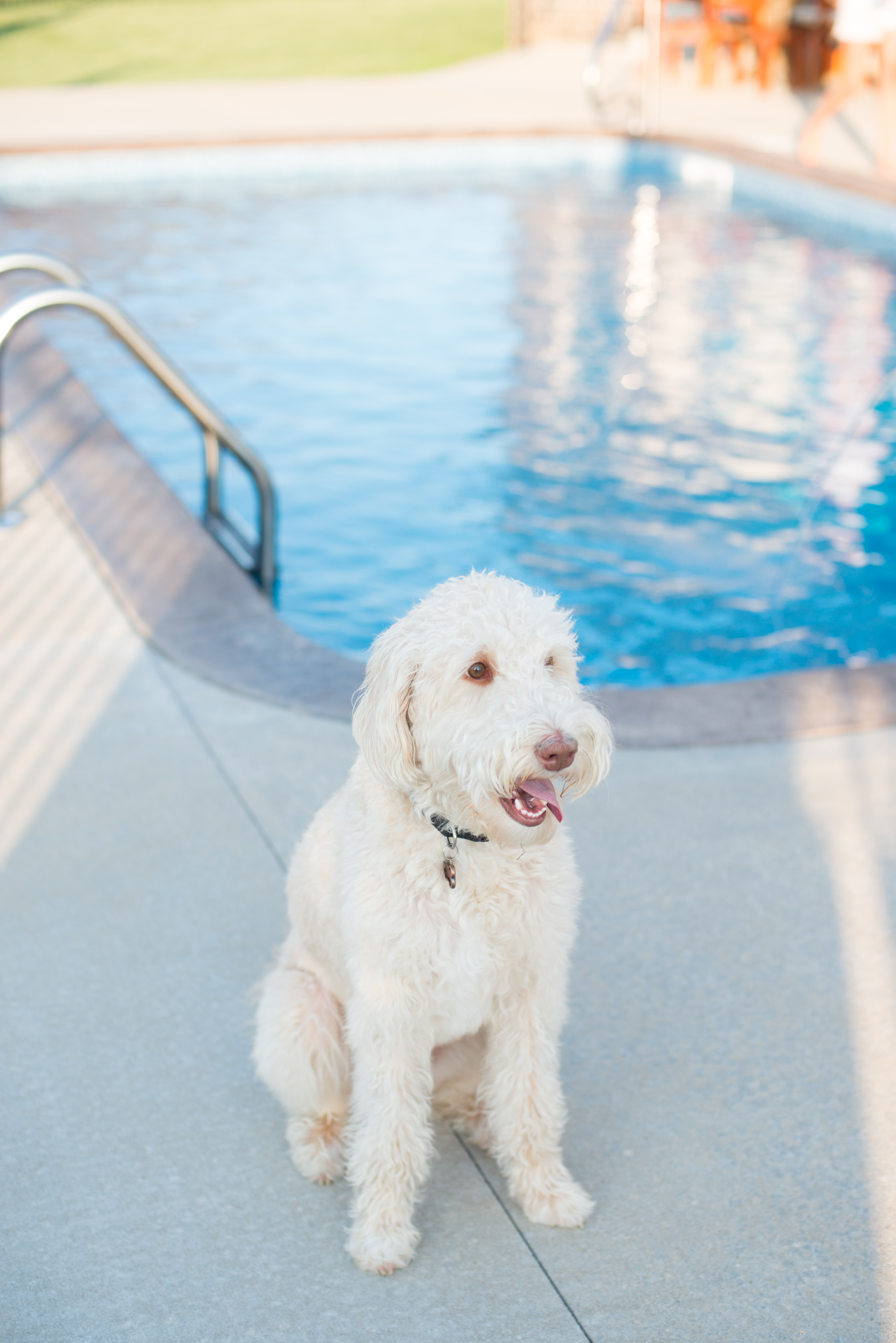 The great thing about an outdoor room is that it's a place of relaxation that puts you in arm's reach of nature. Outdoor rooms have become more casual versions of what's going on indoors and the Kimbel's outdoor living space does just that. The flow from living room, kitchen, to outdoor sitting space, and back through is unobstructed and easily navigable allowing a consistent flow while entertaining. 
For now the Kimbels have created their paradise within a residential setting. But they have plans to make their outdoor room more functional. "We are planning a detached garage with a patio and wood burning fireplace," Kelly noted, "We want to make our backyard an unforgettable space that we will enjoy for years."