Adventure doesn't have to be scuba diving in the Caribbean or hiking in the Swiss Alps. Adventure is a state of mind that you can carry wherever you go, even if it's just down the road! You don't have to go far to explore and discover. You can have outdoor adventures anywhere! As long as you are curious and have an open mind, you can find adventures even in a place you've called home forever. 
Traveling right in your own backyard is one of the best ways to add more travel in your life. Traveling outside your backyard can simply mean a day trip or a weekend getaway. It's a great way to get away and feel rejuvenated. There's a great, big, awe-inspiring world out there just waiting to captivate, provoke, and intrigue on souls, making us healthier and happier. Getting outside more also helps maintain stronger muscles and bones, better eyesight, and gives our immune system a helping hand.
Being outdoors is fun. A LOT OF FUN! It's just you and the great outdoors – no cities, no traffic, no TV or media, no toys, no distractions. Kids are content to find sticks, make up games, chop wood, get dirty, and use their imaginations out in the wild. And then there is that fresh mountain air. Ahhhhh. And the campfire. Oh, the campfires! Sitting huddled around a campfire, swapping stories, laughing, and roasting marshmallows by the fire are absolutely priceless memories. But our favorite part? Sleeping under the stars, with only the sounds of nature (next to a river is our favorite) to fall asleep and wake up to.
Getting outdoors is HARD, especially with a family. You will shoulder a pack load of extra gear, food and massive tents. Packing and unpacking take as long as the trip itself and a simple rain shower can turn into an epic turn of events. It can feel daunting getting all that gear ready for a camping trip, whether it is a weekend up in the mountains or a two week camping road trip. 
Getting outside should be simple but the truth is that travel planning can be tough. Where do you even start? Time? Money? Skills? Gear?
Well, we found help…
Nat's Outdoor Sports is a true Bowling Green icon celebrating 46 years. Known near and far, Nat's has a passion for life outdoors and equipping you with the gear needed to be one with nature. Their curated team of athletes and experts will provide unmatched customer service when assisting you with all your outdoor needs. Whether that be pitching a tent in your backyard, paddling down Drake's Creek, or climbing the highest peak of a mountain, Nat's is the perfect companion to aid you in achieving your outdoor goals.
Nat's is a family owned business that was established in 1973 by Nat Love. Nat started as L&M BookStore on Western Kentucky University's campus in 1971 before adding an adjacent Bike Store in 1973. As the business grew Nat expanded three more times and currently is located at 1121 Wilkinson Trace. Nat's daughter, Lisa Love Martens joined the business in 1985 and currently owns and operates the business.
Nat's is filled with fabulous finds from leading outdoor retailers both big and small. From casual to luxurious, Nat's has scoured the industry in search of unique, functional, and quality outdoor supplies for a one-of-a-kind adventure for you and your family. Hiking, biking, kayaking, rock climbing are loads of fun! But you don't have to sacrifice your style for comfort. A good solid pair of boots and a quality jacket will keep you warm, dry and looking sharp, just make sure to layer so you can add or subtract as your temperature changes and always bring a lightweight rain jacket for hiking. Quality gear should last you a long time and make your time in the outdoors more enjoyable.
You'll find a variety of different types of products from camping must-haves, hiking and biking essentials, to clothing and photography equipment best suited to the outdoors. Nat's stocks a large assortment of premier lifestyle clothing, footwear, kayaks, bikes, camping gear and much more…Nat's also has a Bike Shop & Repair on site.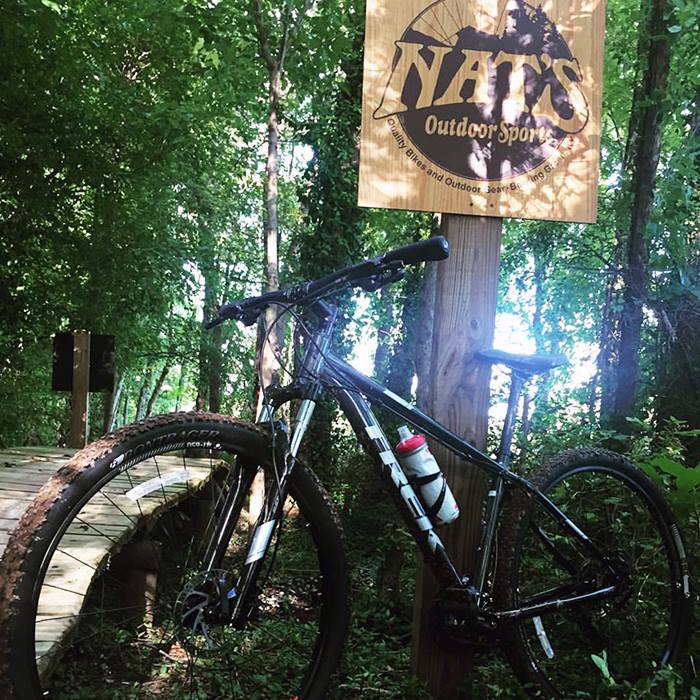 Nat's Outdoor Sports is also known for their involvement in the community by supporting many local events and fundraisers. Over the past 20 years Nat's has donated over 4,000 bikes to underprivileged children.
Whether it's hiking, kayaking, rock climbing, biking, camping or just stargazing, simply put, Nat's is the ideal source for the traveler or adventurer that wants to experience the beauty of untamed nature, while maintaining a certain level of comfort, style and quality.
So if you're a complete outdoor newbie or have trekked all around the globe, Nat's is the place you'll find gear, trip advice, and quality service to help you simplify your adventure planning – so you can stop making excuses and start spending more time outside.
Here are three completely practical styles for your outside-the-city adventures:
The Rain-To-Shine Wares
Packable layers are key for taking on anything Mother Nature throws your way. Start with a pair of track pants — their length provides extra protection from the elements and extra warmth for chillier nights. A long-sleeve button-up can be worn over a shirt or tied around your waist for later use. Comfortable shoes with proper grip underfoot are a must, as well as a lightweight, roomy backpack.
The Cozy Campfire Ensemble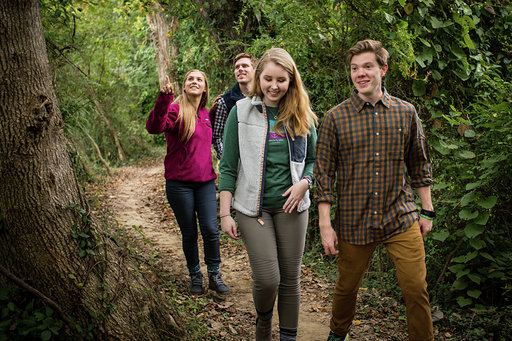 Being as comfy as possible is paramount when winding down at the end of the day. Start with a breathable base layer, which you can wear around camp or on your next expedition. Break out your softest, warmest pair of socks and get down to the very important business of marshmallow roasting.
The H20-Ready Option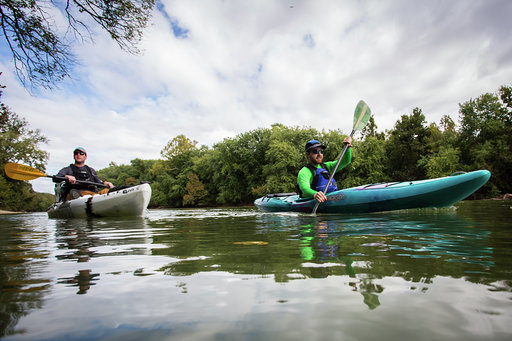 It may be fall, but that doesn't eliminate the possibility of swimming, paddling, floating, or jumping into the nearest body of water. Choose pieces that dry off fast for this very purpose. Water shoes and a bucket hat for sun protection, and utility shorts equipped with extra pockets are clutch for stashing any valuables during your next swim.