Food can be the biggest source of stress for anyone throwing a party, but this is especially true when the party is a bridal shower. Creating a bridal shower food table that is attractive and delicious can be difficult if you don't have a plan of attack. 
Not only are these snacks tasty, but most are easy to make, and your guests will love these twists on bridal shower classics.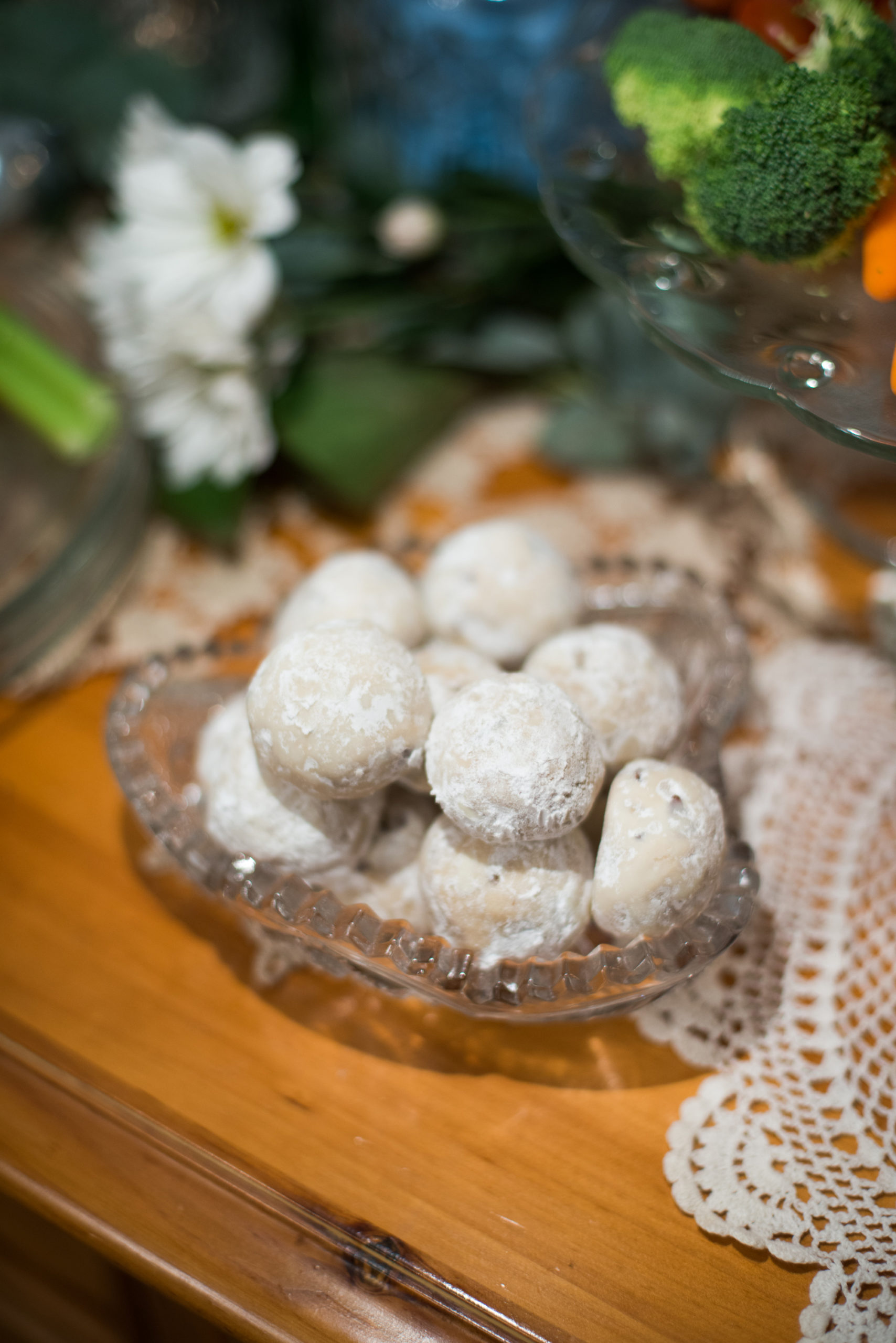 Bourbon Pecan Wedding Cookies
by The Cake Shop of Bowling Green
INGREDIENTS
1 cup butter
1/3 cup powdered sugar
1 cup chopped pecans
1 tsp cold water
2 Tbsp bourbon
1 tsp pure vanilla extract
2 1/4 cups all purpose flour
1/8 tsp salt
1 cup powdered sugar for coating
INSTRUCTIONS
In a mixer on low speed, cream butter and sugar until combined.
Add in pecans, water, bourbon, and vanilla extract. Scrape the sides of the bowl and mix on low speed until all ingredients are incorporated.
Slowly add in flour and salt a little at a time. Add more flour if needed, dough should not be sticky when rolled into balls!
Roll dough into 1" balls and place two inches apart on ungreased cookie sheet.
Bake at 250 for 30-35 minutes.
Let cool completely.
Roll cooled cookies in the remaining powdered sugar and enjoy!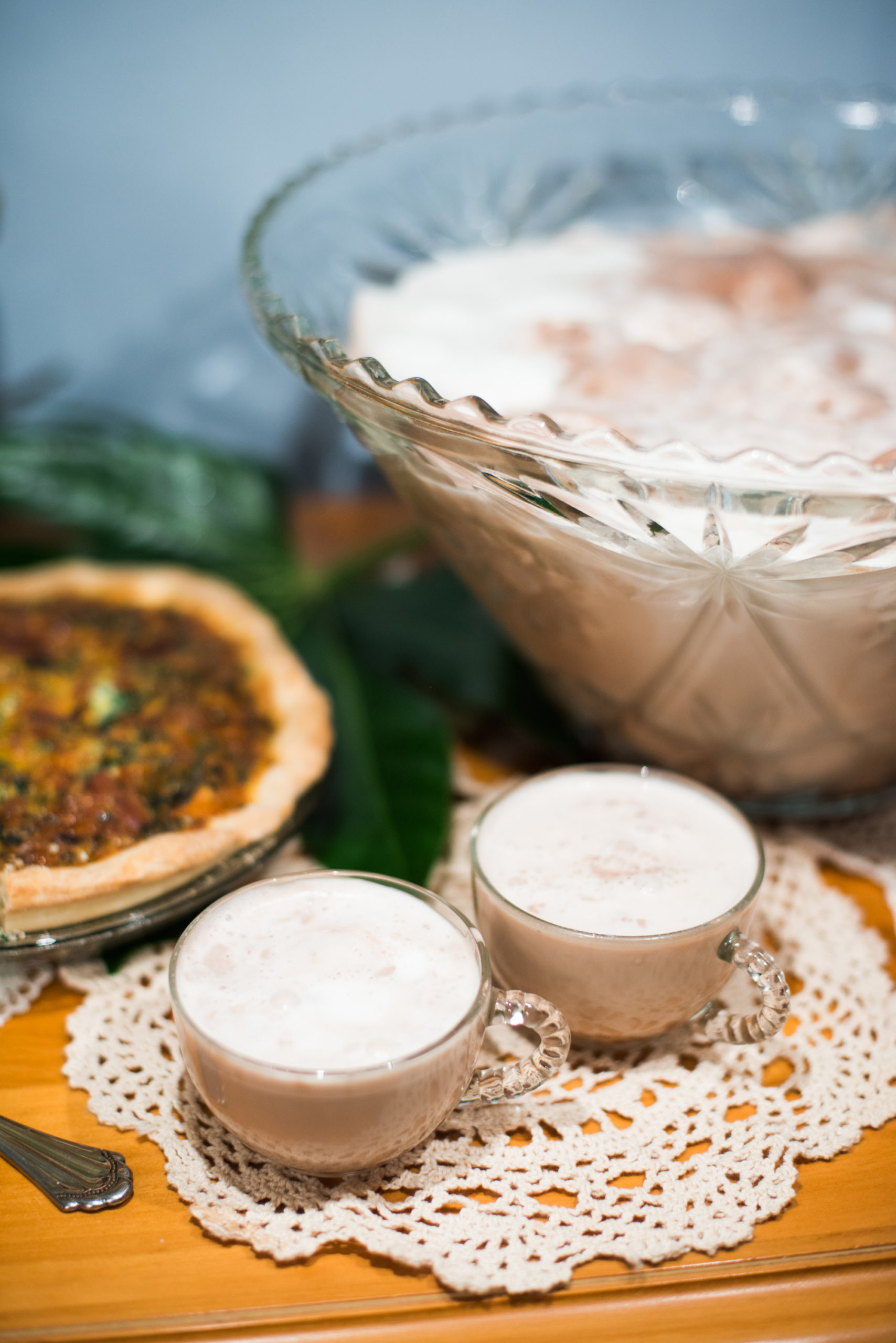 Mocha Iced Coffee Punch
by The Pie Queen
INGREDIENTS
1 gallon of whole milk
3 tsps cocoa powder
1 tsp vanilla extract
2 cups of white sugar
1/2 gallon of vanilla ice cream
1/2 gallon of chocolate ice cream
1/4 cup powdered instant coffee
1 cup of water
INSTRUCTIONS
In a small saucepan, mix the coffee powder, sugar, cocoa powder, vanilla and water. Heat until the sugar has melted and all the ingredients are dissolved and well mixed.  Do not boil!
Refrigerate the mixture in an airtight container until you're ready to use it. The mixture will thicken. 
Before the party, pour the chilled syrup into a large punch bowl.
Add the entire gallon of milk and stir.
Scoop the ice cream into the punch. Stir gently to mix.
Now enjoy the best coffee punch ever!