Louisville is the largest city in Kentucky and is perfectly situated on the Ohio River. Though the city is most famous for the Kentucky Derby each May, there are plenty of museums and independent business in Louisville to pay a visit to as well as a huge whiskey industry with nearly one third of all bourbons coming out of the city.
Whether you're watching a race at the famous Churchill Downs, dining at one of the many great restaurants, visiting the Louisville Slugger Museum & Factory, or touring the Louisville Mega Cavern, Louisville is a unique vacation destination offering many fun things to see and do.
We've taken the leg work out of a bridal and grooms party getaway with two fantastic itineraries, so pack your bag, cruise on up I-65, and experience the city named for a King.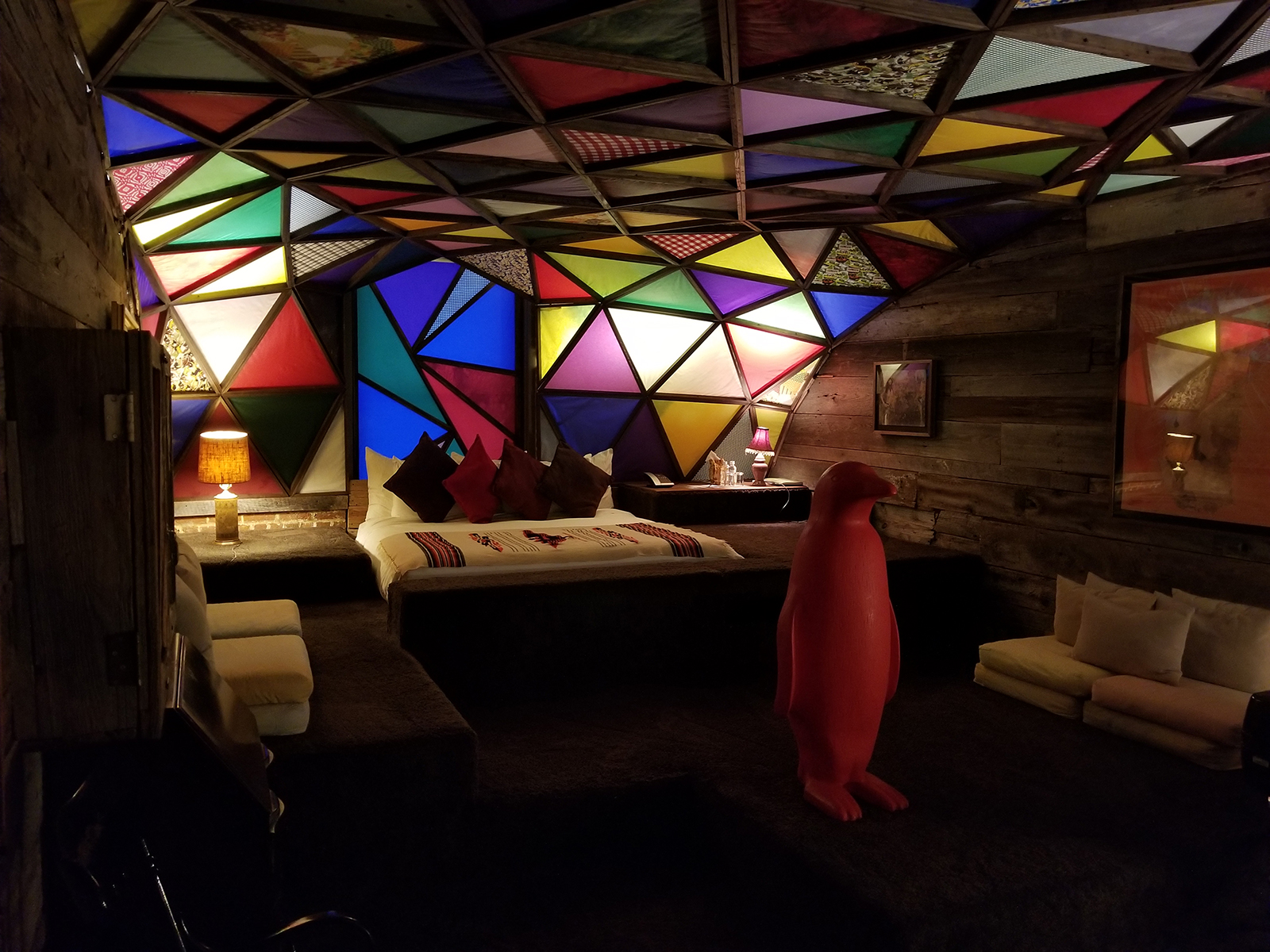 FOR THE BRIDE
Friday
4pm: 
Looking to stay in a hip boutique hotel? Check out 21C, the rooms of this swanky hotel are designed with modern art alongside quirky furnishings. Take some time to unwind at the hotel's ever-changing contemporary art exhibit. 
If something on the riverfront is more your taste, check in to The Galt House. Their "suite-style living" is a great choice for any girl's getaway right in the midst of all of the action.
Just a couple of blocks away is the famous bat at the Louisville Slugger Museum & Factory, leaning on the building next to it. There are many wonderful attractions along Main Street, including the Frazier History Museum, the KMAC Museum, Louisville Glassworks and more.
7pm:
Grab the girls and head for dinner at Lilly's Bistro, home to an award-winning menu full of the best of the best of locally sourced, seasonal foods.
Harvest is also a great farm-to-table restaurant with an ever-changing menu based on food that's in season. Everything on the menu is fresh from local farms in nearby areas.
Want to try a traditional Louisville classic? Book dinner reservations at the Brown Hotel where the "Hot Brown" was born. This delicious combo of crispy bread, cheese, bacon, turkey, tomato and Mornay sauce is sure to get you ready for a night out.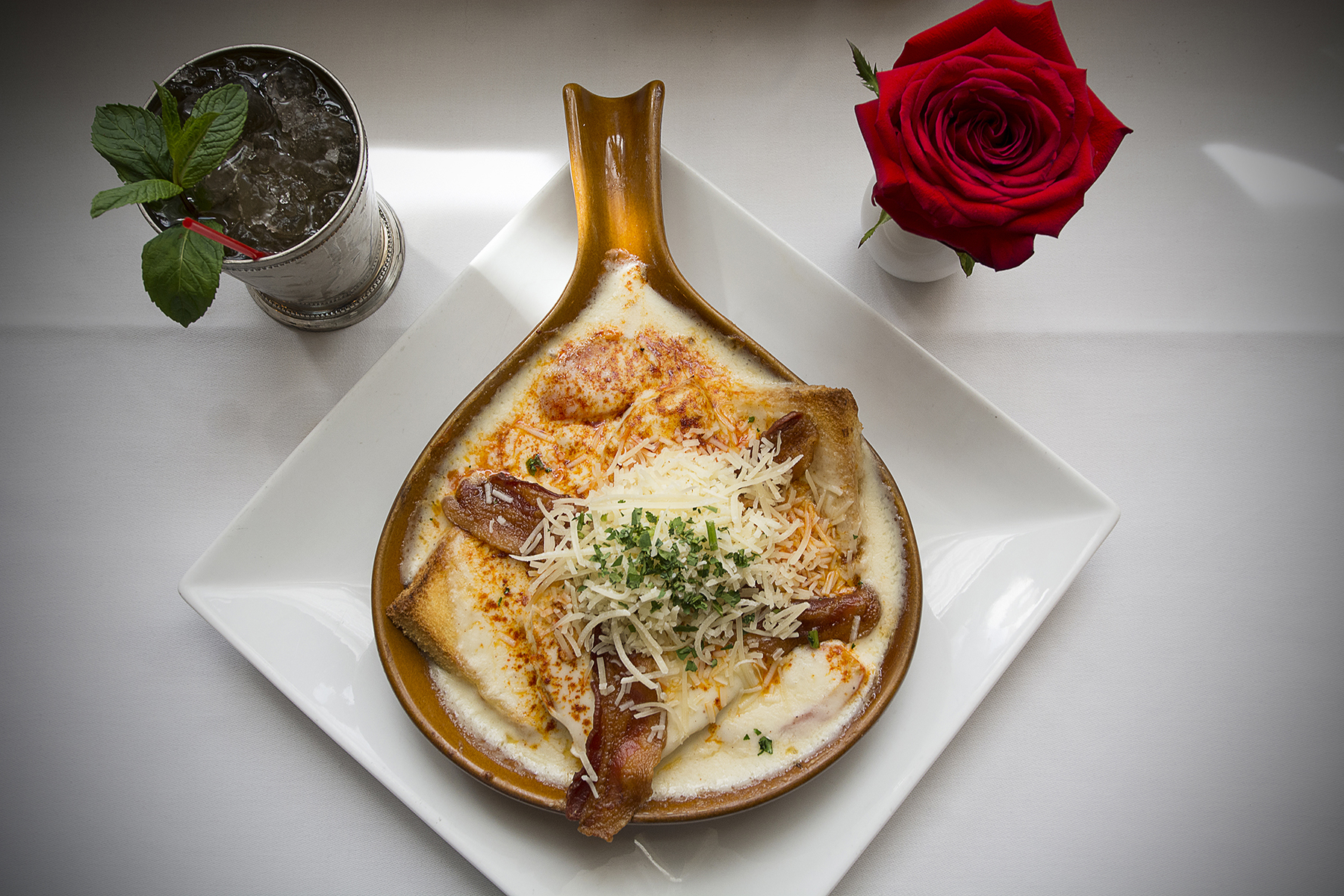 10pm:
Head to NuLu (standing for New Louisville), known for its unique art galleries, specialty stores, antique shops and culinary scene for drinks at Garage Bar, a refurbished service station serving up some of the cities best drinks. This spot is popular because of its relaxing outdoor space and bar.
For a more up-scale atmosphere Nouvelle Bar & Bottle is a stylish wine bar serving more than 40 varieties by the glass. Or if dancing is your speed, Grab a margarita at Galaxie, a local watering hole and late-night dance spot.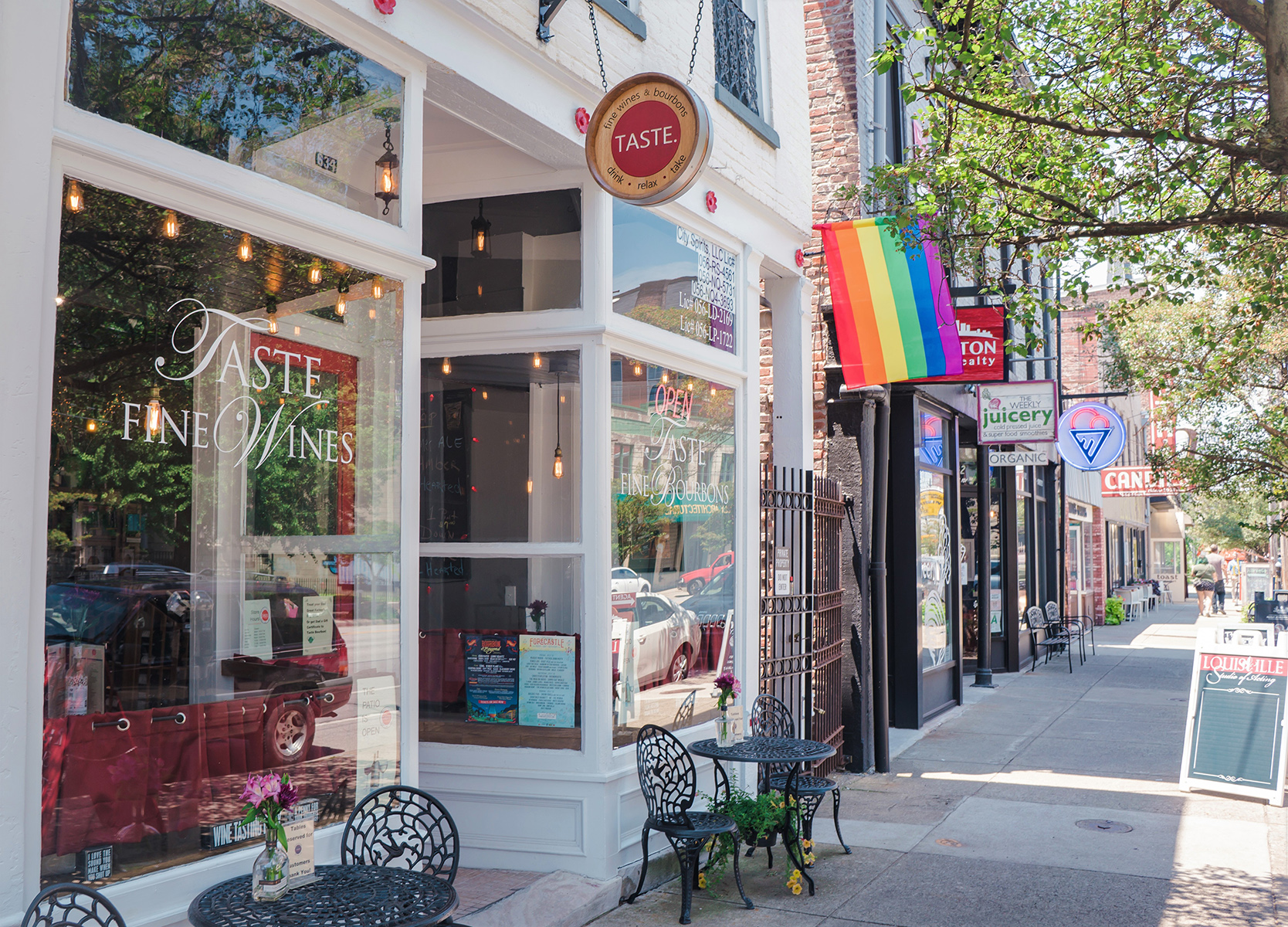 Saturday
9am:
With a big day of walking ahead, start your morning with breakfast at Please & Thank You a café and record shop that sells coffee, sweets, sandwiches and is praised state-wide for its chocolate chip cookies.
Feeling something a little more light, try the lemon soufflé pancakes and a Kentucky Mimosa at Toast on Market. Or try the Gralehaus, an eclectic cafe serving seasonal breakfast & lunch, plus craft beer & coffee.
10am:
Louisville has some incredible residential historic districts and Old Louisville is home to the largest collection of Victorian mansions in the US. Take the Old Louisville Walking Tour to experience the vibrant architecture. Other neighborhoods like the Highlands, Cresent Hill and Clifton offer a variety of historic homes and buildings, tree lined streets, dining and locally-owned shops to browse.
If you're searching for gifts and funky finds, head to one of the many consignment shops, like Margaret's Consignments and Collectibles or Crescent Hill Trading Co. For a unique Louisville or Kentucky-themed gift, try 5-0-Lou.
12pm:
Hungry? Sip on a Bourbon Slushie while enjoying Southern-style BBQ, sandwiches & tacos at Feast BBQ. A Louisville favorite is Jack Fry's, a restaurant located in the heart of the Highlands serving delicious favorites like shrimp and grits.
After your delicious dinner, take a stroll down Bardstown Road, where there are a multitude of bars, shopping and great people-watching.
3pm:
Hustle back downtown to Rabbit Hole Distillery for their late afternoon tour. The hour long tour walks you through the process on each level finishing with a 5-sense tasting experience in the rooftop bar. 
Louisville also hosts the Urban Bourbon Trail, a cocktail and culinary experience highlighting Louisville's best bourbon bars and restaurants. With more than 40 stops, with names like Angel's Envy, Jim Beam and Evan Williams, each one has a unique visitor experiences.
6pm:
Dinner at Decca, a cozy restaurant with cool cellar lounge and candle lit courtyard, with plenty of shareable plates on the menu. Butchertown Grocery is also a great option for great food. Once a grocery store, it is now a restaurant with housemade pasta, small plates, burgers and more.
For dessert, there's Louisville Cream, home to a rotating menu of premium small-batch ice cream in creative flavors
8pm:
Attend a performance by the Actors Theatre of Louisville, said to be one of the best theatre companies in the country, producing almost 400 plays annually. For all of you concert-goers, check the show schedule out at the Louisville Palace. Its quaint and full of character, and is one of the many historic landmarks in Louisville.
10pm:
It wouldn't be a bridal party without a little dancing! Lace up your boots and make your way to 4th Street Live, where all the nite life in Louisville lives. With entertainment like Howl at the Moon and the Hard Rock Cafe, everyone is sure to enjoy the night.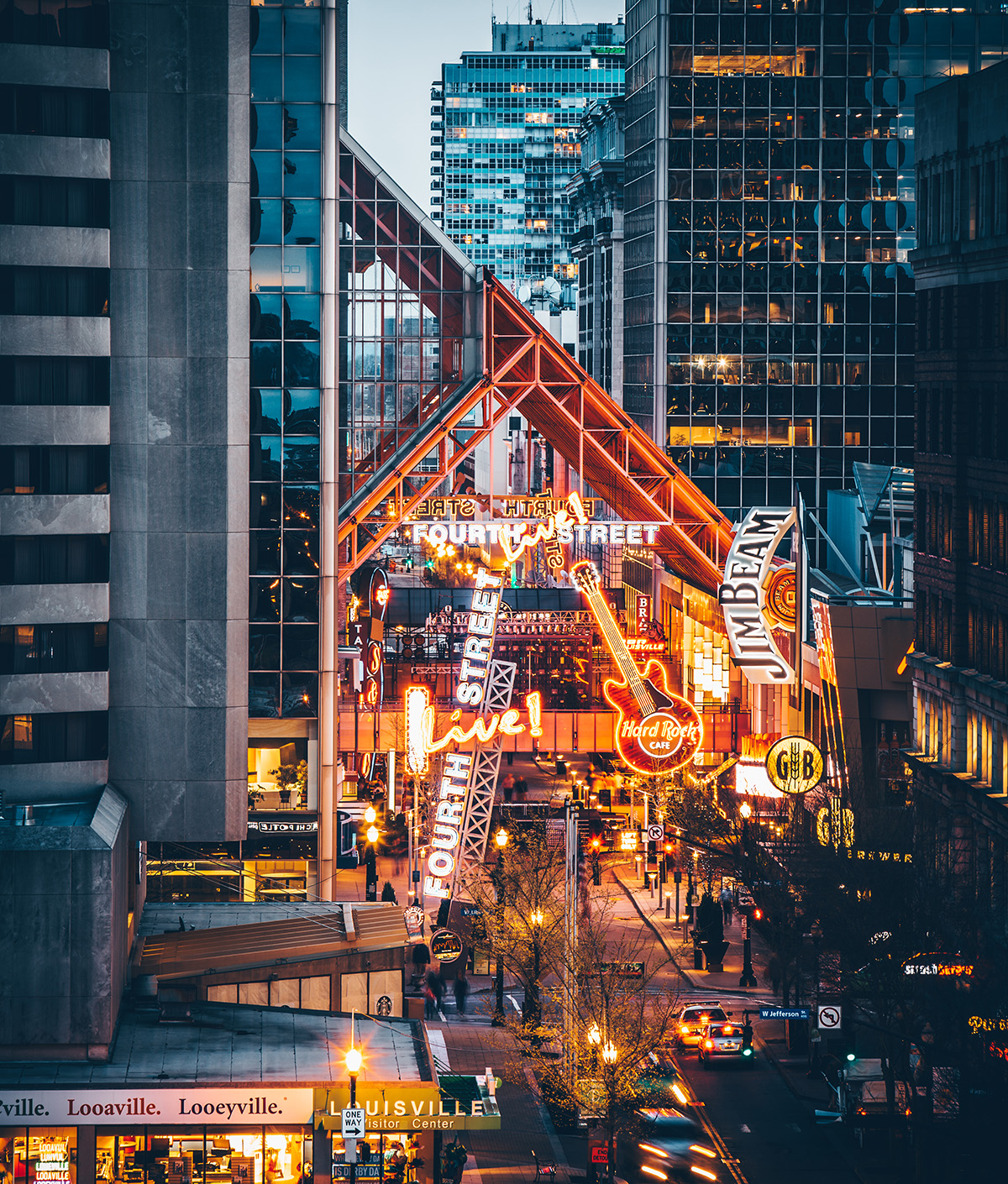 Sunday
10am:
Enjoy a supersized breakfast at Superchefs, a superhero-themed restaurant. Or start your day with a pastry or coffee at Blue Dog Bakery, known for its authentic artisan breads. Quills Coffee roaster is the perfect stop for a much needed recharge before the drive home.
FOR THE GROOM
Friday
4pm: 
Check in to the AC Mariott in Nulu. It is located in the heart of NuLu and within walking distance of breweries, shops, and excellent restaurants. Or the newly opened, Moxy Hotel, with a 24-hour taco stand. The bourbon-themed Hotel Distil would also be a great place to rest with the boys.
Don't waste time at the hotel, grab the boys and hustle over to Alex&nder at Copper & Kings where you can enjoy a brandy tasting on their beautiful rooftop bar. You can take the complete distillery tour or hang at the bar, that has an impressive lineup of cocktails utilizing their brandy and gin.
Louisville's growing beverage scene has produced craft breweries such as, Akasha Brewing Co., Goodwood Brewing Co., Great Flood, Gravely, Mile Wide and River City Drafthouse.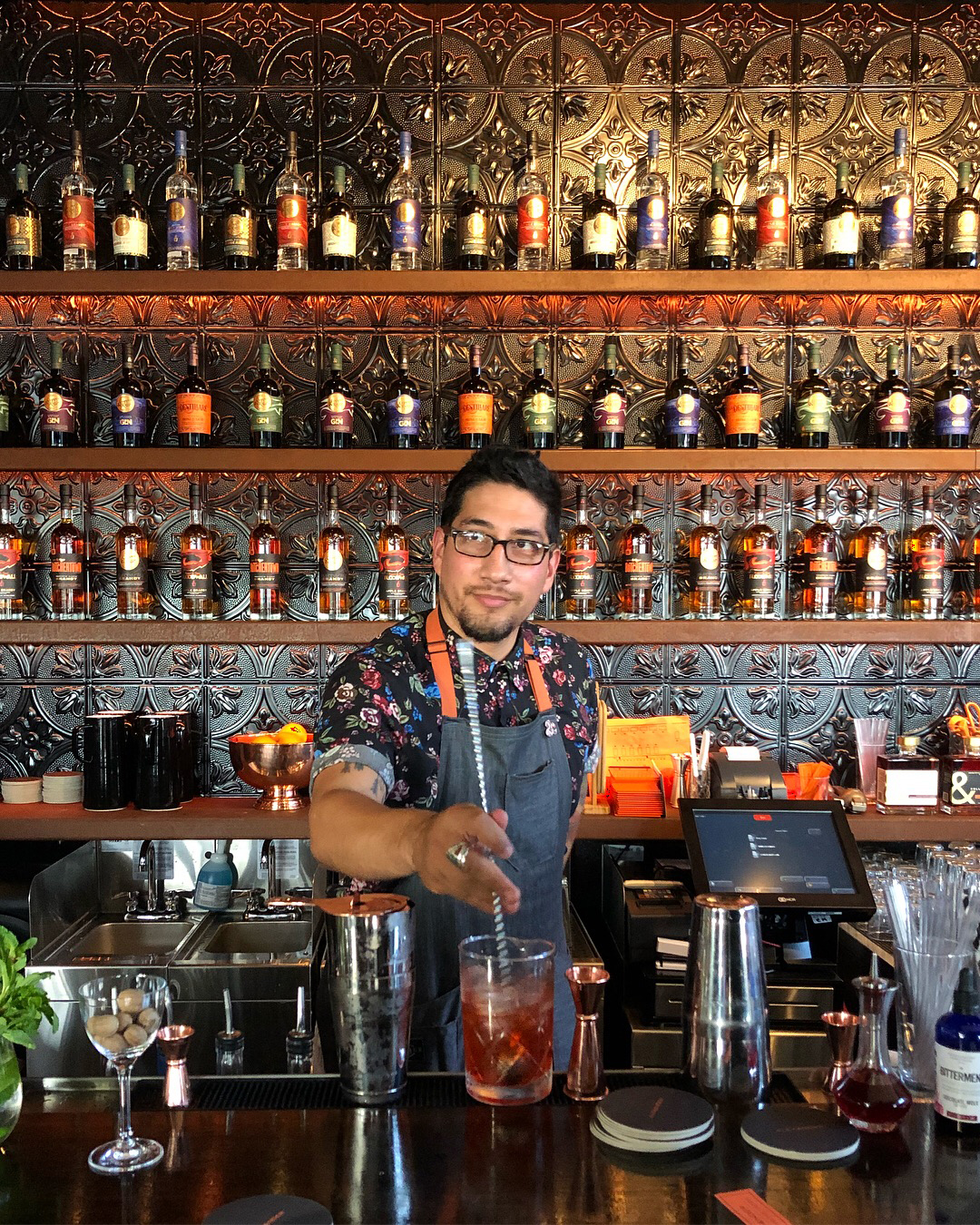 7pm:
Proof On Main is a great place for dinner in Louisville. Featuring contemporary artwork and locally sourced Southern foods, this restaurant is located in the 21c Museum Hotel, and offers house specialties like the "Proof Bison Burger".
For a more budget friendly meal, check out Safier Mediterranean Deli. Their Lebanese-inspired dishes include falafel sandwiches and a shawarma plate. Or try the House-ground, grass-fed burgers at Grind Burger Kitchen, and enjoy one of their 60 Bourbons.
9pm:
For an adrenaline rush, try indoor rock climbing at Climb NuLu or axe throwing at Flying Axes.
During the warmer months, catch a Louisville Bats baseball game or cheer on the Louisville City FC soccer team.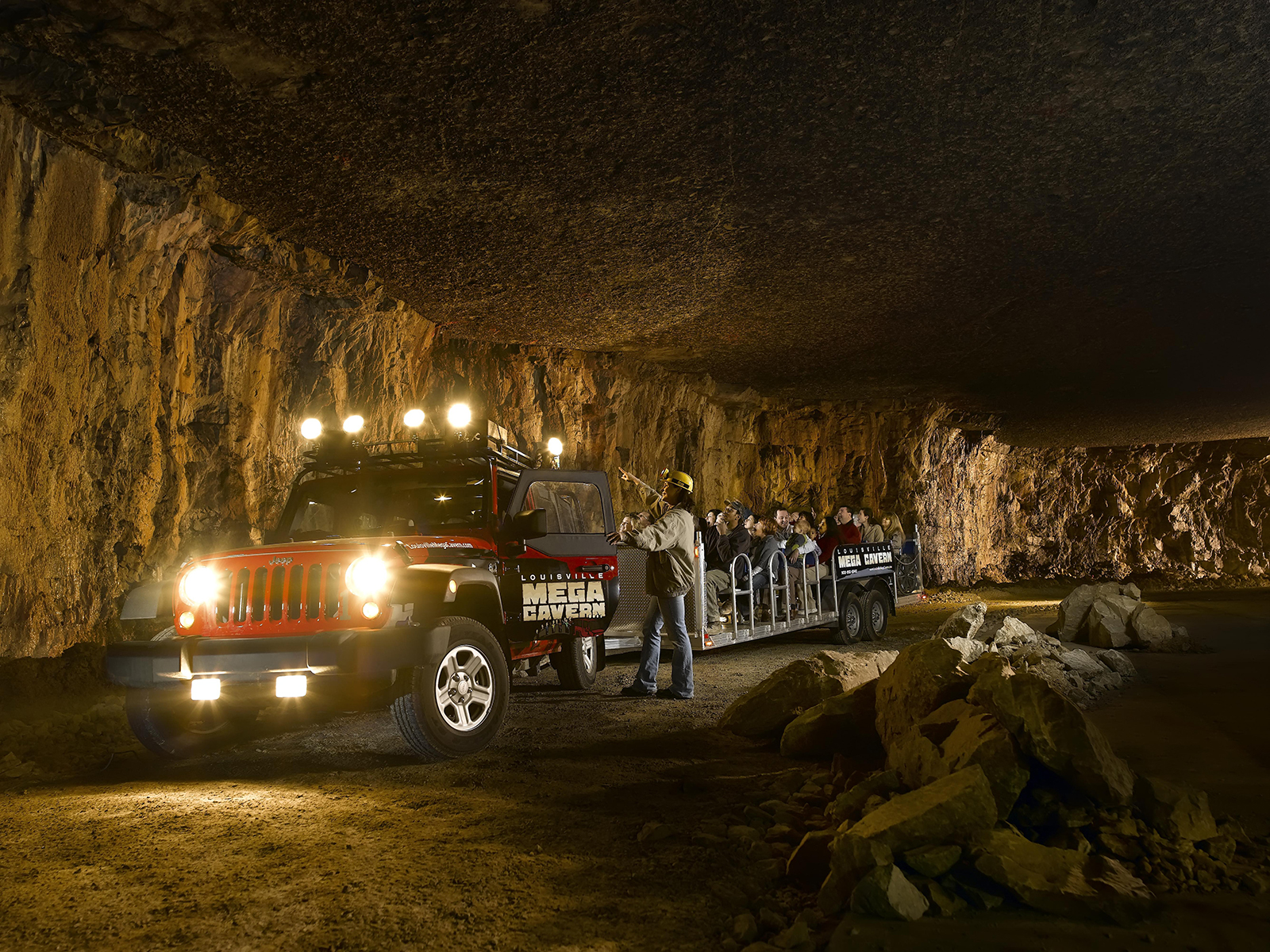 11pm:
If you haven't been to Whiskey Row yet, head down to the Troll Pub Under the Bridge, a sports bar with pub grub, a sizable beer list & a hidden dining area behind a bookcase. Visit the Down One Bourbon Bar, located in a former underground parking garage smack-dab in the middle of Whiskey Row with plenty of exotic bourbon creations.
Saturday
10am:
Now it's time to fill your belly with brunch at LouVino Restaurant & Wine Bar, while enjoying mimosas and pancake dogs.
Feeling a little more festive eats, try the Huevos Rancheros at Con Huevos, a James Beard-nominated cafe serving delicious, real Mexican food.
12pm:
Now that you've refueled, you've got a date with Louisville Mega Cavern, one of the largest caverns in the U.S., for some underground dirt biking and ziplining. With more than 32,000 square feet encompassing 45 trails and tracks, you can get lost in adventure for an entire afternoon.
Need something a little more low-key? Visit "Museum Row" in downtown Louisville. There you will find the Louisville Slugger Museum & Factory, the Muhammad Ali Center and the Frazier History Museum, among others.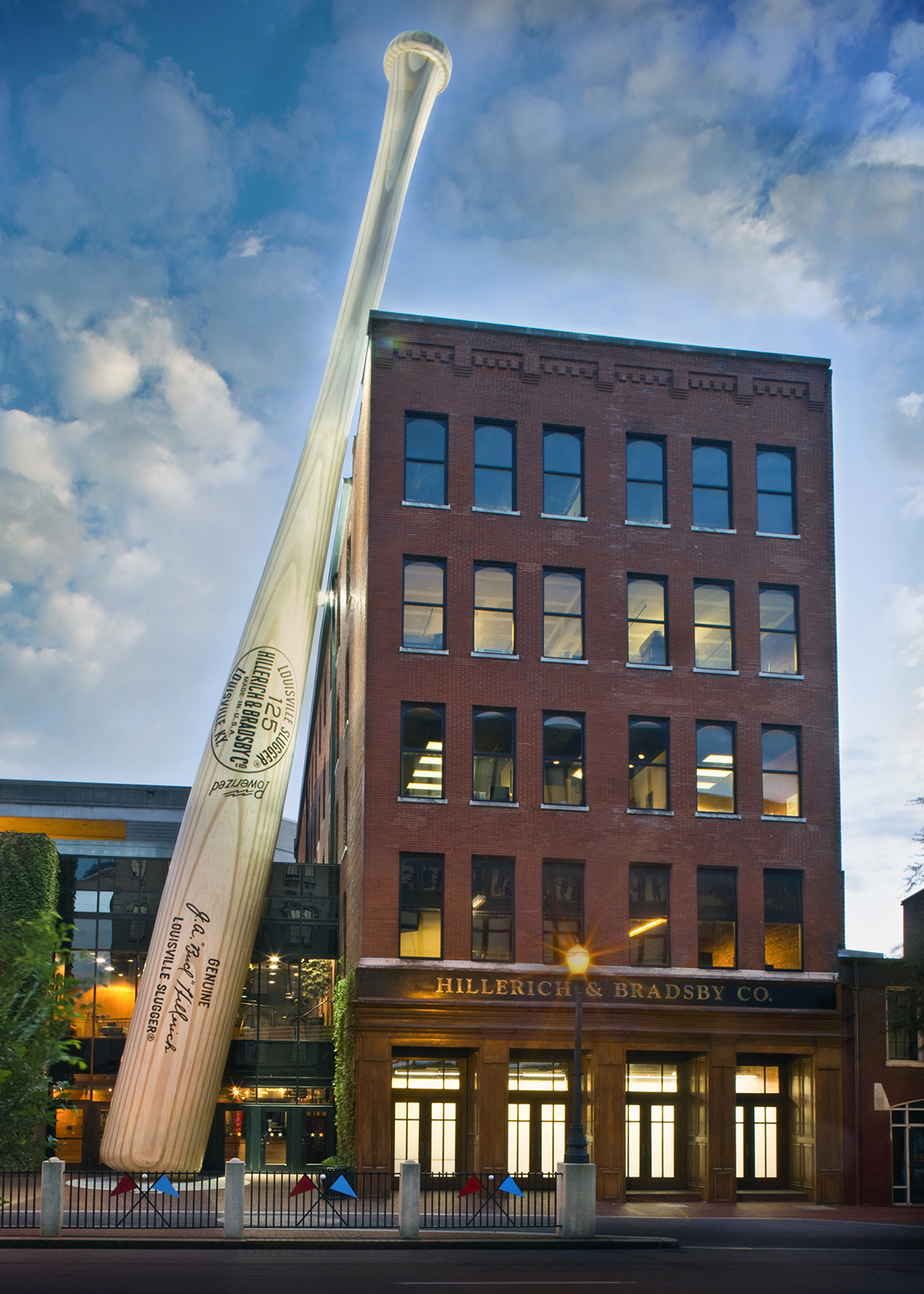 4pm:
All that discovering has you hungry? Check out Havana Rumba's menu that includes Cuban-inspired dishes prepared fresh daily, such as empanadas, chicken and pork dishes. Also on Louisville's historic Whiskey Row is Doc Crow's Southern Smokehouse & Raw Bar. Fill your belly with oysters, brisket tacos, and St. Louis-style ribs. Or test your endurance with the specials at Royals Hot Chicken or Joella's Hot Chicken.
6pm:
After dinner, go to church at The Holy Grale, an offbeat gastropub featuring a rotating beer list & local fare housed in a former church. The pub stocks a unique European beer list plus local brews from Kentucky.
The Hub and The Manhattan Project are also great places to catch the big game on TV and enjoy some time with the boys.
10pm:
Pretend it's 1933 and check out one of the city's many well hidden Prohibition-era establishments, Pin + Proof, Cabel Street Bar, and Jimmy Can't Dance are just a few of the speakeasy-themed bars you can find downtown. Or sip a cocktail on the patio and listen to live music at the Cellar Lounge at Decca.
For a late night hunger fix, top off the night at Hilltop Tavern, open late and offering delicious comfort food bar bites.
Sunday
10am:
It's time to pack up and head home, but not before grabbing a bite at The Cafe. Located in Louisville's Parishtown neighborhood in a renovated warehouse, the café serves large portions of traditional American food with a Southern flair. 
Or gather the guys for one last indulgence at Biscuit Belly, a mix of southern cooking with unexpected flavors to make out of this world biscuit sandwiches.
For more information, visit www.gotolouisville.com