No matter its age or size, every house has a story to tell, and 1700 Chestnut could tell endless tales about living room football games, backyard parties and the five Western Kentucky University presidents who have inhabited it.
WKU's 10th president, Dr. Tim Caboni, and his wife Kacy moved into the red brick Greek revival in June 2017. Built in 1958, it had seen little renovations in 20 years, so a donor took interest in updating it prior to the Cabonis' occupancy, providing more than $250,000 for a new roof, new windows, exterior renovations, a refurbished rug and new paint. The donor also paid special attention to updating the molding in the foyer and dining room, particularly the wainscoting.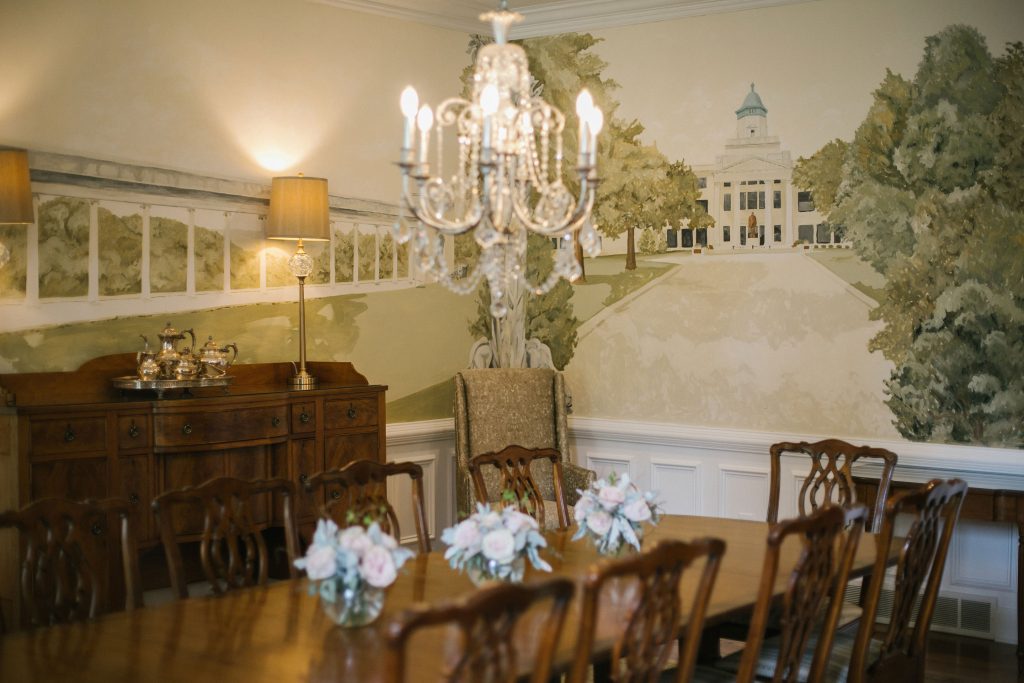 "It was just a gorgeous welcoming to start our career at WKU," Kacy Caboni said of the renovation.
Before they moved in, the Cabonis had three requests for their new home: They wanted it to be simple, clean and elegant.
"And boy have they hit a home run with that," President Caboni said. "And we really weren't involved in any of the significant decisions around the house. We're just thankful that we get to be here everyday."
The home on the corner of Chestnut and Logan streets was built in 1958 by Clifford and Sarah Lampkin and designed by architect James Ingram. The Lampkins labored over intricate details, requesting large entertaining areas, a special coat closet for Sarah's fur coats and detached servant's quarters. Ingram took careful note, addressing their needs and designing a symmetrical home, with a detailed doorway framed by four columns topped with Corinthian capitals, bay windows and thick, carved molding.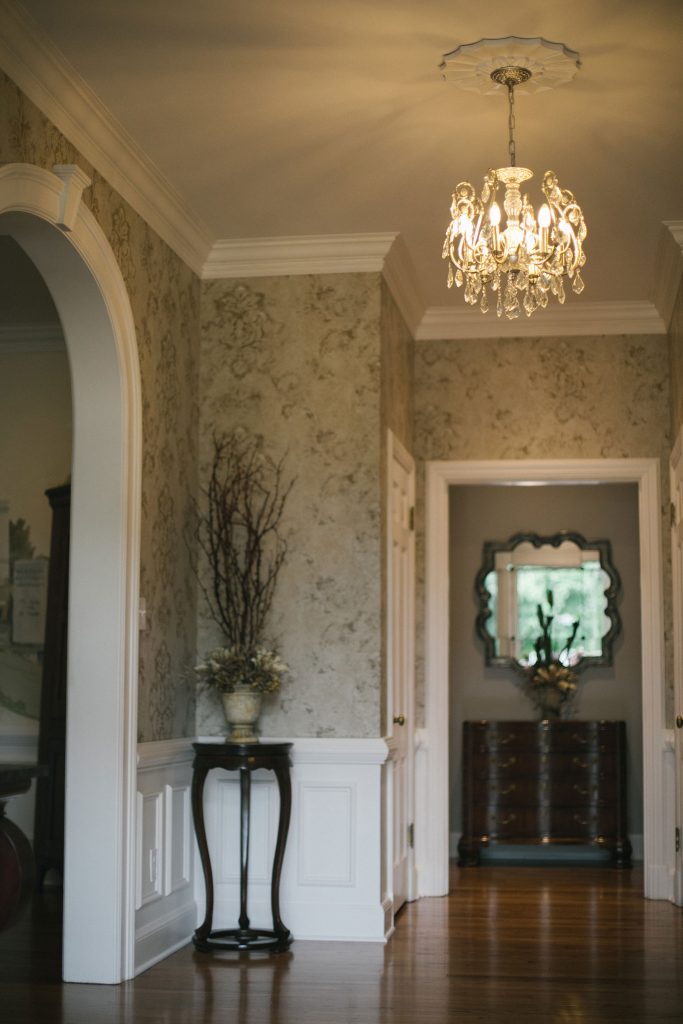 However, before the couple could move into the house, Clifford died of a heart attack in August 1959. Local physician Frank Moore and his wife Jean then purchased the home, where they lived and raised their family for 20 years. The Moores' children remember it took some time for the family to fill the spacious rooms with furniture.
According to a 2011 article by WKU's Library Special Collections, the Moores' son, Hamp, "took full advantage of the empty den by playing football there when it was unoccupied. A pool table filled a portion of the dining room until more appropriate furniture was purchased. Children from the neighborhood, now middle-aged adults, also recall learning how to skate in the large rooms with their wooden floors and the long hallway at the back of the house."
Even decades later, the presidential house is still abuzz with activity, despite it only having two occupants. Paying homage to its original intent—entertaining—the home plays host to events, dinners and gatherings.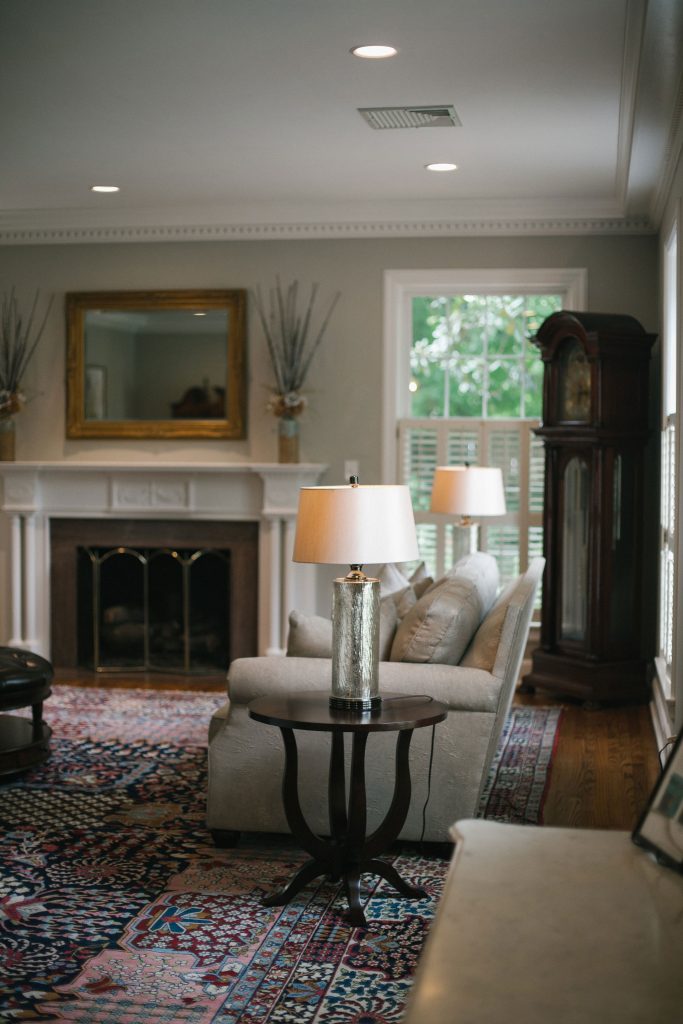 "The house is the living room for the university," President Caboni says. "And I want to make sure we use it to help facilitate conversations that are good for WKU and that's with anybody from students and faculty to donors and friends that we're cultivating for philanthropic support."
In the Cabonis' first year, they hosted more than 45 events in the house, including a backyard crawfish boil—Dr. Caboni is a Louisiana native— after his investiture ceremony.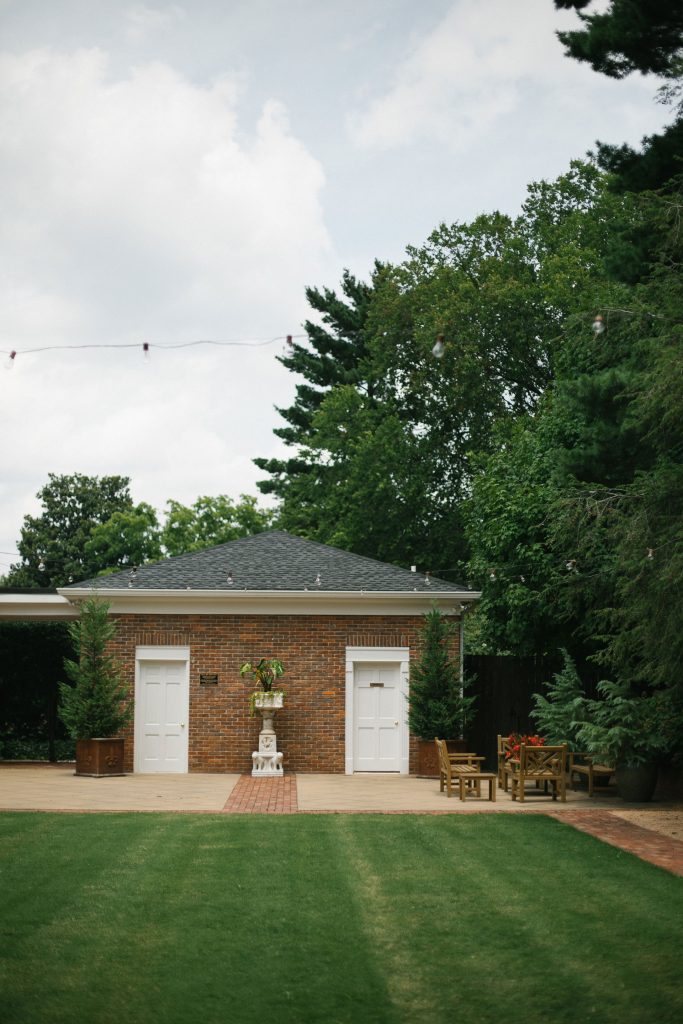 "In any given week during the fall and spring semesters, we'll have one, two, three events at the house," he said. "That could be as large as faculty picnic in the backyard to a donor dinner with six around the dining table. It's really about how we take advantage of being this approximate to campus. And also using it to facilitate and further conversations."
So, how does a couple who lives in a public home and is so dedicated to public service make the space their own?
"We both have photographs of our families that we keep in the den," he said.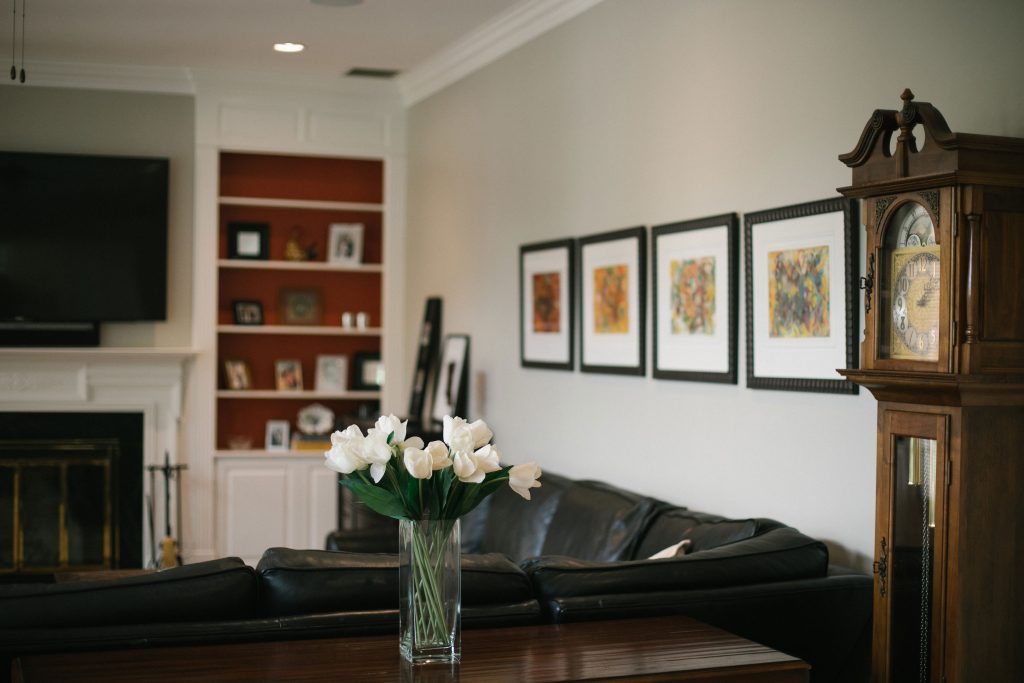 "One of the challenges of being University president is my time belongs to the University. There's not a lot of time to see my parents. We've always had photographs of them, so that even when we're just sitting, they're there. They're ever-present."
Kacy Caboni, with her big, contagious grin, points out a colorful painting hung in the living room that she picked out from the Downing Museum.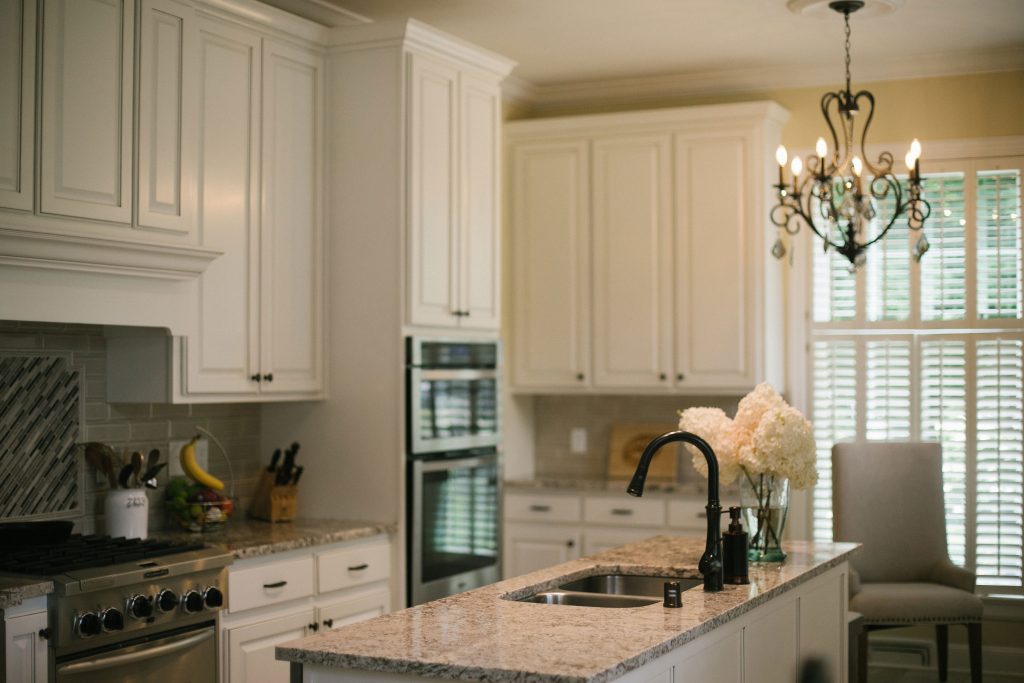 To relax, President Caboni honors his Louisiana roots and makes great use of the professional kitchen, originally designed for caterers. On the weekends, he'll break out his cast iron skillet and cajun cooking pot to whip up gumbo or etouffee. There's even a cupboard in the kitchen dedicated to food from New Orleans. He loves to grab herbs right outside the kitchen doors to use in his cooking.
"I am thankful that the University takes great care of the facility. The grounds folks and the facilities folks do a wonderful job."