Finally, the temperature is below 90 degrees! I never thought the day would come. Can I get an hallelujah, amen?! Now, before you go thinking I don't enjoy summer, I can honestly say that I am never one to wish away a season. I enjoy every season for what it is and appreciate the differences each has. But there is always something exciting about the weather changing as a new season approaches. A unique trait about Kentucky is that we truly get to experience every season along with the good and bad. I believe that a great way to embrace each season is to spend some time outdoors. This allows you to have a new appreciation for nature and its changes. This month, I have teamed up with Nat's Outdoor Sports to show some ways you can dress for the fall and upcoming winter season.
Nat's Outdoor Sports is a true Bowling Green icon. Nat's has a passion for life outdoors and equipping you with the gear needed to be one with nature. Their curated team of athletes and experts will provide unmatched customer service when assisting you with all your outdoor needs. Whether that be pitching a tent in your backyard, paddling down Drake's Creek or climbing the highest peak of a mountain, Nat's is the perfect aid in achieving your outdoor goals.
Nat's Outdoor Sports | 270-842-6211 | 1121 Wilkinson Trace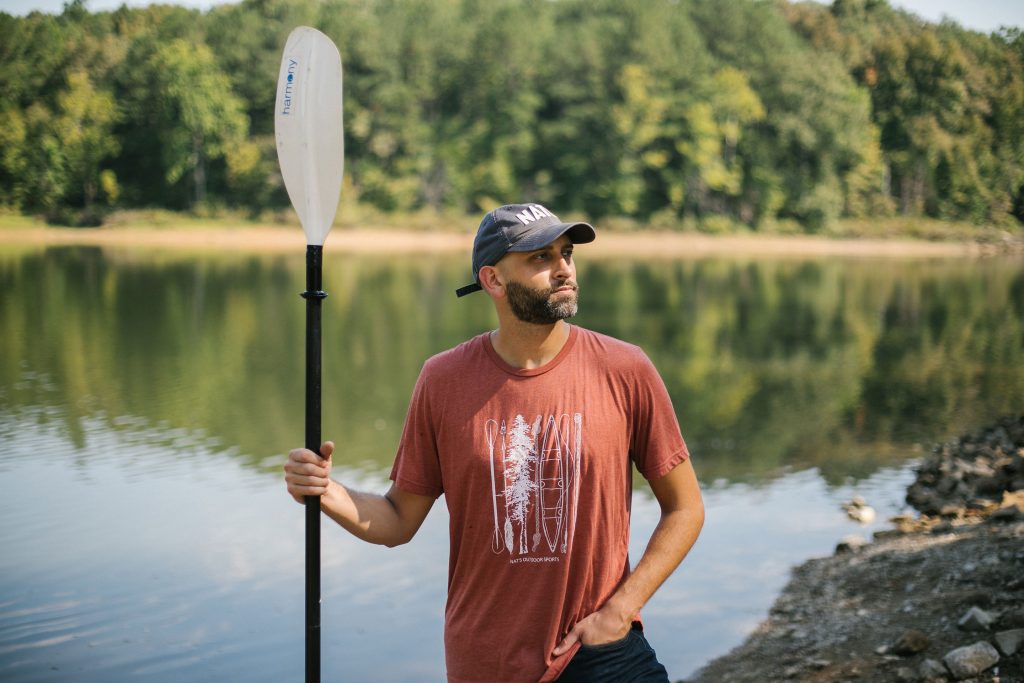 There are very few items of clothing that are easier to wear than a T-shirt. Graphic T-shirts have grown in popularity and are super easy to wear and style. They provide an easy and clear method to promote your beliefs and express a message. There's no better way to spruce up an outfit than with a T-shirt that exudes your personal character and identity.
Shirt: $23
Hat: $25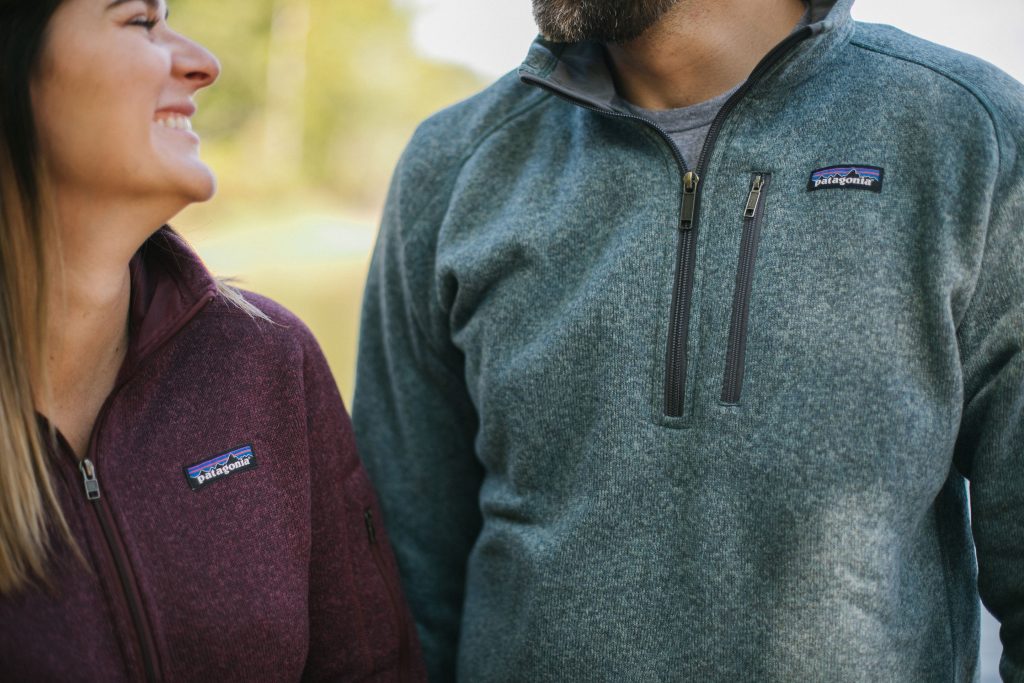 With the winter season upon us, all we want to do is make ourselves warm and comfortable. But that doesn't mean you have to throw fashion out the door. Fleece pullovers have undoubtedly become a wardrobe staple of the fun loving outdoorsy individuals of the world and are the perfect accessory for the cold weather. There is something about the crispy, cool air combined with the soft and fuzzy texture of fleece that makes one feel as if they are being encompassed by a warm and inviting embrace of a hug. Fleece offers a fresh refuge from the routinely worn coats and jackets we find ourselves in during the winter months. The classic Patagonia fleece is an outwear gem that is both versatile and durable giving the wearer years of comfort and stability in one article of clothing. The Patagonia brand uses quality fabrics when making their clothing that has consistently classic designs and silhouettes all while being committed to the environment. So do yourself a favor and invest in a piece of clothing that is both long lasting and eco friendly.
Patagonia Pullovers: $99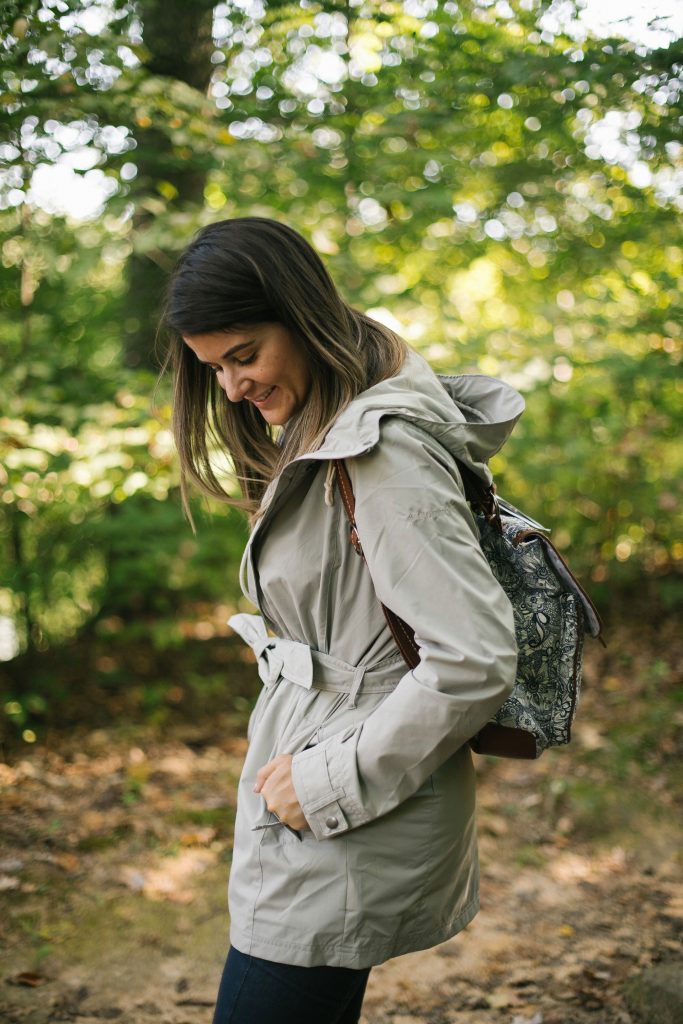 Nothing can ruin a good mood quite like a rainy day, particularly when your clothing doesn't fit the weather. An easy way to be prepared is to check the daily weather forecast each morning and have a good piece of rainwear, because a big part of being stylish is dressing appropriate for the situation and the weather. If you already have a rain jacket in your wardrobe but feel like stepping up your style, consider a trench coat. Trench coats are a water resistant, heavy-duty jacket that range in various lengths from above the knee to just above the ankles. These jackets go with just about everything. Their oversized appearance and cut make them perfect for layering, especially in the cooler months. Not only will you look more appropriate when it rains, but a good trench will also drastically increase the life of your other clothing worn underneath that is not meant to get wet. When looking for a trench coat consider one in a neutral color such as khaki, navy or grey.
Rain Jacket: $100
Jeggings: $66
Backpack: $74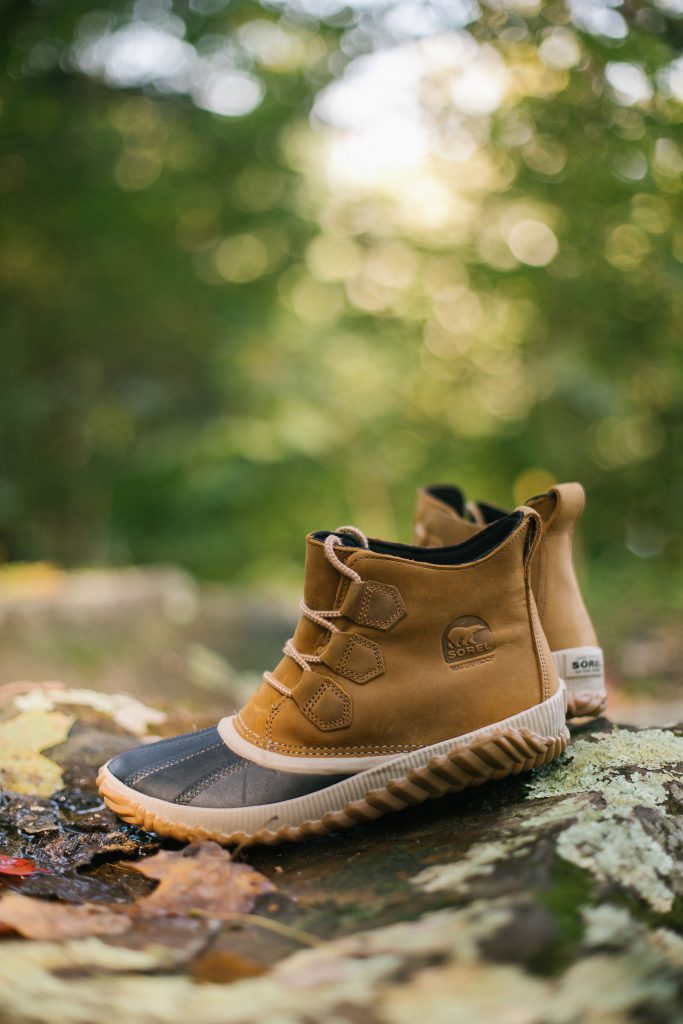 Duck boots are a sturdy and long lasting footwear. They are made of a waterproof materials such as rubber and duck canvas making them ideal for braving the snow or going on a hike. Although these shoes are perfect for inclement weather,, some find it difficult to style them. A few tips and trick I recommend are to pair them with denim for a casual look. The jeans and boots look is very versatile. Match your duck boots' relaxed look with a pair of skinny jeans. Skinny jeans give a slimming effect whereas baggy pants paired with duck boots can appear oversized and sloppy. You can either roll up the cuff of the jeans, tuck them in or wear a cropped pair. Another styling tip is to add a cute pair of high socks for an additional cozy layered look. To achieve this look, leave your socks visible above the boots by scrunching the tops of them down around the top of the boot. Lastly, you can loosen up the laces for a more relaxed street style approach. Just make sure to tuck in the laces so they don't drag the ground causing a potential falling hazard.
Duck Boots: $120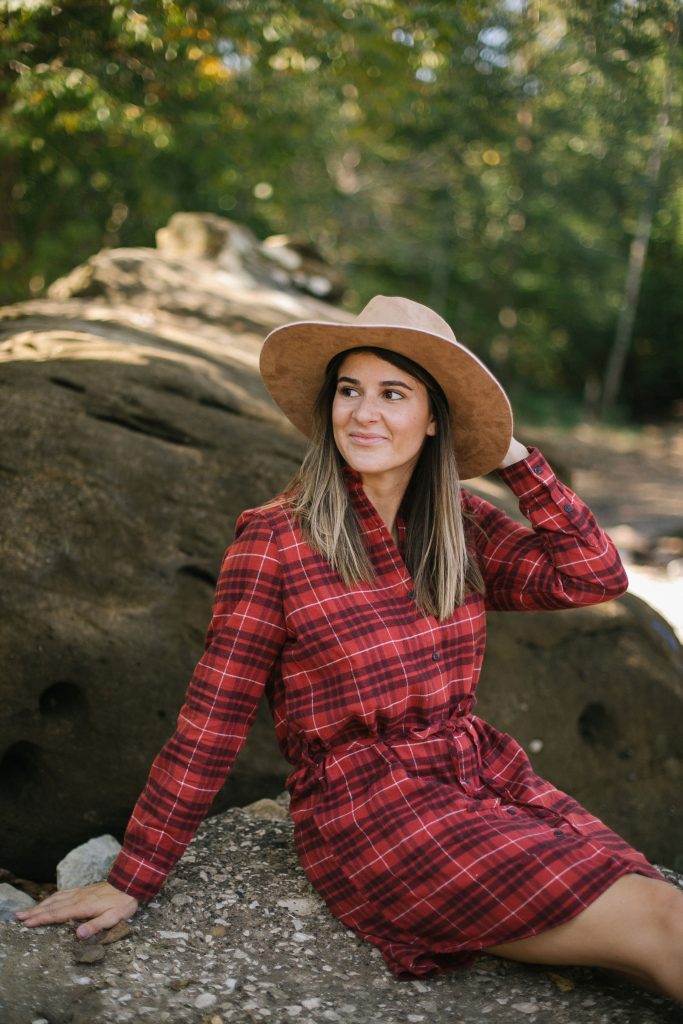 Alas, summer is over and it's time to retire our straw hats. Whether you choose your headwear according to the temperature outside or for a specific outfit, there are many different oversized hats in a variety of materials that will fit into your wardrobe for each and every season. Hats are a great way to add dimension and color to your closet. Like a statement necklace, hats boost a bold touch to your overall look. Wide-brimmed structured hats allow you to complement and create effortless shapes to your ensemble. When styling a structured hat, think of mixing it with a flowy outfit such as a relaxed fitting dress or off the shoulder top for a bohemian look. Wear your hair down in loose curls or mix it up with a messy braid for a slightly causal, not too fussy put together look.
Hat: $48
Dress: $88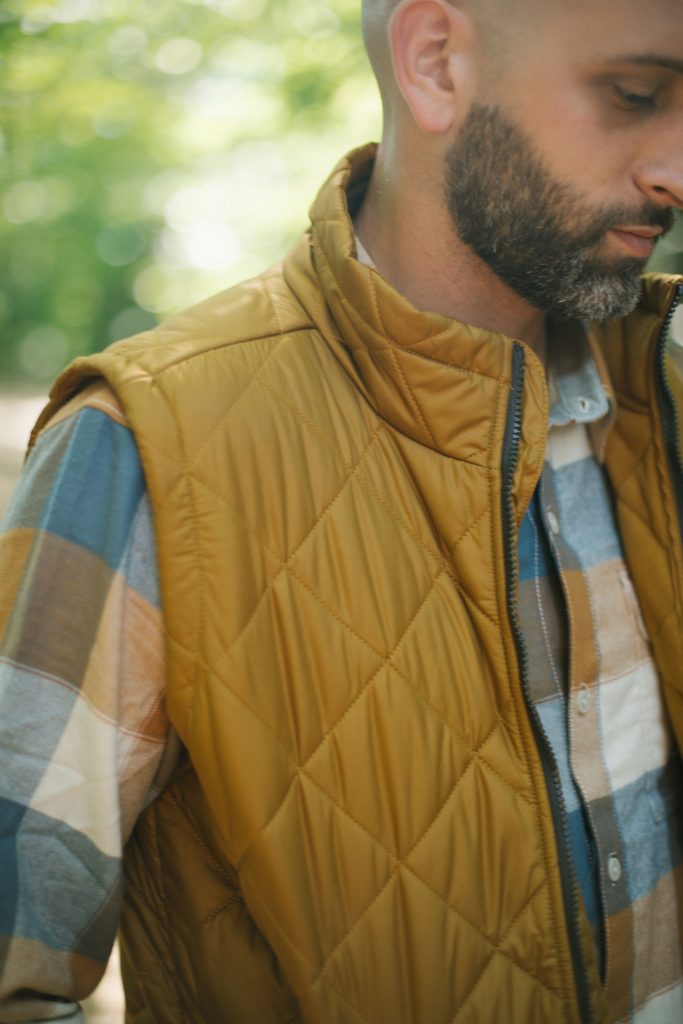 As the days get shorter and the weather gets colder we know that the fall and winter seasons are in full force. Staying warm becomes a necessity and layering clothes is the best way to do so. During the winter, you will often find yourself moving between hot and cold environments making layers important. Being able to remove an outer layer without compromising your style is one of the best aspects of layering. Donning a vest, scarf, or undershirt is not only a practical way to stay warm, but also give you the opportunity to experiment with different looks. Puffer vests are a great layering piece that will never go out of style. Choose a vest with a lighter fit or slim cut to avoid looking too bulky. Leave the vest fully open or unzipped a bit for a youthful look. Alternating between patterns and solid colors will also add complexity to your style.
Vest: $99
Shirt: $55
Tis the season for college athletics and what better way to show school spirit than wearing it on your chest? Whether you're headed to a football game, basketball game, other sporting event or just want to show off your school pride, Nat's Outdoor Sports has all your WKU apparel needs covered. If you're looking for a laidback approach or a dressier option like a button down, there is something for every fan both big and small. When it's time to stand up and cheer, equip yourself with the right outfit because we've got the team, we've got the steam, for this is dear old Western's day!
Women's WKU Pullover: $77
Men's WKU Pullover: $75