Jessica Dolan's home is the epitome of classic. With shiplap walls, modern hardware and furniture and stunning built-in shelving, this tasteful home is sure to make you swoon. After a dream home in a dream location fell through, Jessica was determined to find a home on that street that they could transform in to their dream home.
"I loved the street so much that I would drive it every day hoping something would pop up," Dolan said. "One day I saw a sign in a yard and since it had the land we were looking for, we snatched it up."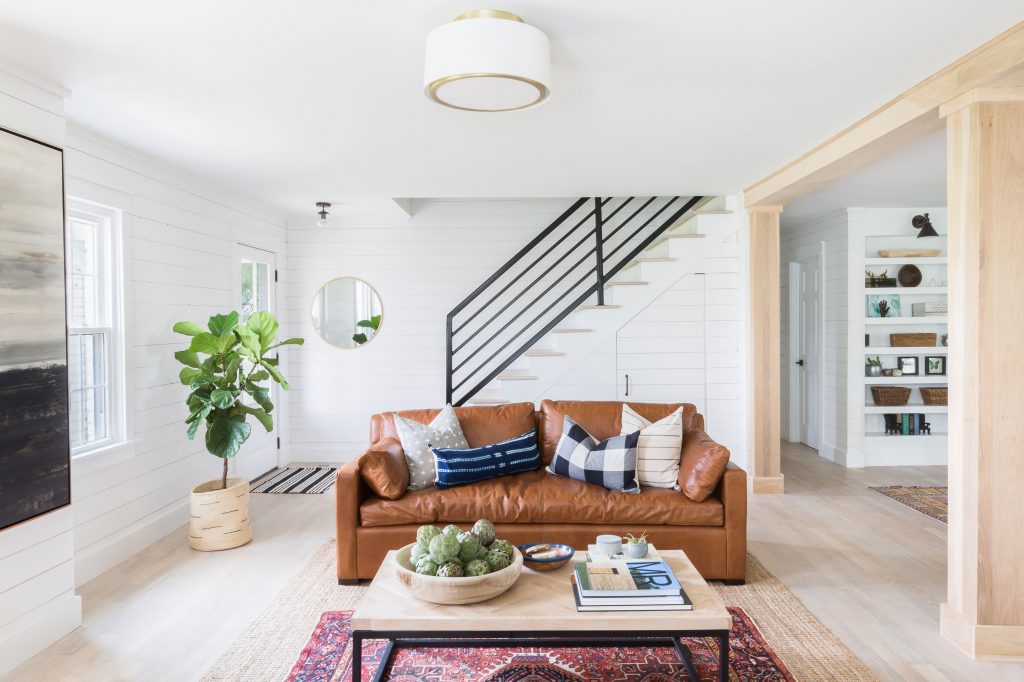 The house, a 3,000 square foot, ranch built in 1972 was a fixer upper that the Dolans were thrilled to get their hands on. Though the street was a dream come true, the house was not what Jessica had envisioned. They would have to make some changes to transform this house into their ideal home. Jessica was not phased by the big project they faced, instead she began to gather inspiration from designers like Studio Mcgee and Amber Interiors. Jessica, who owns an online home decor store, 25:40 Love, and has a knack for making things beautiful couldn't wait to add her personal touch to the home, but first they had to make some changes to the overall layout of the home.
"We took the house down to the studs, removing all the interior walls to open up the main living areas, added a powder bath and master suite in place of two main floor bedrooms with one shared hall bath." Dolan said.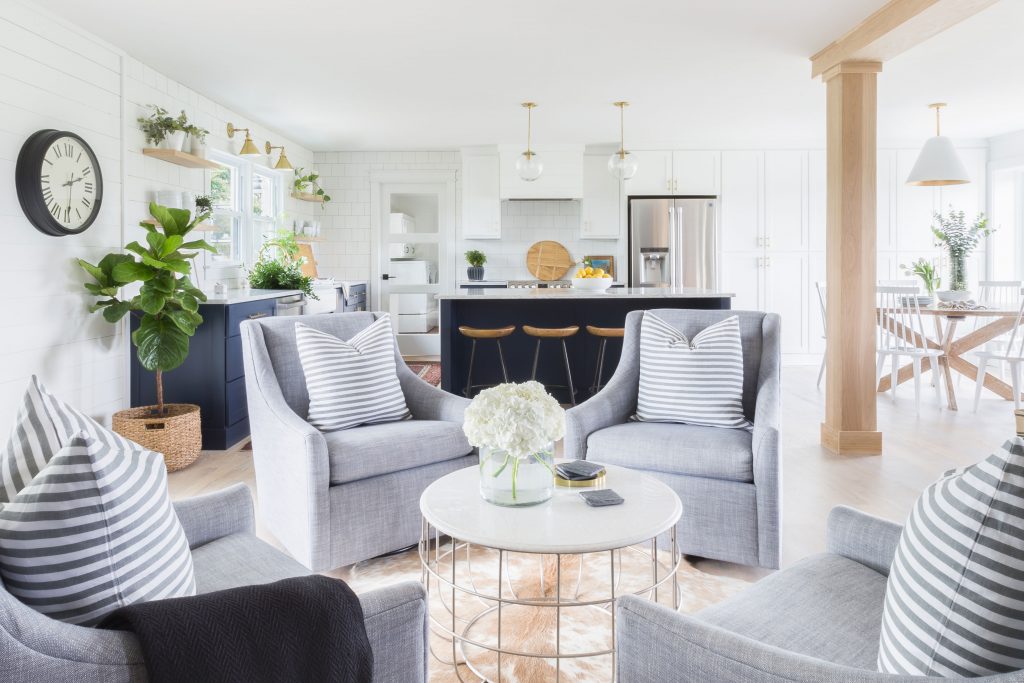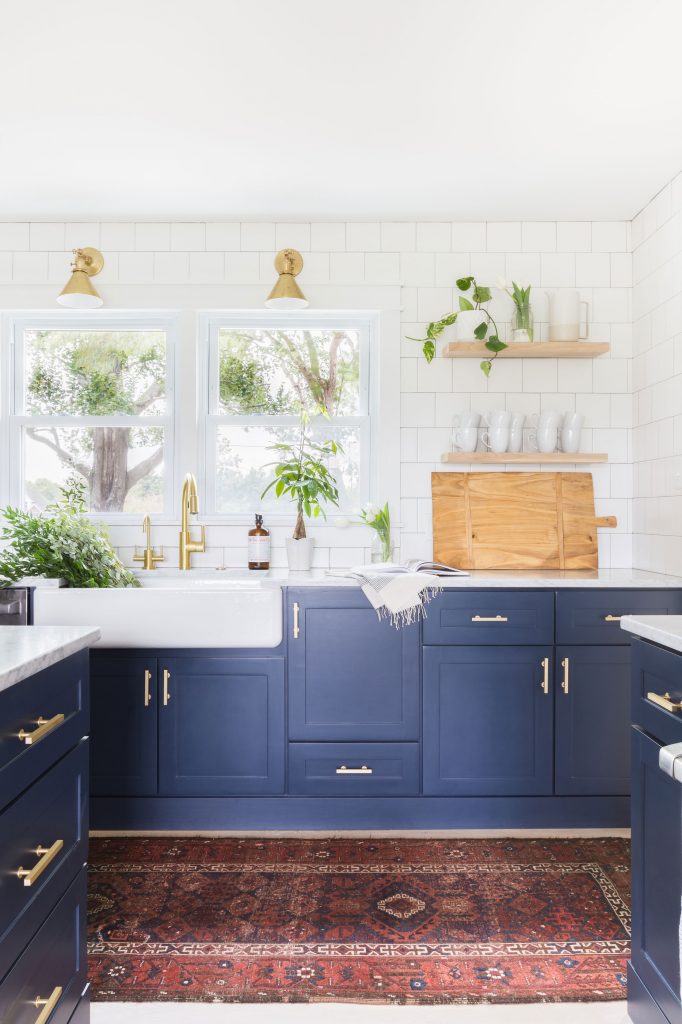 One of the most breathtaking transformations, and one Jessica believes reflects her style most, is the kitchen. A large open space, boasts navy cabinetry, open shelving and modern brass light fixtures. The bold cabinetry mixed with the open shelving and natural light create a space that is modern, airy and classic. The kitchen, open to the living area and dining room creates a communal and cohesive atmosphere, a place where the whole family can gather.
From the very beginning this home has been a family affair.
"It was a labor of love for our whole family. I'll never forget the before pictures and videos of our kids working hard to help us make this house our home." Dolan said.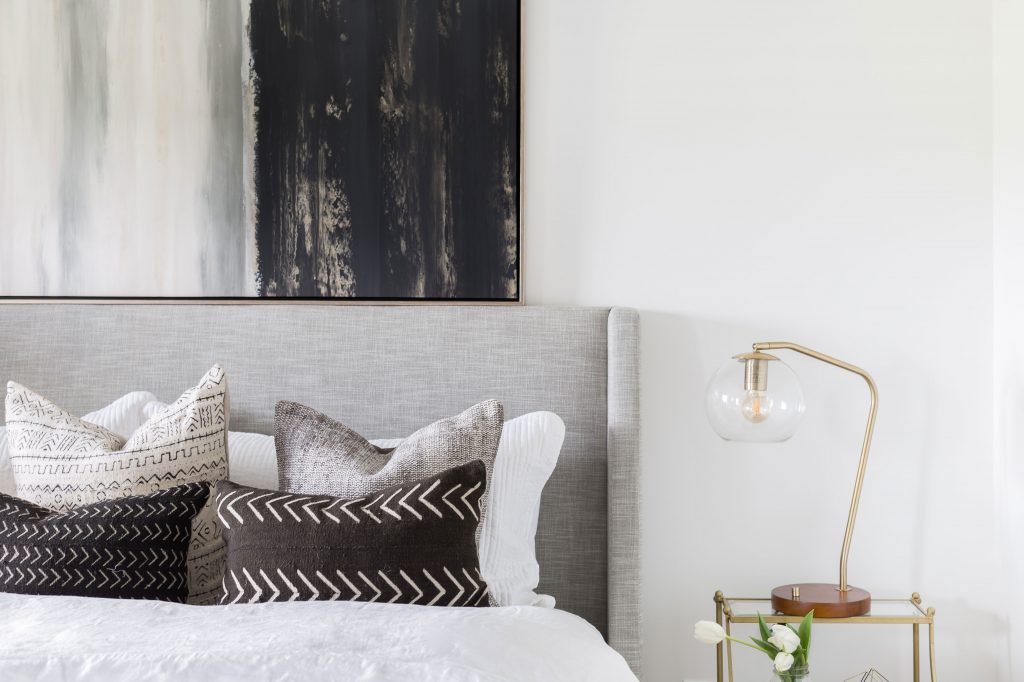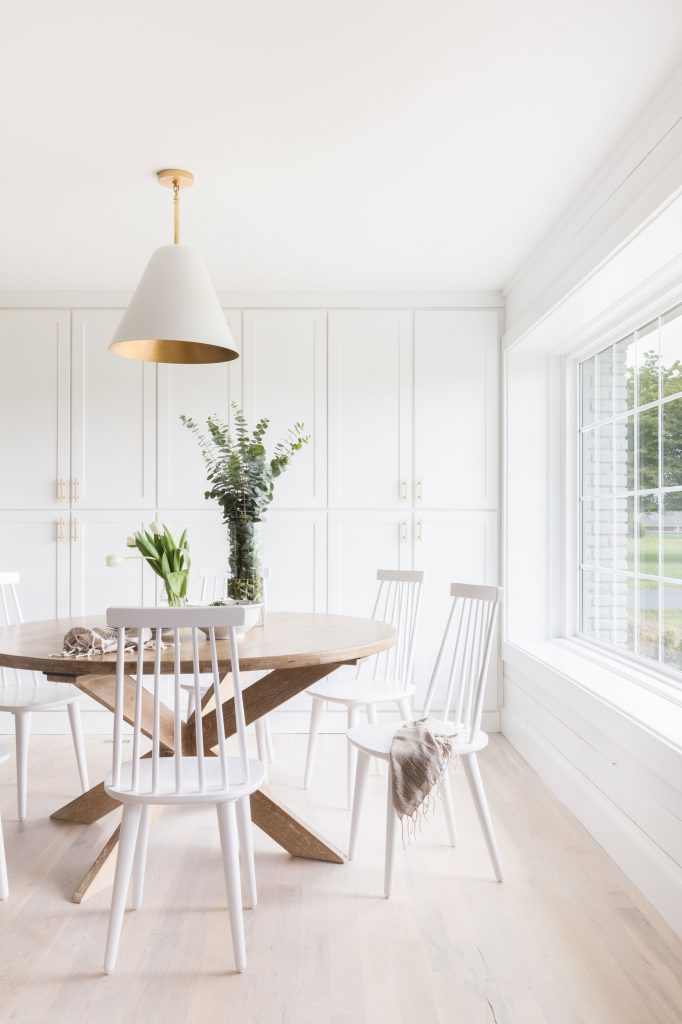 Now that the home is complete, they days the family spent working hard to renovate the home, have turned into days where the kids and their friends are running around the house playing and where many family memories have been made. The Dolans' big fixer upper has become their dream home, and though this project is done, Dolan thinks there may be more to come.
Will there be any future projects for the Dolans?
"Not for us personally, but I am itching to build if we could find a spot."