According to Big Brothers Big Sisters of South Central Kentucky, Miranda Urban and Jasmine Shannon are the perfect match.
Though not biologically related, Urban, a 22-year-old from Bowling Green, recently became Jasmine's Big Sister.
"Jasmine's hilarious," Urban said. "I really love hanging out with her. She's always talking about things—about her friendships and how she enjoys school. She is a ball of energy and has such a great sense of humor."
Jasmine, 11, has been paired with Urban for the past two years as part of the local Big Brothers Big Sisters community-based program.
"If I have something to talk about that's going on at school, Miranda always has good advice," Jasmine said. "I love getting to talk to somebody every single week about things I really want to talk about."
Founded in 1973, Big Brothers Big Sisters of South Central Kentucky serves Allen, Barren and Warren counties by forging life-changing relationships between adult volunteers, called Bigs, and children, called Littles.
Matches, like the one between Urban and Jasmine, don't just happen overnight, said Karen Hardin, CEO of Big Brothers Big Sisters of South Central Kentucky.
"From day one we have a process that both the Bigs and the Littles go through to make sure that we're picking the right volunteers for the right kids in our program," Hardin said. "We really take the time to find the right person for the right child. If we can create that really great match right from the start, it can have just amazing effects on these kids going forward."
The application and approval process is quite lengthy, Hardin said. Those interested in volunteering must be interviewed, sit down with the staff to learn about the program, discuss likes and life experiences, go through a background check and home inspection, learn about child safety and list references.
Upon approval and matching, Hardin said Bigs are asked to make at least a one-year, once-a-week commitment to seeing their Littles.
"You might go out into the community or you might just spend time together, and that's OK, too," Hardin said. "Sometimes we find that it's the little conversations—the conversations in the car or just taking a walk—that are just as important as going out and getting ice cream or visiting Jump Air Zone."
Many children who are part of the program fall into single-parent families, Hardin said. Though some children come from troubled backgrounds, others may simply need an additional mentor in his or her life.
"They really just need someone else in their corner to stand up for them and be there week after week after week," Hardin said. "There are some children who are just shy and just really need someone to bring them out of their shell. Having someone there for them just builds their self-confidence and gives them more ambition to go on."
Big Brothers Big Sisters of South Central Kentucky offers multiple programs, including a school-based program.
Hardin said a lot of people don't realize this is an option. The traditional Big Brothers Big Sisters community-based program is a very large time commitment, but the school-based program presents many of the same principles in a very doable way.
"Everyone has busy lives and you can't necessarily plan for a couple of hours every week," Hardin said. "But with the school-based program, you actually go to the child at school either during lunch or at the after-school program, so it's a little more regimented."
She encourages those who feel they may not have enough time for the community-based program to apply for this option.
"Everybody has to eat lunch every day, so just spend your lunch hour once a week with a child and see what a huge difference it can make," Hardin said.
Currently, Big Brothers Big Sisters of South Central Kentucky serves more than 140 children. Additionally, 41 sit on a waiting list.
"Most of those on the waiting list are boys looking for that really strong male role model in their life," Hardin said.
She said the biggest need of the program is, indeed, male volunteers, but that it's important to remember that this is a match process.
"If we had 41 volunteers sign up tomorrow that still doesn't mean we have a match for everybody," Hardin said. "The evidence shows that if the first match is a really strong match then that will have the best impact. So we really try to do the best that we can to find the right person for those kids that are out there the first time around."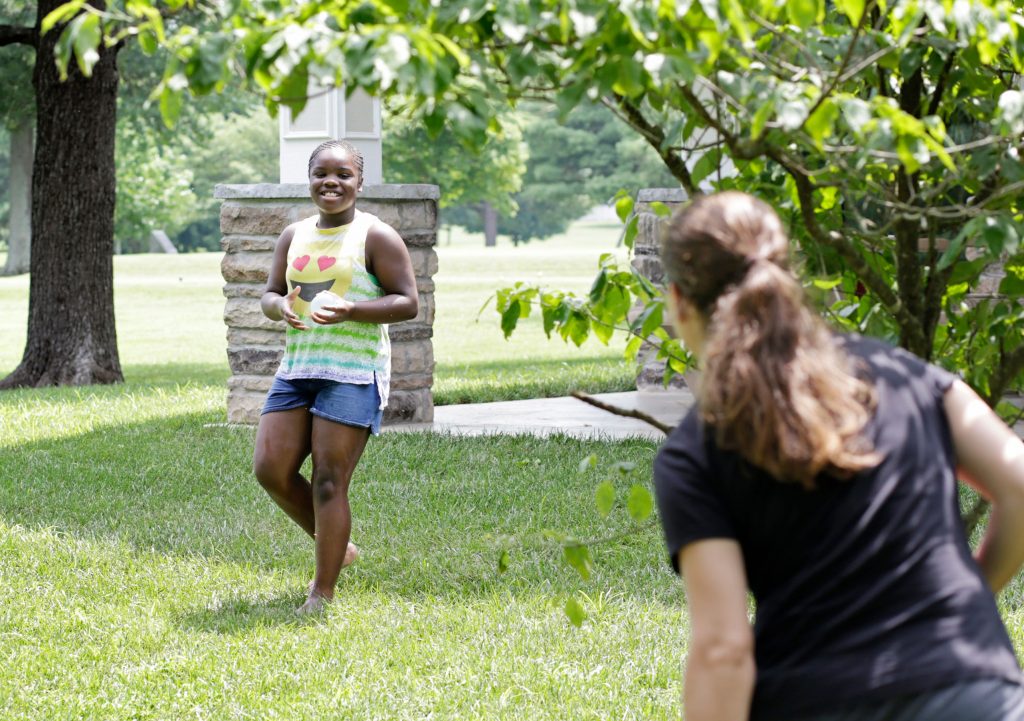 Urban said her match to Jasmine has been such a fulfilling experience due to the excellent support received from Big Brothers Big Sisters from the beginning stages all the way through to present day.
"They do such a good job of matching your personalities and who you'll get along with and who you will enjoy the time with," Urban said. "The program is so good about talking to both parties."
Urban said she and Jasmine partake in weekly activities they both enjoy, including hanging out at a community park or playing laser tag.
But one activity always reigns supreme.
"Pretty much every time we get together there's food involved," Urban said. "We either go out to eat or we're baking or doing something with food. That is something we definitely have in common."
Similarly, Matt Cook, a 26-year-old from Bowling Green, was matched with Quinton Shannon, Jasmine's 13-year-old brother.
Matched as Big and Little for more than two years now, Cook and Quinton enjoy playing mini golf, bowling and visiting the movie theater.
"We watch like every new movie that comes out," Quinton said, citing the latest "Avengers" film as a recent favorite.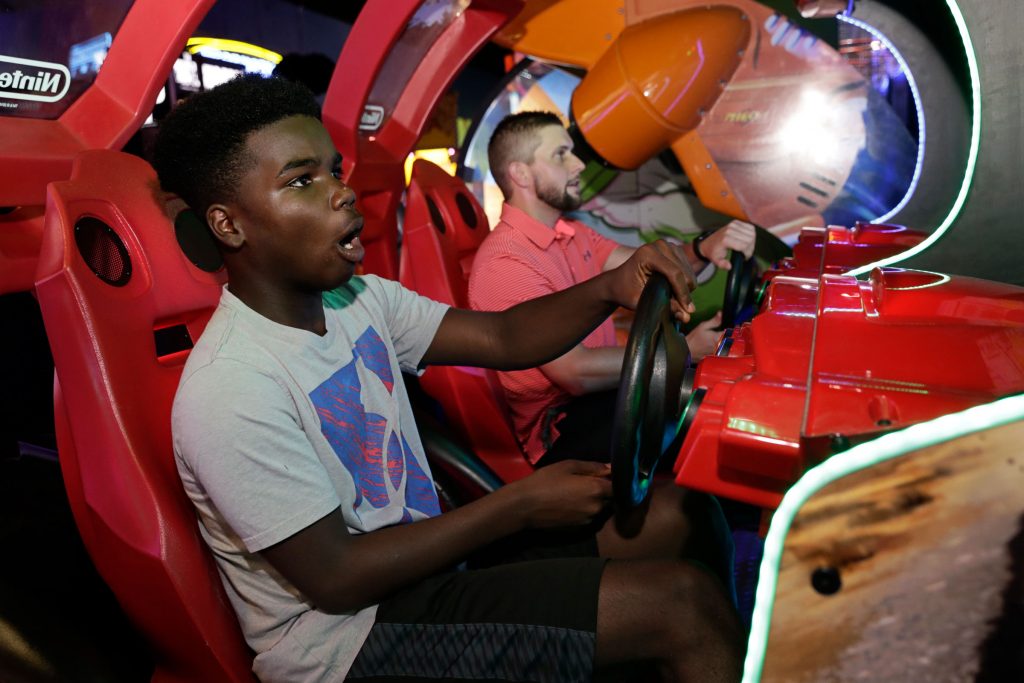 In 2016, Cook was looking to become more involved in volunteering in the community. An acquaintance put him in contact with Big Brothers Big Sisters.
Cook admits he wasn't the most outgoing person before entering the community-based program. Being paired with Quinton has brought Cook out of his shell and pushed him out of his comfort zone, he said.
"The program is absolutely wonderful," Cook said. "It's done a lot for me. I didn't think that at 26, a 13-year-old would, but Quinton's had such a positive impact on my life."
Quinton said the Big Brothers Big Sisters program has also changed his life for the better.
"I love the way you get to express your feelings to someone and have someone there for you," Quinton said. "Matt has obviously been 13. He's gone through everything that I'm going through."
Hardin said she enjoys hearing about reciprocal relationships like Cook and Quinton's the most.
"I love the stories about how this impacted the child, but I also love the stories where you hear it the other way—where the Big will tell you what the Little has done from them," Hardin said. "It really is a two-way street. You don't expect that going in, but it really does go both ways. I think those stories are just as important to hear."
•••
Sept. 20, 2018: SOKY Spirits at The Venue benefiting Big Brothers Big Sisters of South Central Kentucky
For more information, visit www.bbbsky.com.