Wow! Is it just me or has this year has flown by? It's hard to fathom that fall is right around the corner. I can almost smell the sweet, hot apple cider from Jackson's Orchard or hear the sound of leaves crackling beneath my feet. But let's not get ahead of ourselves with the excitement of the upcoming season. We all know a change in weather brings new wants and needs, and clothing is no exception. This month, we've teamed up with Southern Threads Co. to show you some ways to dress for the fall.
Southern Threads Co. is a locally-owned boutique steeped in family tradition, specializing in Southern style that is both comfortable and classic. Having storefront and online shopping options, it's easy to shop these time-honored styles.
Southern Threads Co. | 270.904.0635 | 1945 Scottsville Road, Suite C2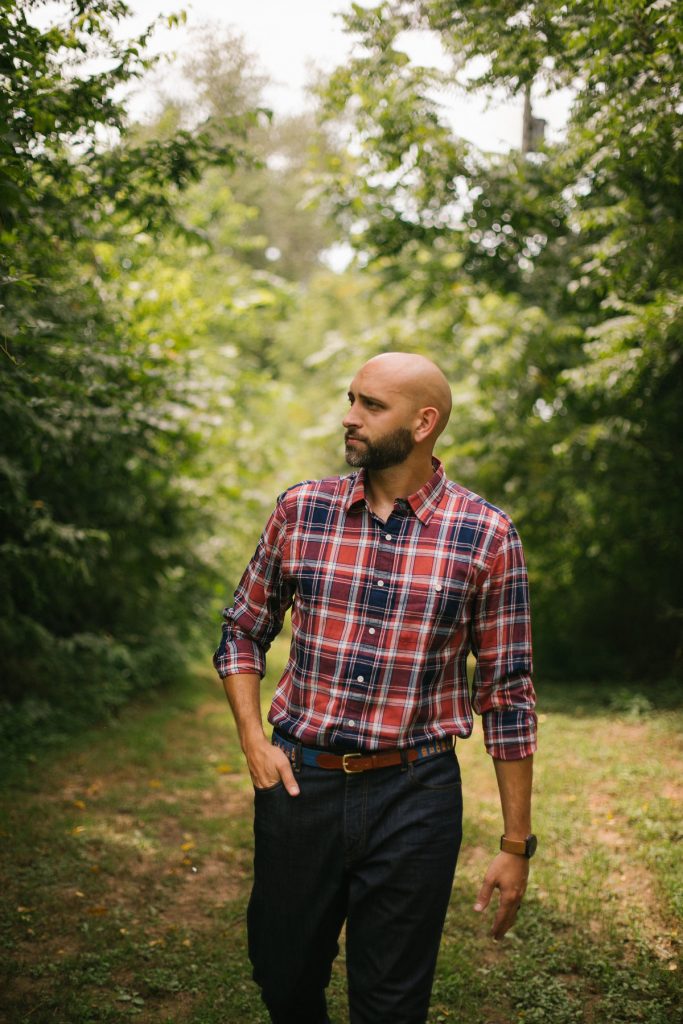 Forget the lumberjack look or the 90s grunge stereotypes because flannel shirts have become the epitome of a casual, modern wardrobe and the ultimate fall uniform. Flannel shirts are simple, dynamic pieces that can be dressed up or down. Combined with a pair of slim-fit jeans and loafers, you've got a casual, stylish look that is truly the new classic. Looking for an even more laid back approach? Team a solid T-shirt with an unbuttoned flannel over top. This combination creates texture and adds detail to an outfit while giving it an extra layer of warmth for the cooler fall temperatures.
Shirt: $88
Jeans: $98.50
Belt: $168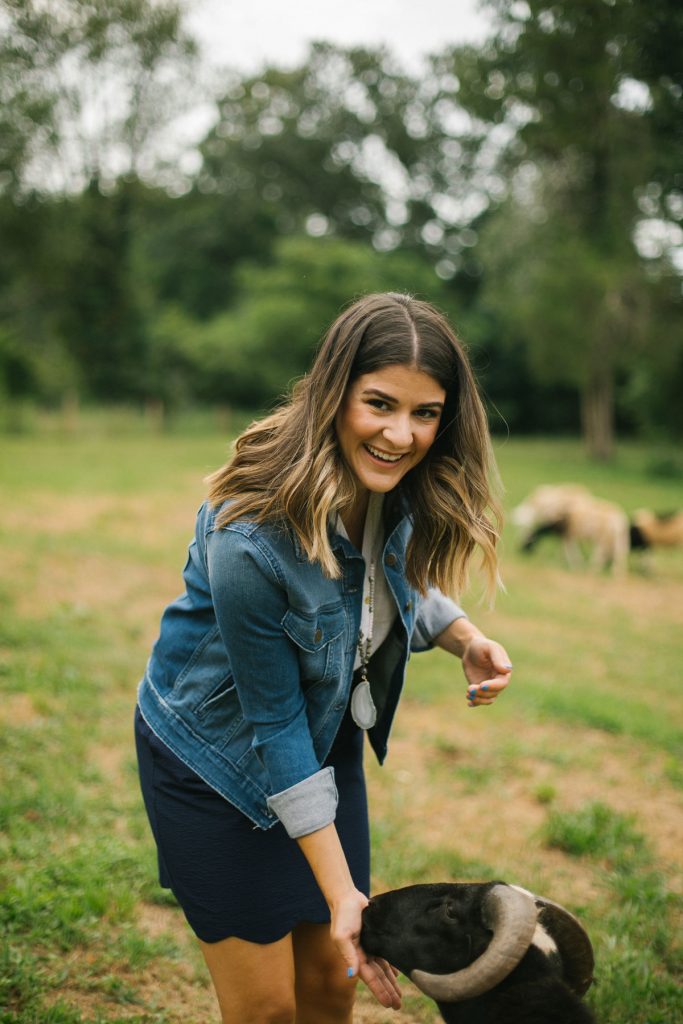 It's safe to say that denim is a fabric that fits just about everyone's taste and style. Denim is genderless and versatile making it one of the easiest additions to any wardrobe. Denim jackets are a great layering piece and can be worn overtop or underneath a variety of apparels. But just because they are known as a traditional and sometimes safe option, it doesn't mean you can't be daring or adventurous with them. For a more bold look, find a denim jacket with embellishments and raw edges. Pair that with some black skinny jeans and you have yourself an effortlessly cool look. Want something more classic? You can never go wrong with a plain, slim-fitted version to achieve a desired timeless look. So forget shopping for the reliable jean pants this season and find a truly cool denim jacket that fits your personality and style.
Denim Jacket: $82
Top: $58
Skirt: $58
Necklace: $57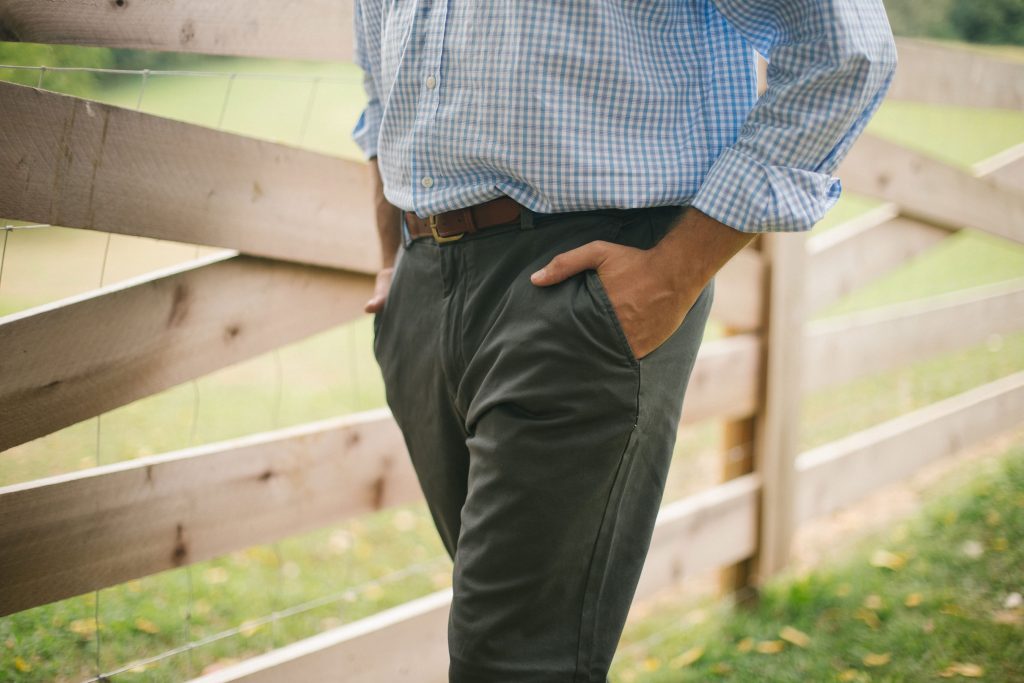 While shirts offer variety, coming in many patterns and colors, we tend to lose focus when it comes to the bottom half. Most of the time, we just throw on the same old pair of blue or black pants because it's easy or just makes sense. But eventually we get sick of those same old reliable pants and want something new and different. Gray is a great neutral color option that can get you out of your fashion rut. Because gray is neutral, the sky is the limit when it comes to color options it can be coordinated with. But keep in mind: Different tones of gray work better with certain colors and temperatures. Darker shades tend to create a heavier look making an outfit more suitable for colder weather, while lighter grays give off an airy and more casual vibe that works best during warmer weather.
Shirt: $98.50
Pants: $98.50
Belt: $168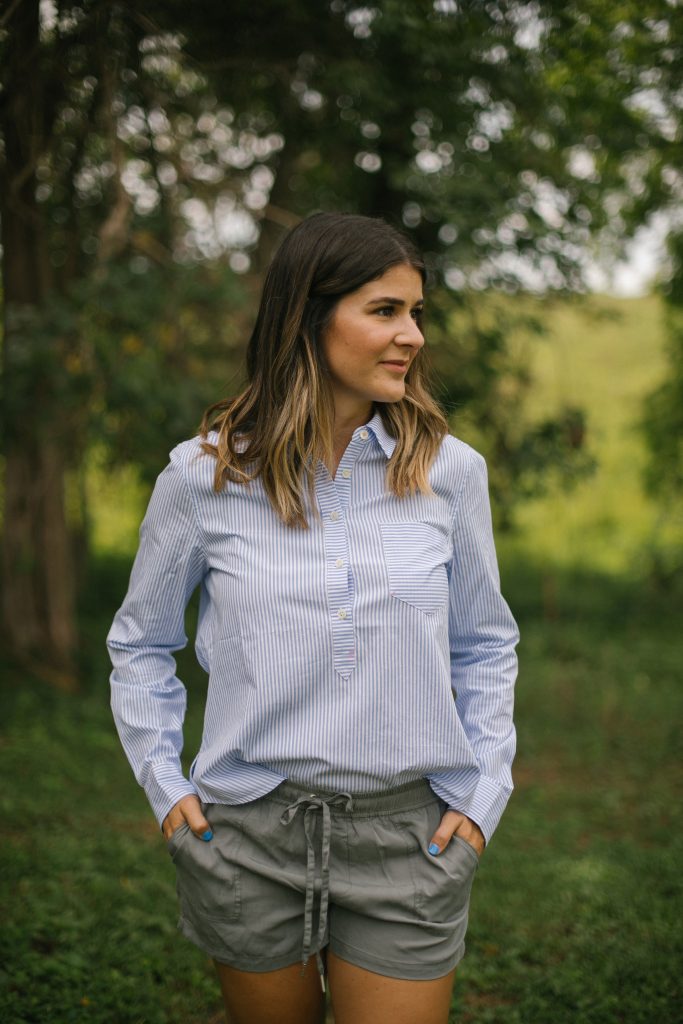 As much as we love planning cozy fall outfits, there is always something sad about summer trends coming to an end. So the question many of us have is, what are we going to do with all of our recent purchases made only a month ago? Transition them—that's what! With Kentucky weather being so variable, I recommend not putting your shorts or skirts into storage until there is at least snow in the seven-day forecast. Throwing on a cute pair of shorts and pairing them with a long-sleeved, forever chic, striped top is a great way to transition summer pieces into fall.
Shirt: $61
Shorts: $54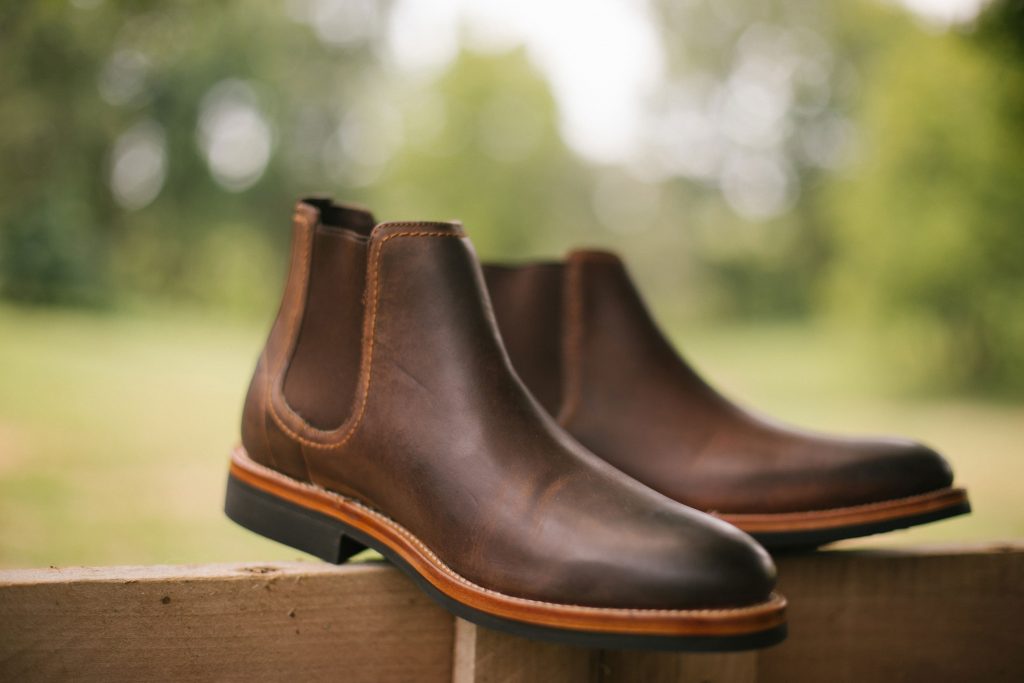 No fall outfit is complete without a good pair of boots. Chelsea-style boots are by far the most versatile on the market making them the Swiss army knife of your shoe collection. They can be worn easily with a suit during your Monday through Friday gig and dressed down with a pair of jeans for a more relaxed weekend look. With different styles made with a variety of materials such as leather and suede, it is important to regularly brush, clean and apply protector spray to keep your boots looking fresh and wearable for years to come.
Trask Irwin Brown Oiled Boot: $350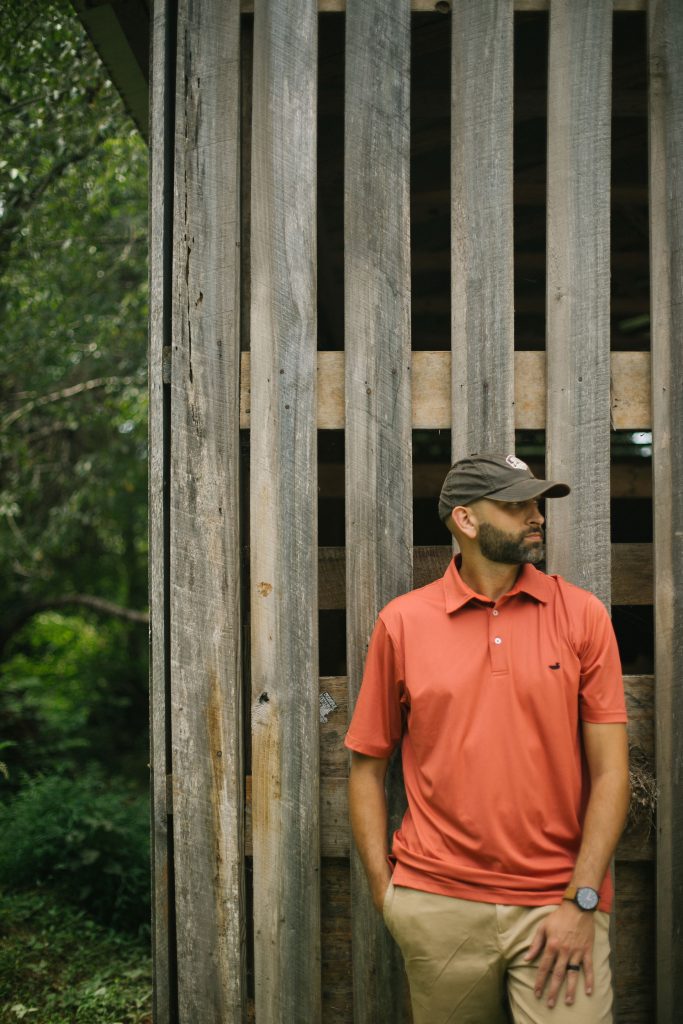 The polo shirt is a true men's style staple. Falling between a T-shirt and a button-down dress shirt, it is the perfect garment for events that aren't necessarily formal but also aren't outright casual either. Giving the overall look a notch more put together, polo shirts are a great everyday option. These breathable and comfortable tops are ideal for various occasions. But of course there are different types of polos for those different mentioned occasions. The one photographed above is considered a golf polo making it perfect for that end-of-summer, early fall golf outing. Style it with a pair of khaki shorts or pants (depending upon the temperature) and your outfit is up to par and ready to hit the course.
Polo Shirt: $51.75
Khakis: $79
Hat: $27.20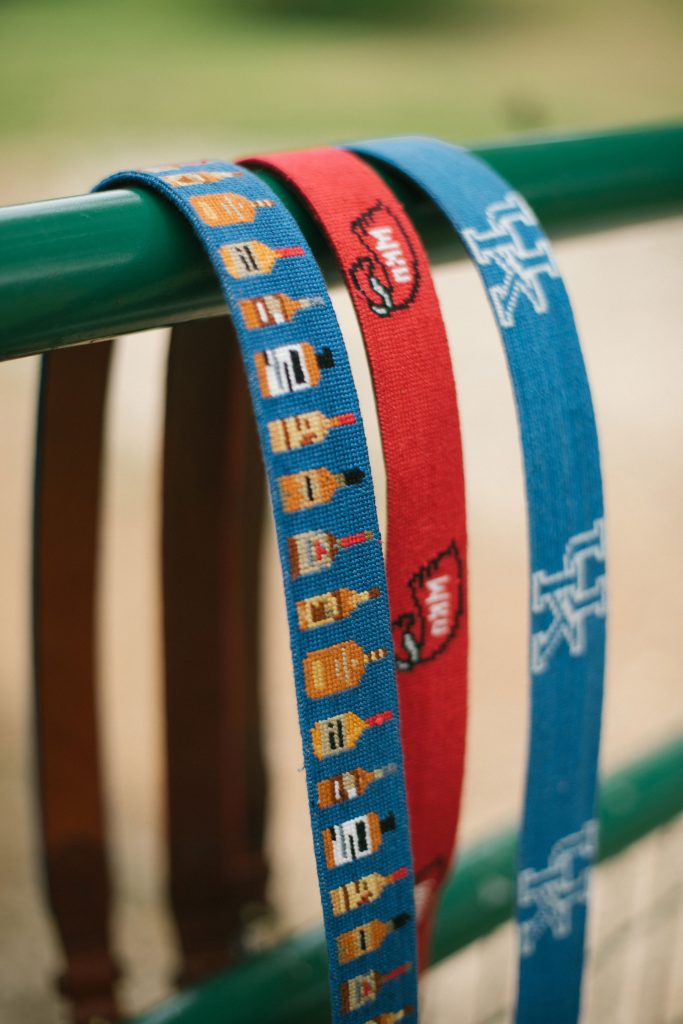 Christmas is only four months away. If you're a planner like I am, you've already started thinking of gifts for friends and family. And in the never-ending quest for the perfect present for that special guy in your life, I've got you covered. Needlepoint belts are a great gift idea and perfect accessory in any closet, because honestly, who hasn't needed a belt to hold up a pair of pants? With designs ranging from flags to sports logos, bourbon bottles to hobbies, the options are endless making it easy to find the perfectly personalized belt for that special someone.
Belts: $168