Wes Berry, a tenured Western Kentucky University English professor and director of graduate studies, and his wife Elisa, a part-time educator, master gardener and gourmet chef are environmentally-conscious, small-scale farmers by avocation who raise the majority of their produce and meat.
The couple lives in a 113-year-old farmhouse on 5.5 acres is in rural north Warren County. Wes, a native of the Barren County farming community Etoile, was taught the importance of dedication, loyalty, family ties and a lifelong reverence for nature by his parents and grandparents.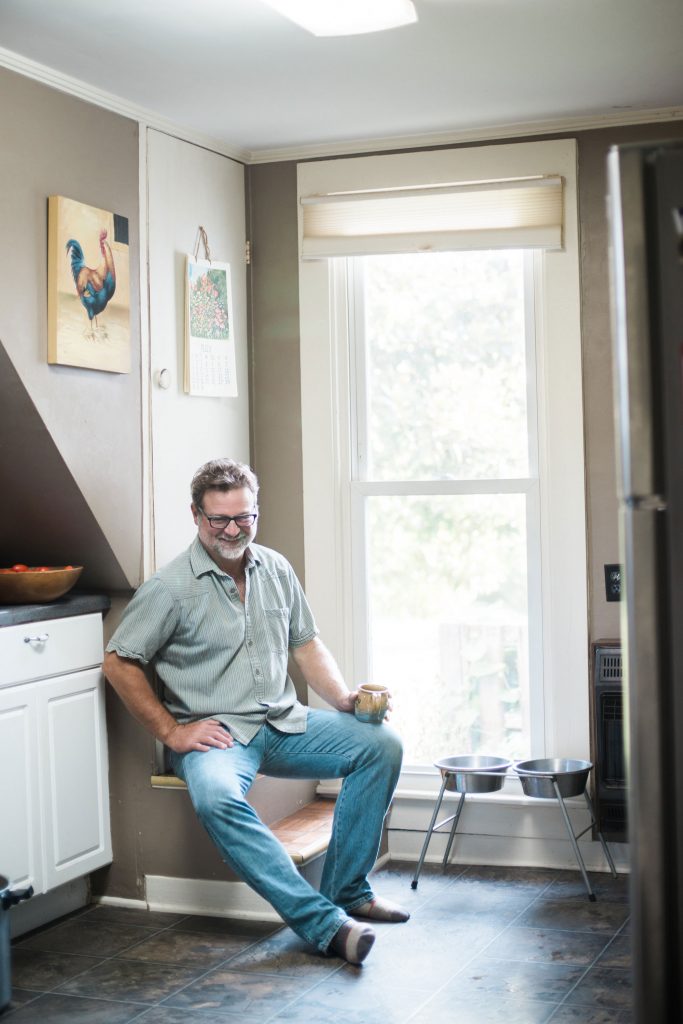 Elisa hails from Miami, Fla., and bolted for greener pastures as soon as she was able, learning, gardening and cooking in New Jersey before finding her Kentucky home. The couple has been inspired by the writings of Wendell Berry, Michael Pollan and Frances Moore Lappé.
"I'm a country boy," Wes said. "I grew up with a whole wide countryside to run around in with streams, rivers, deep woods, diverse plant and animal life. My grandfather stewarded a 213-acre hillside farm raising various animals and a big garden. The family came together to kill hogs on various occasions, and we benefited from the bountiful harvest and lots of wholesome, fresh food. I also worked on farms throughout my youth, cleaning out calf pens and hauling hay."
Many Kentuckians are leisure gardeners who take pride in raising a portion of their food and more are raising chickens. Hobbyists seem to be separated from practitioners of animal husbandry by the willingness to raise one's four-legged livestock for meat including the less pleasant aspects of humane, "no fear" slaughter, butchering and processing.
Wes and Elisa scoff at the pretentious terminology: "locavores," "slow food movement" or "urban homesteaders" to describe their efforts to produce a better source of food.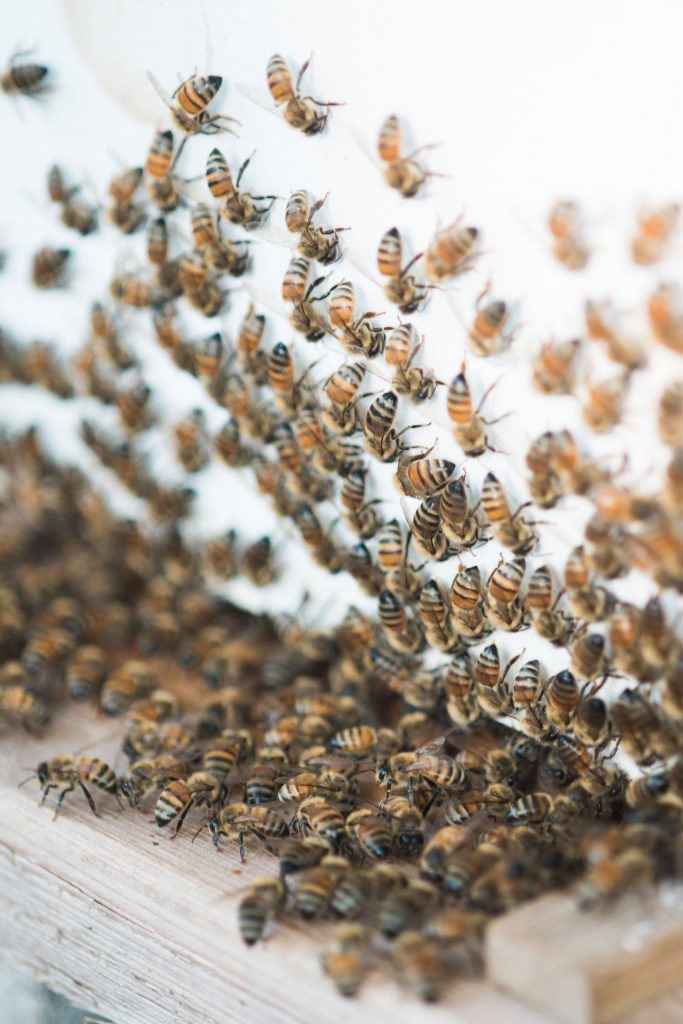 "We don't like calling ourselves "farmers" since that seems such a larger scale than what we do," Wes said. "This is a hobby that's turned into a lot of work with many rewards. We're motivated by a desire to eat healthy food that's not transported a long way. Every time I hear of a salmonella scare from produce I think, 'We don't have to worry about that!' Of course we do still buy fruits and veggies, so there's still risk. Wendell Berry inspired me, as he's inspired many, to begin this work. His essay "The Pleasures of Eating" and other agrarian essays where he talks about our ecological crisis—without calling it that fancy scientific term—and says, boiled down, that 'one thing people can do to help with the problem is eat close to home, grow your own food, buy from local markets.' The problems are so big; it's easy to feel exhausted and not hopeful. Becoming somewhat self-supportive won't change the world, but little personal decisions made daily make a difference when all added together. I try not to buy the asparagus shipped from South America that requires all that fossil fuel but I do buy coconut milk shipped from far away because I love Thai dishes. We're not all-or-nothing perfectionists."
Year-round, the couple organically grows and preserves large varieties of vegetables, herbs and fruit keeping themselves well-fed and the pantry and freezer well-stocked. Iberian-style dry cured and smoked hams hang in the smokehouse. Their crocks of sauerkraut ferment in the pantry alongside neat rows of pickles and jewel-toned preserves. The Berrys raise chickens, rabbits and goats for the eggs, milk and meat. Grilled rabbit may grace the dining table as often as lamb or a plump free-range hen. Elisa experiments with methods to turn goat milk into yogurt and cheeses.
In past seasons, they have kept ducks, turkeys, sheep and two pigs. The Berrys' animals are individually named and nurtured with good food, fresh water, ample space for natural outdoor exercise and are protected from predators by poultry and rabbit runs and a donkey that abhors coyotes. Household pets of assorted dogs and cats complete the menagerie.
So, how does an animal lover who brings home strays cope with killing the animals for meat?
"The short answer: Weep then eat," Elisa says. "Chickens and rabbits—even sheep—are not as difficult, and we had help with the pigs, but I am dreading slaughtering the goats and will probably leave home for the day when it happens. They have such distinct personalities and are so playful."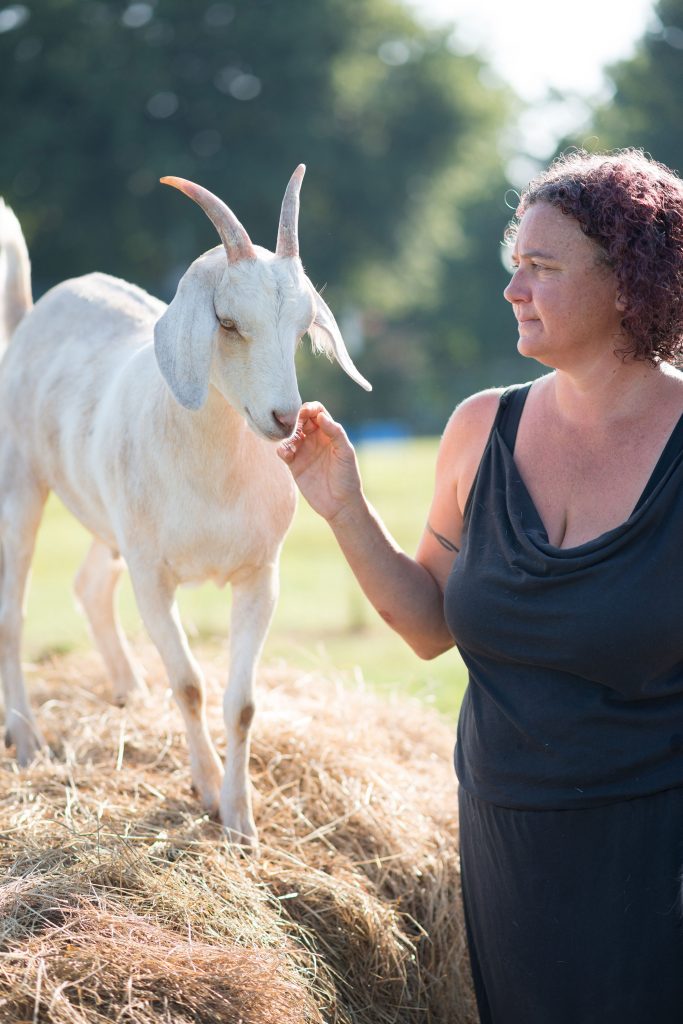 And, the couple shows no signs of slowing just yet.
"One new addition is mushrooms or at least the promise of them," Wes says. "We just drilled 3,100 holes in white oak logs and inoculated them with shiitake and oyster and lion's mane spores. The shiitakes and oysters should fruit in 10 to 12 months. The lion's mane might take three years. Anyway, I love edible fungus. Back in my undergrad years when taking courses in hotel and restaurant management I had to write a paper on a favorite food. I recall my title: "The Incredible Edible Fungi." I know that might surprise people who would expect I'd say BBQ.
Wes aka Professor Porkbelly or Professor Hungry wrote a mouthwatering essential barbecue primer and guide: The Kentucky Barbecue Book, guaranteed to get readers off the sofa in search of the lingering smell of wood smoke and a great meal. For four years, he drove the back roads and byways throughout the state in a quixotic quest to taste and document the varieties of barbecue cooked and served in 170 unique shacks, roadside stands, diners and restaurants
The couple applies the same enthusiastic blend of scholarship, hard work and humor to their farming and livestock rearing. They are Kentucky Humanities Speakers Bureau presenters. Wes presents "Adventures in Kentucky Barbecue," and the two jointly present "Adventures in Homesteading: Blunders, Wonders, & Abundant Cucumbers."
The possible downside for a busy life balancing teaching Kentucky and Southern literature, mentoring graduate students and balancing an all-consuming hobby is a lack of leisure time.
"We're never bored but we are never able to get away long enough to take vacations," Wes says.