Jackson's Orchard
1280 Slim Island Road, Bowling Green, KY | Open 8 a.m. to 6 p.m. Monday-Saturday
For more than 50 years, the Jackson family has provided fresh, local food and a place to make amazing memories with friends and family. This year-round working farm is open from mid-April to November. The orchard is well-known for its retail Apple Barn, an open-air shop that houses fresh produce, including apples, peaches, potatoes, strawberries, tomatoes and more, along with locally-made jams, preserves, dips, salsas, sauces and baked goods.
The orchard's playground is a popular spot among young visitors. There is a small fee to visit the playground which goes toward upkeep and safety of the play area.
No trip to Jackson's Orchard is complete without a trip to the concession stand, which typically opens around July 4. During the summer, choose from fried apple and peach pies, homemade peach and vanilla ice cream, apple cider slushies, peach apple and zucchini muffins, chocolate, caramel and peach sundaes and peach salsa.
The Orchard also hosts birthday parties and group outings.
Kentucky Down Under
3700 L and N Turnpike Rd, Horse Cave, KY | Open 9 a.m. to 6 p.m. seven days a week
Experience the wonder of Australia without ever leaving the state. In 1990, Bill Austin and his wife Judy, an Australia native, opened Kentucky Down Under, slowly adding peacocks, bison, kangaroos, wallabies, owls and more.
Visitors can choose from the Adventure Zoo, home to many unique animals such as bison, alligator, coatimundis, gray wolves, owls, fainting goats, donkeys, pythons, dingoes, cockatiels, parrots, lemurs, lorikeets, emus and more. The Adventure Zoo is also home to the Fudge Factory, Bird Garden, Land of Lories, Outback Walkabout, Woolshed, the Outback Cafe and Gem Mining.
Also on-site is the Mammoth Onyx Cave, one of the most beautiful and accessible caves in the U.S. The Cave was discovered in 1799 and opened to public tours in 1922. Visitors will marvel at the intricate onyx formations, stalactites, stalagmites and other formations created by water and time.
Falls of Rough Resort
57 Jennie Green Road, Falls of Rough, KY | Lafayette Golf Club open seven days a week
Just an hour north of Bowling Green, Falls of Rough Resort is ideal for a weekend getaway. The Resort offers beautiful and unique lodging options, including rooms in the Bed and Breakfast and riverfront cabins.
Also on the property is Lafayette Golf Club, which covers 250 acres alongside lakes and rivers on the historic property. Opened in May 1997, the course offers superior golf for all levels of play. Five tees on each hole vary the course from 4,200 to 6,900 yards with the layout design incorporating both links and wooded styles. Lush Bermuda fairways and bentgrass greens are surrounded by Kentucky bluegrass rough.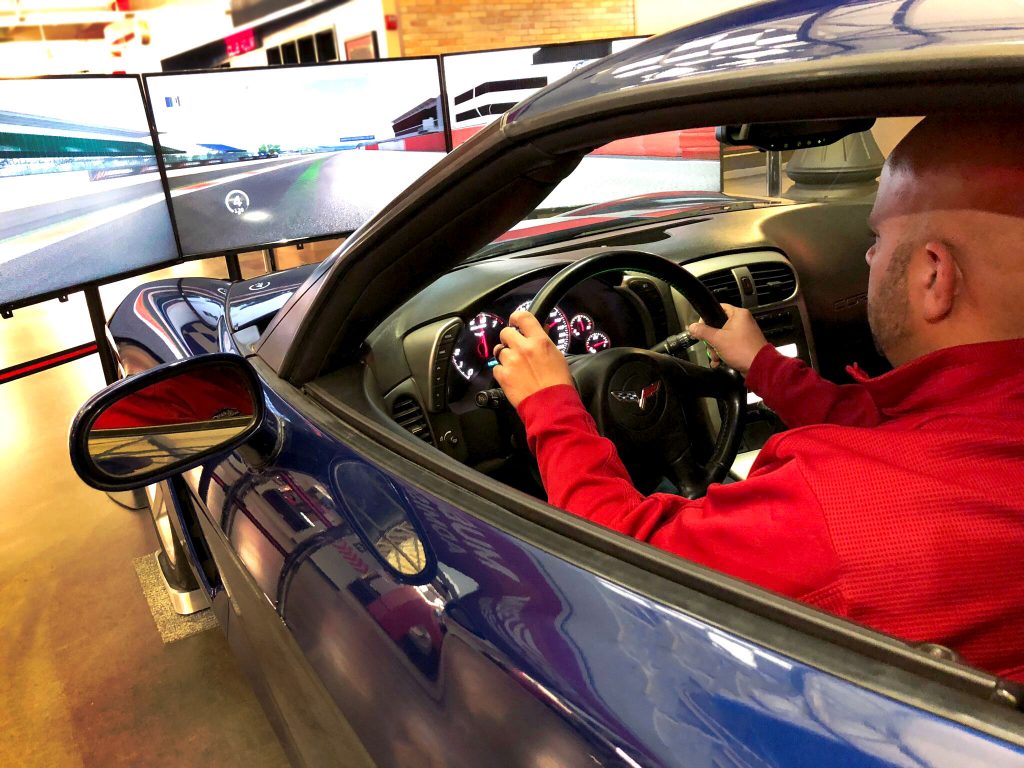 National Corvette Museum
350 Corvette Drive, Bowling Green, KY | Open 8 a.m. to 5 p.m. seven days a week
Bowling Green is the only place in the world where Corvettes are made. Experience the thrill of America's sports car at the National Corvette Museum, conveniently located off Interstate 65. Apart from the tour, visitors can get behind the wheel of a C6 Corvette and pilot it around a virtual racetrack with the Corvette Simulator, guests may also go on guided tours at no additional cost.
During the summer, guests may take a three-mile loop in a 1966 Rally Red Convertible 327, 1979 Corvette Red Coupe or 2003 50th Anniversary Convertible for an additional $20.
When planning your trip, most visitors allow one to two hours for their visit to the Museum. Of course, Corvette car buffs may want to plan on spending a bit more time.
For the truly adventurous, the NCM Motorsports Park, located one mile from the Museum, offers the chance to get behind the wheel of a Corvette, Camaro or Go-Kart.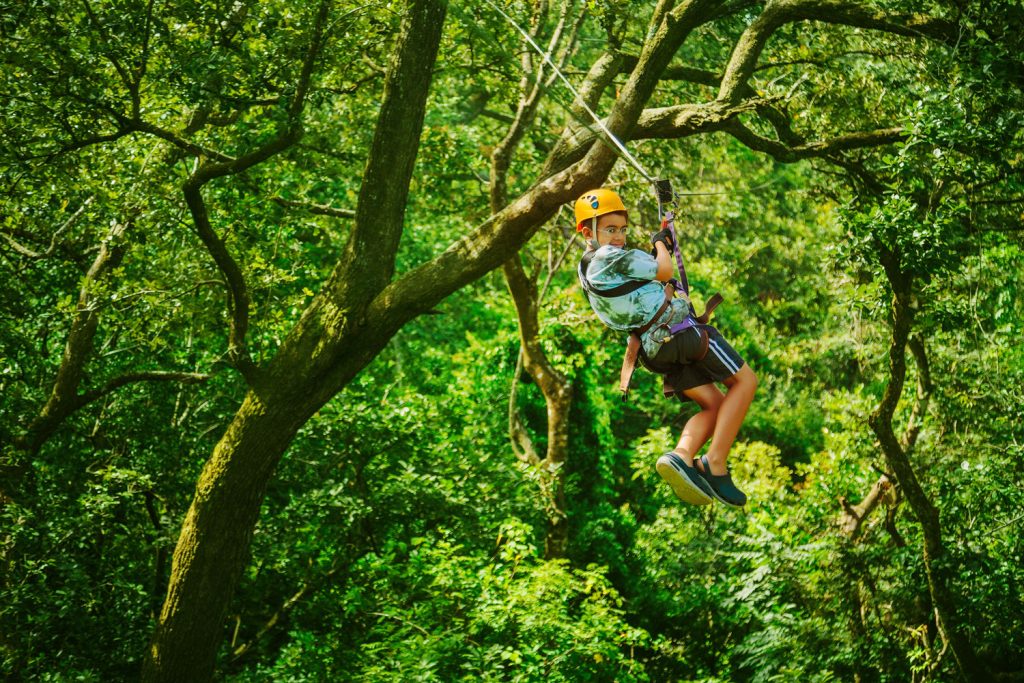 Lost River Cave
2818 Nashville Road, Bowling Green, KY | Visitor Center and Gift Shop open 8:30 a.m. to 6:30 p.m. seven days a week. Cave Boat tours start at the top of each hour from 9 a.m. to 5 p.m. seven days a week.
Explore Bowling Green's very own natural wonder at Lost River Cave.
The Cave Boat Tour begins with a leisurely stroll in the valley as your guide shares the tale of the blue hole and disappearing Civil War soldiers. Once you've reached the entrance to the cave, you'll board Kentucky's only underground boat tour, where you'll glide under the famous wishing rock and touch the cool limestone ceiling before the passage opens into a cathedral-like cavern.
After your tour, hike through the peaceful trails lined with trees, water holes and rock formations.
Lost River Cave recently opened its Flying Squirrel Zipline, where you're able to fly through the treetops and zip over the Valley's largest blue hole.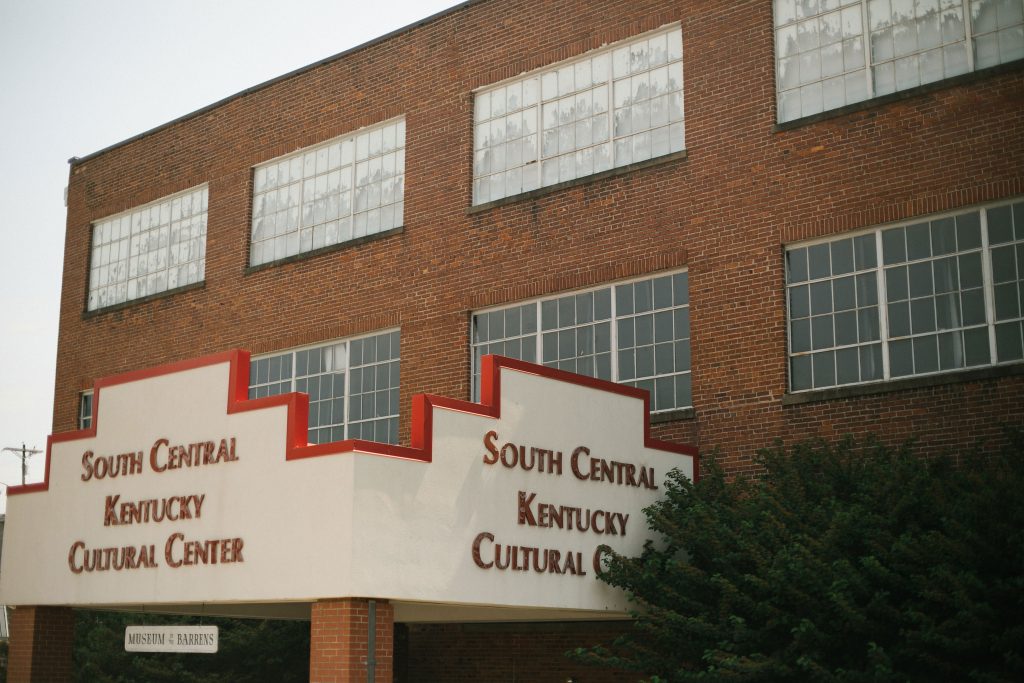 South Central Kentucky Cultural Center
200 West Water St., Glasgow, KY | Open 9 a.m. to 4 p.m. Monday-Friday and 10 a.m. to 3 p.m. Saturday
Step into the past in this amazing museum packed with two floors of local history exhibits housed in the 1929 Kentucky Pants Factory building. Exhibits focus on the history of the five-county region known as the Barrens, including Barren, Metcalfe, Monroe, Hart and Allen counties.
The first floor depicts early settlement with a Native American rock shelter, a smoke house and a cabin. For young visitors, the Kids Corner is an area where children can explore a simulated pioneer cabin setting. The 1910 REO Roadster and the Spirit of the Barrens plane that hangs from the ceiling in the lobby intrigue visitors of all ages.
The second floor begins with an extensive military exhibit with artifacts from the Civil War forward. Continue to see life depicted in the Victorian era, a one-room school, a kitchen from the 1940s, a turn-of-the-century town square and a general store.
Visit the Mary Bridges Jones Genealogy Library to peruse historical documents, newspaper clippings and more, located on the first floor behind the painted tile map of Kentucky. The Art and Antiques Gallery located in the adjacent building is also part of the South Central Kentucky Cultural Center and sells local art and antiques to help support the museum.
Admission is free.
Conundrum Workshop
1901 Russellville Road, Bowling Green, KY | Reservations are recommended. Walk-ins welcome but availability cannot be guaranteed.​
Take a break from the heat and put your mind to work! Conundrum Workshop offers escape games where a team or group of people is locked in a themed room with only one hour to escape. The team must work together to find hidden objects, clues, codes, riddles and puzzles to solve challenges that reveal keys or combinations to various locks—all within the room. A staff member monitors the entire game and sometimes offers a clue if a team is having trouble moving forward.
Choose from themes such as Bomb Squad, Mad Hatter's Tea Party, Bank Robbery and Jail Break Haunting.
It's perfect for date nights, groups of friends, team building or just getting the family out of the house for the evening.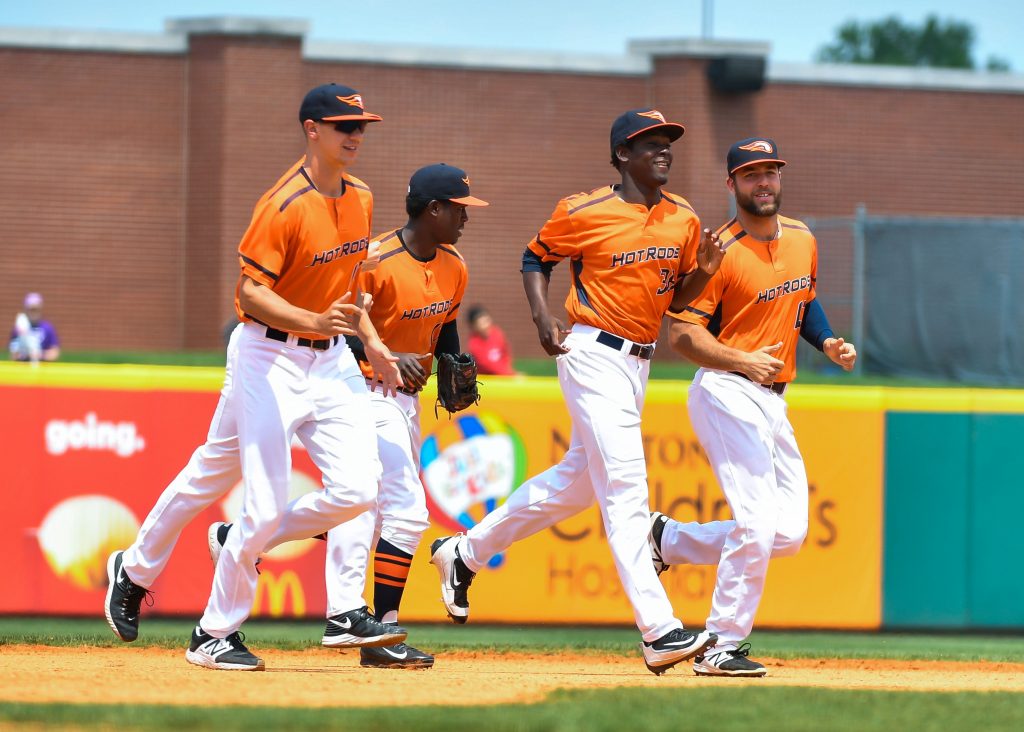 Bowling Green Hot Rods
300 E. Eighth Ave, Bowling Green, KY | For schedules and tickets, visit www.milb.com/bowling-green.
There is no greater family night in Bowling Green than a trip to Bowling Green Ballpark to watch the Bowling Green Hot Rods, Class A affiliate of the Tampa Bay Rays.
The Hot Rods hit the scene in 2008 and have been a go-to family destination every since, with themed nights such as Hall of Fame Night, Bootlegger Night, Pink Out the Park, What Should've Been Night, 2 MILLIONTH FAN Night, Mini Night, Margaritaville Night, Local Matters Night, What We Were Night: Tribute to the Catfish and Septembeer.