Historic buildings, a quintessential downtown sprinkled with boutiques and restaurants, and enough bourbon to fill every mint julep glass on Derby Day await visitors to Bardstown, Ky. This quaint town is the idyllic weekend getaway for family and friends, and for every budget. Voted Most Beautiful Small Town in America by USA Today, the sun shines bright on Bardstown and those who visit.
Friday
4 p.m. – Barrel Case
The only way to begin a vacation in Bardstown is with what makes it famous: bourbon. The Bourbon Heritage Center, part of Heaven Hill Distillery, provides a warm and welcoming spirit, both of the bourbon and small town variety. Barton 1792 Distillery offers free tours complete with the history of bourbon and a tasting of their own whiskeys. Walk through the distillery and a traditional rickhouse to learn how bourbon is made, stored and, most importantly, enjoyed.
6 p.m. – All Aboard!
For dinner with a view, make reservations to board the My Old Kentucky Home Dinner Train. Since 1988, the Dinner Train has chugged through the beautiful landscape that only Kentucky can provide. Enjoy a delicious meal in a 1940s dining car as the sights of the Kentucky countryside pass by.
10 p.m. – Night Life
3rd Street Tap House is the place to be in Bardstown. With an assortment of craft beers on tap and an excellent selection of bourbon at the ready, the night can't go wrong. Experienced bartenders and a warm and laid-back atmosphere make 3rd Street Tap House a go-to for live music and a nightcap.
Saturday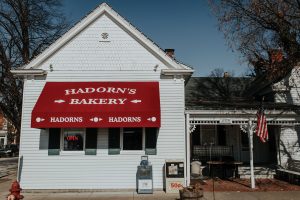 9 a.m. – Sweet Tooth
A local favorite, Hadorn's Bakery provides customers with fresh-baked pastries and a cozy atmosphere. With over 80 years in the pastry game, the employees of Hadorn's Bakery bake tradition as well as love into every doughnut and Danish. Just a hop and skip from downtown, it's the perfect spot to snag breakfast before exploring the hub of Bardstown.
10 a.m. – Down on Main Street
Right out of a Norman Rockwell painting, downtown Bardstown is full of unique locally-owned businesses, all with character and a story to tell.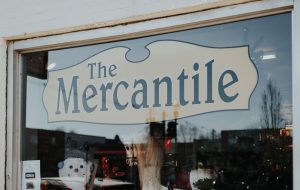 Stop in The Mercantile Store for one-of-a-kind pieces, from jewelry to art made from bourbon barrels. At Mary's has something for everyone and features beautiful displays throughout the shop. If you haven't had your bourbon fill yet, duck into the Kentucky Bourbon Marketplace for bourbon apparel, gourmet foods, candies, cakes, barware, jewelry and more. For art lovers, enjoy the Bardstown Art Gallery, which features artwork by area artists.
1 p.m. – Grab a Bite
While still in the downtown area, pop in to Kresso's for lunch, a popular family-owned European restaurant. Offering American fare in addition to European dishes, there is something for every taste bud. Housed in the historic Arco Theater and with ornate décor, Kresso's offers a special dining experience for its customers.
3 p.m. – The Sun Shines Bright
No trip to Bardstown is complete without a visit to My Old Kentucky Home State Park. Tours through the home are available, complete with a hoop-skirted or tailcoat-suited guide. Roam about the grounds, being sure to admire the gorgeous rotunda with its brick-laid floor, stop by the memorial statue of Stephen Foster, the man who gave Kentucky its state song, and spend the rest of day humming "Camptown Races."
5 p.m. – Wine About It
Bourbon isn't for everyone, and Bardstown has not forgot about its wine lovers. Visit McIntyre's Winery for a tour and a tasting of homemade wines, whose berries are grown in Kentucky and picked by hand. Specializing in blackberry and blueberry wines, McIntyre's offers sweet and dry wines.
7 p.m. – That Outlaw Jesse James
Legend says Jesse James shot bullet holes into the walls of The Old Talbott Tavern … but certainly not because he was dissatisfied with the service. Dining at The Old Talbott Tavern is an experience dating back to 1779 when it got its beginnings as a stagecoach shop. Enjoy a rich meal while being immersed in history, and maybe even see the ghost of Mr. Jesse James himself.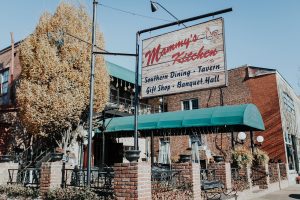 10 p.m. – Small Town Saturday Night
Enjoy after-dinner drinks at The Old Talbott Tavern, or just cross the street to Mammy's Kitchen. Offering live music, outdoor patio seating and Southern hospitality, the bar is structured to feel like stables. And, with a fine selection of bourbon and hand-crafted cocktails, folks may just line up at the trough for a drink.
Sunday
9 a.m. – Brunch Time
An all-you-can-eat buffet becomes a personal challenge when visiting Stephen Foster Restaurant. Spend the morning enjoying homestyle cooking. Can't decide between breakfast and lunch? There's no need; they offer breakfast and lunch options, as well as out-of-this-world pecan pie — acceptable to eat any time of day.
Other Attractions
For those wanting to stretch their legs outside of Bardstown, consider Nettie Jarvis Antiques and Hometown Pizza in Bloomfield, located just 13 miles away. For peace in nature, visit Bernheim Forest on the outskirts of town and walk out onto the Canopy Tree Walk, which stands 75 feet above the forest floor. There are many distilleries just outside of Bardstown that offer tours as well, including Maker's Mark and Four Roses.
Lodging
Bardstown offers a number of chain hotels as well as locally-owned bed and breakfasts. For the adventurous type, check in to the Jailers Inn located downtown. Guests may stay in a typical bed and breakfast style room or for the truly adventurous: a jail cell. All rooms, including the jail cell, have WiFi, a private bath and come with a complimentary breakfast.
For those not interested in spending a night in the slammer, consider the General Nelson Inn. Campsites are available at My Old Kentucky Home State Park Campground.