Sometimes the best adventures happen close to home, and it's easy to overlook the amazing escapades you can have in your own backyard. 
Since Bowling Green Living is celebrating the local love, we thought it would be fun to build an itinerary for a Bowling Green staycation. Hopefully, we'll inspire you to visit some spots you've not been to before, or help you make new memories at some classic BGKY attractions.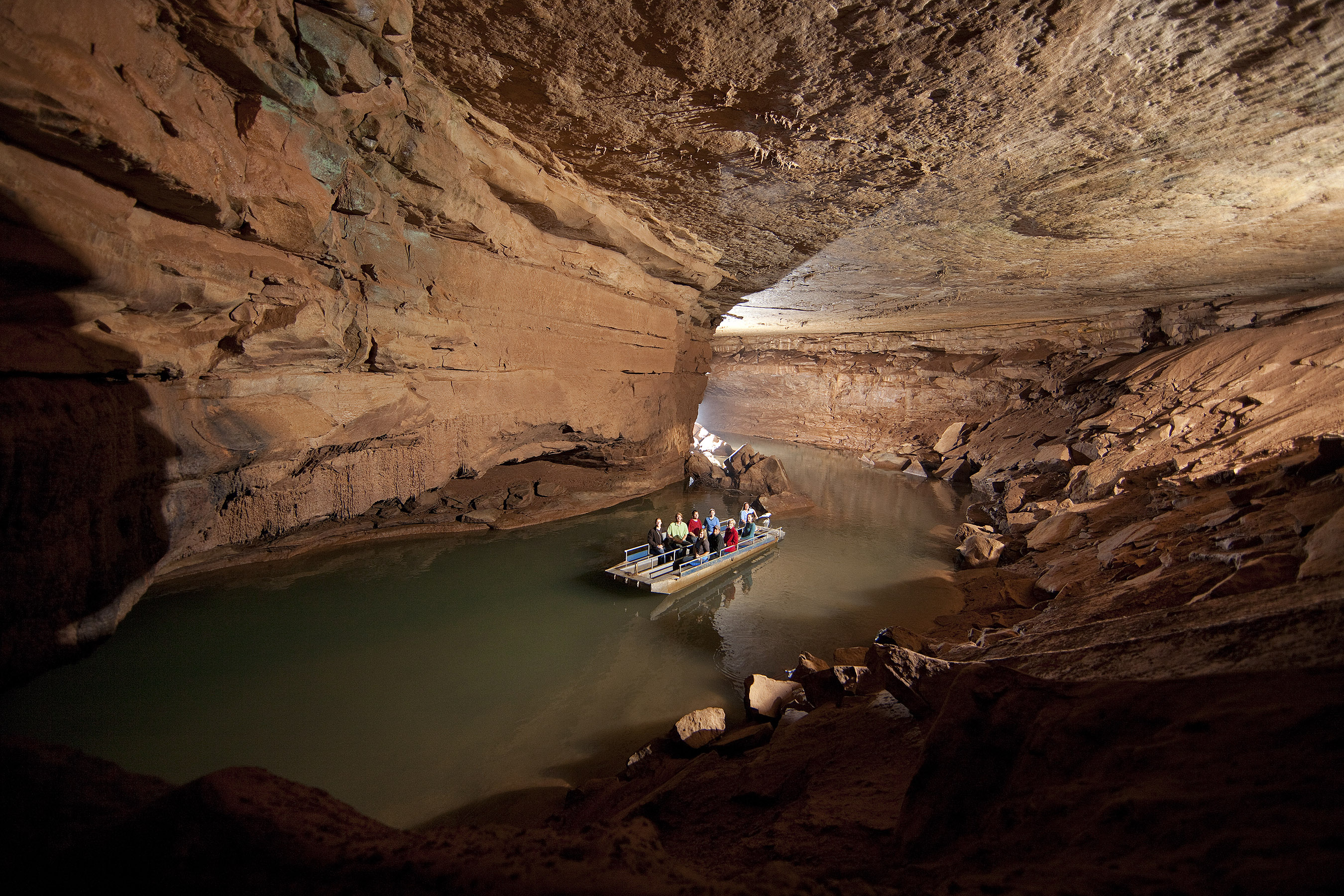 Friday 
Start your staycation at the Kentucky Museum, on campus at Western Kentucky University, where you can learn about the history of Kentucky and so much more. Admission is free thanks to a grant from the Carpenter Foundation. 
One of our favorite exhibits is "Recommended by Duncan Hines," which celebrates the Bowling Green native and man behind the cake mix. 
All of that learning — especially about our favorite foodie, Hines — will have you ready to grab lunch. Lost River Pizza and Home Café are two family-friendly spots with amazing grub… and are on the way to another wonderful attraction, Lost River Cave. 
Spend the afternoon enjoying nature at Lost River Cave. The Nature Explore Outdoor Classroom, walking trails, and butterfly habitat (open from late-May to late-September) are all free. If it's in your budget, though, book a cave boat tour and zipline experience. Not only will you have a wonderful adventure, you'll also be supporting this nonprofit attraction's mission to "educate and enrich lives through connections with nature." 
Book your tours in advance to ensure your spot. You'll learn about both the history and geology of the Lost River area on its famous cave boat tour. After you've explored the lowest spot for a 50-mile radius in the Lost River Valley, soar high above it on Lost River Cave's new ziplines. 
Older children and adults will love the Flying Squirrel Zipline that gives you a birds-eye view of one of Lost River Cave's blue holes and the beautiful foliage of the Lost River Valley. Kids ages 3-10 who weigh less than 70 pounds can do the Lightning Bug Zipline, which is a little closer to the ground, but just as much fun. 
All of this exploration should have you ready for dinner, so head over to Chaney's Dairy Barn. Though it's famous for its ice cream — USA Today even named it the best in Kentucky — Chaney's also features a wonderful grill with great burgers, chicken nuggets, sandwiches and more. 
Kids love Chaney's playground almost as much as they love its ice cream! For a nominal fee, Chaney's offers self-guided farm tours and a jumping pillow. You might also want to plan your staycation around Chaney's free Ice Cream & a Moovie series, which started the weekend of May 24-25 and is held every other Friday and Saturday until September.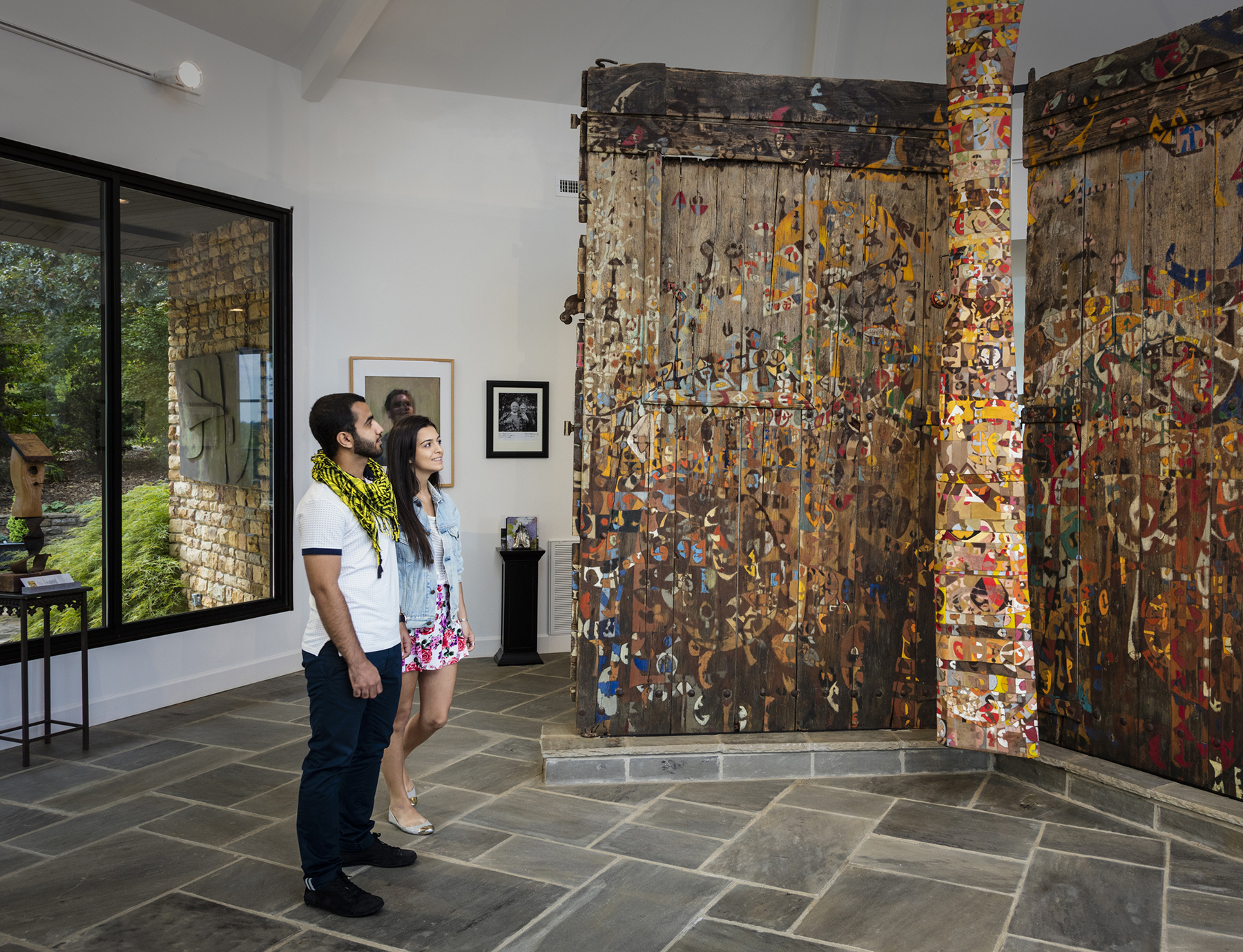 Saturday 
Start your morning with breakfast or brunch. Boyce General Store, home to the Pie Queen and her famous Saturday Cinnamon Rolls, as well Micki's on Main and Home Café all have wonderful breakfast and brunch offerings. 
After you're fueled up, it's "all aboard" at the Historic RailPark & Train Museum. Start with a tour of the museum's restored cars, which include an E8A Diesel Locomotive, a 1911 L&N Presidential Office Car, a 1949 Pullman Dining Car, a 1953 Luxury Pullman Sleeper, and a 1921 Post Office Car. Also on display are a rare Jim Crow Segregation Car, a WWII Hospital Car, and a Chessie Class Caboose. 
Plan ahead and schedule an Escape Game on a Train — an interactive experience that is part brain teaser and part immersive theater. Then you can explore the historic L&N Depot, a train station built in 1925 that houses the train museum, including one of the region's largest model railroad displays. 
The RailPark is in the midst of its "Save the Depot" fundraising campaign, so you might purchase one of its vintage-style posters as a souvenir! 
Next, if you want some more outdoor exploration, head over to the Baker Arboretum and Downing Museum. This hidden gem offers breathtaking views as it overlooks the rolling hills of western Kentucky. See beautiful foliage as you relax in nature — and then visit the adjacent Downing Museum. 
The Downing Museum houses a phenomenal collection of pieces by Horse Cave native, Joe Downing (and brother of former WKU president Dero Downing). Joe Downing had a studio in Menerbes, France, where his canvases included leather, linen, wooden doors, and found objects. The museum also highlights regional artists. 
Fun lunch options include Mariah's, Rafferty's, Double Dogs, Saladworks, Roosters, Pub by Novo, and Cambridge Market. These gems offer an affordable, delicious meal that the entire family will enjoy. 
In the afternoon, visit Riverview at Hobson Grove, Bowling Green's only historic home available for tours. Though it wasn't completed until 1872, Riverview has a rich Civil War history you can learn about. See how a prosperous family lived in Victorian-era Kentucky, and then hear the story of how area residents saved the home from demolition in the 20th century. 
Once you've toured the home, explore its beautiful grounds — and then perhaps take in a round of disc golf at the adjacent Hobson Grove Park. 
If you and your family are looking for a Saturday that's a bit more action packed, then Beech Bend Amusement Park & Splash Lagoon is the perfect spot. Ride the award-winning Kentucky Rumbler, see amazing views before feeling weightless on Zero G, and twist around on the swinging pendulum of The Vortex. 
Cool down at the adjacent Splash Lagoon, featuring the Cyclone Saucers water slides and a wave pool. If you want to slow down, enjoy the Lazy River. Even your smallest family members will enjoy a trip to Splash Lagoon. New in 2019 are cabana and canopy rentals — but you need to make those reservations in advance! 
Spend your Saturday evening in downtown Bowling Green, where your wonderful dining options include 440 Main, The Bluegrass at the Kentucky Grand Hotel, Gerard's 1907 Tavern, Steamer Southern Seafood Kitchen, The Bistro, Mellow Mushroom, White Squirrel Brewery, and 6-4-3. 
You might also plan your staycation around a Bowling Green Hot Rods game or one of the Downtown Redevelopment Authority's Saturday night Concerts in the Park. 
The Hot Rods are the reigning Midwest League champions. The Bowling Green Ballpark received a face lift in the offseason, including a new turf and video board — one of the largest in minor league baseball. 
This Single-A affiliate of the Tampa Bay Rays also offers a wonderful variety of promo nights, including Faith & Family, Harry Potter, and Princess & Pirate. Kids will love Axle's Adventureland, Jimmy John's Speed Pitch, and the Graves Gilbert Carousel. 
Sunday 
Wind down your weekend with a delicious breakfast at Wild Eggs or Corner Bakery. Then race into the home stretch of your staycation with a trip to the National Corvette Museum and its nearby Motorsports Park. 
The National Corvette Museum recently renovated its entrance and Gateway areas, and the refreshed Gateway exhibit features a new design to better tell the story of how Corvette was created and the cars that influenced its design, according to a Corvette Museum press release. 
Children will love the KidZone, where they can design, build, and test their automobiles. They can also play on the State Farm Safe Driver Street and Pat's Corvette Super Service Center. 
A visit to the Corvette Museum isn't complete until you've visited the exhibit dedicated to the infamous 2014 sinkhole that opened beneath the museum's iconic Skydome and swallowed eight Corvettes (which are back on display). 
For additional fees, you can also get a ride in a Corvette or drive the museum's Corvette racing simulator. 
After you've toured the museum, the fun moves outside. Take the kids to the NCM's Motorsports Park where they can visit the Kartplex to race go-karts. Junior karts are available for kids who are at least 48-inches tall, and a two-seater kart is available for parents/guardians who want to drive their child who is at least 42-inches tall. 
The Motorsports Park also offers touring laps and Corvette riding and driving experiences, and those should be booked in advance. 
Grab lunch or dinner at Montana Grille or Shogun Bistro as a final staycation treat. Then you might want to head over to Aviation Heritage Park to see military aircraft on display that have ties to area residents. AHP is also in the middle of a fundraiser to build a museum at the park. 
Bookmark VisitBGKY.com or download the Visit Bowling Green app to stay in the loop on all things Bowling Green while you're on the go. From an events calendar, to ideas for driving tours, to detailed information about attractions, restaurants, shops, and lodging, you'll find it on the website or app. You can also follow along on Facebook, Twitter, Instagram, and Pinterest: @ VisitBGKY. 
Stop by the Visitor's Center, 352 Three Springs Road, for brochures and to browse the gift shop, or call 270-782-0800 for information. 
Bowling Green is geared for fun — whether you're a long-time resident or a first-time visitor, you'll have a fantastic time as you explore our fabulous community!