Indianapolis, Ind., might have risen to fame for its fast cars and professional sports teams, but it's also gaining some serious notoriety for its flourishing culinary and brewery scene (including several James Beard nods). Forbes recently called out Indy as "America's Most Underrated City," while Travel + Leisure named the city "One of America's Favorite Places." Pack your bags and head a few hours up I-65 to see for yourself all this Indiana city has to offer.
Friday
5 p.m. 
Pop into town and make a beeline to Newfields. For the first time in its storied history, the Indianapolis Museum of Art named its entire campus, unifying all of its elements into the brand: Newfields, one of the top 10 largest art museums in the country and home to the iconic Robert Indiana LOVE sculpture. Outside, check out the beer garden, greenhouse and the Fairbanks Art and Nature Park, which features all sorts of life-size, quirky art installments, including Funky Bones, featured in John Green's The Fault in our Stars.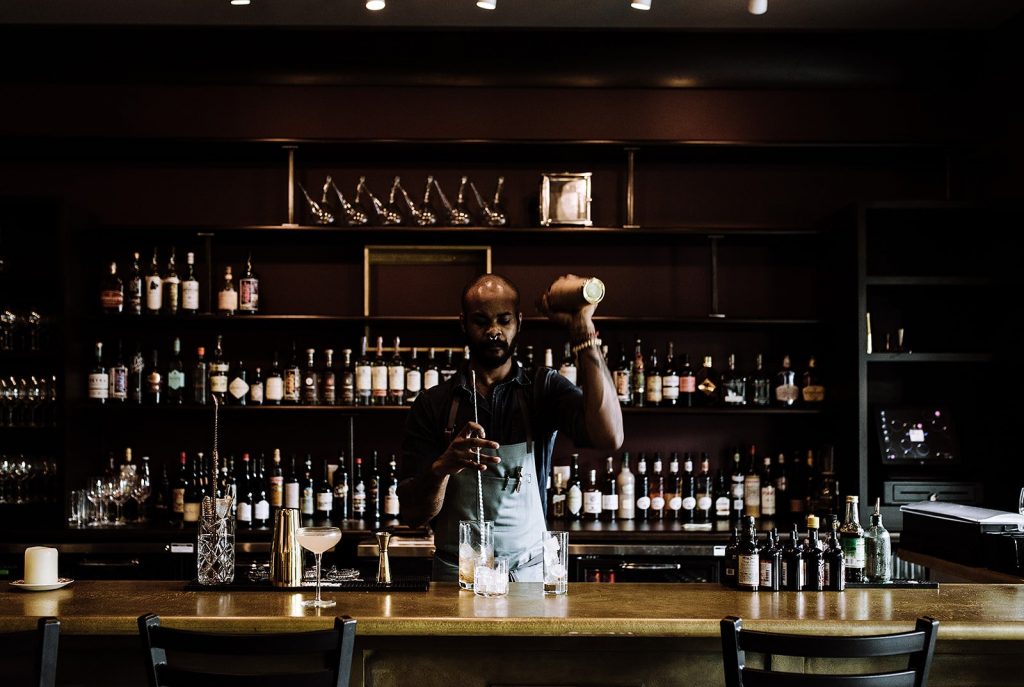 7 p.m. 
For dinner and drinks, you'll want to make reservations at Beholder, a dinner-only spot that joined the scene this summer boasting modern American shareable plates. Chef Jonathan Brooks was featured on the cover of Food & Wine as a best new chef and is a two-time James Beard semifinalist. Housed in a former garage, the restaurant is sleek, donning light green walls, a designated champagne table and an open kitchen.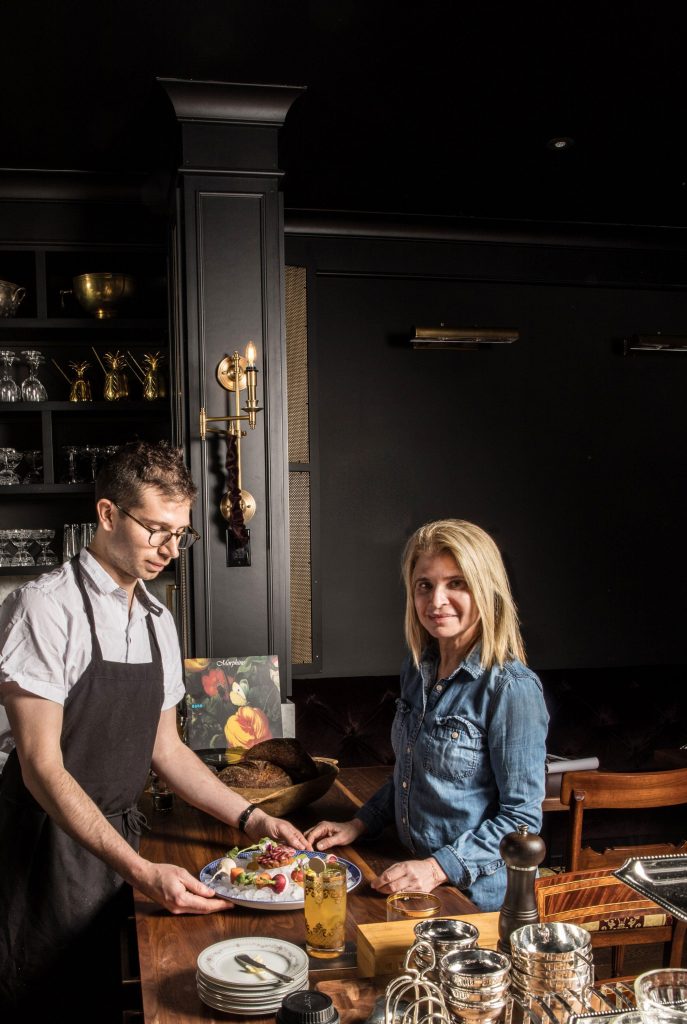 10 p.m. 
Time for a nightcap? You'll want to hit up Bar One Fourteen, a swanky, New York-style microbar by local restaurateur Martha Hoover. The space is dimly lit with a 16-seat listening area with tons of records to choose from. If you're in the mood for something a little more dive-y, try the Slippery Noodle Inn, the oldest bar in Indiana serving up live music, food and beverages seven days a week. Gangster John Dillinger's bullet holes are still in the walls of this former brothel.
Saturday
9 a.m. 
Start your morning with a trip to Kaffeine Coffee Co., a hip new spot just off Massachusetts Avenue—one of Indy's top cultural districts. Choose a drink made from locally-sourced beans, along with a variety of pastries, muffins and macarons.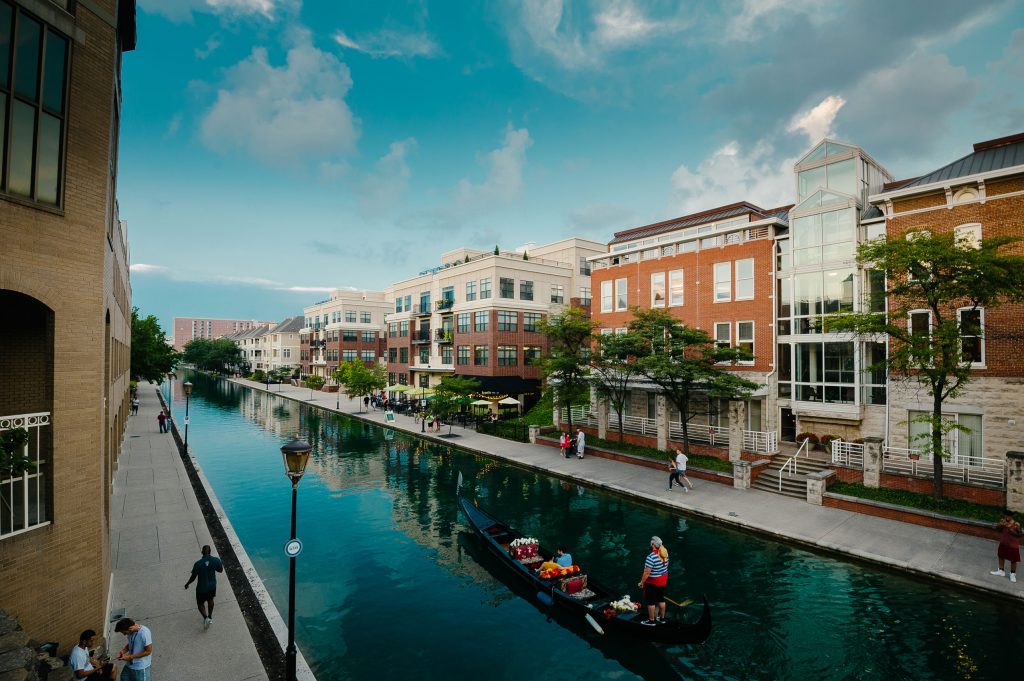 10 a.m. 
You could spend an entire day or more at White River State Park, a 250-acre urban greenspace that is home to the Central Canal packed with Italian-imported gondolas, paddleboats and kayaks during the warmer months. Hop into the seven family-friendly museums that create a border around the park, including the Indianapolis Zoo, Eiteljorg Museum, Indiana State Museum, Victory Field (home of the AAA Indianapolis Indians baseball team), a concert venue and more.
1 p.m. 
After wandering museums and parks all morning, satisfy your appetite at Public Greens, another Hoover creation and Indy's first nonprofit restaurant. Hoover has received several James Beard nods and continues to add to her portfolio, which started as a simple brunch spot north of downtown: Café Patachou. Public Greens, located in Indy's Broad Ripple neighborhood where David Letterman grew up, serves more than 850 meals a week to the city's less fortunate youth, with much of their food sourced from their microgarden right outside the restaurant.
3 p.m. 
If you have kiddos in tow, check out the new $38 million indoor/outdoor Sports Legends Experience at The Children's Museum of Indianapolis, the world's largest children's museum. The new experience is designed to get families moving and joins other fan-favorite exhibits such as Dinosphere, Beyond Spaceship Earth and Take Me There: China. Or, if you just want to get out and about, try the Indianapolis Cultural Trail. Indy's eight-mile urban trail was constructed in 2013 when the city removed one lane of vehicular traffic to connect all six downtown cultural districts. New Yorks's Project for Public Spaces called this "the biggest and boldest step by any American city." And it sure paid off. Millions of dollars of public art and greenspace also flank the trail throughout.
5 p.m. 
For all you beer-o-philes, Sun King Brewery rolled out their first kegs in 2009, making it the first full-scale production brewery in Indy since Indianapolis Brewing Co. closed in 1948. Now the second largest beer brewer in Indiana, Sun King unofficially began the craft beer movement in Indy.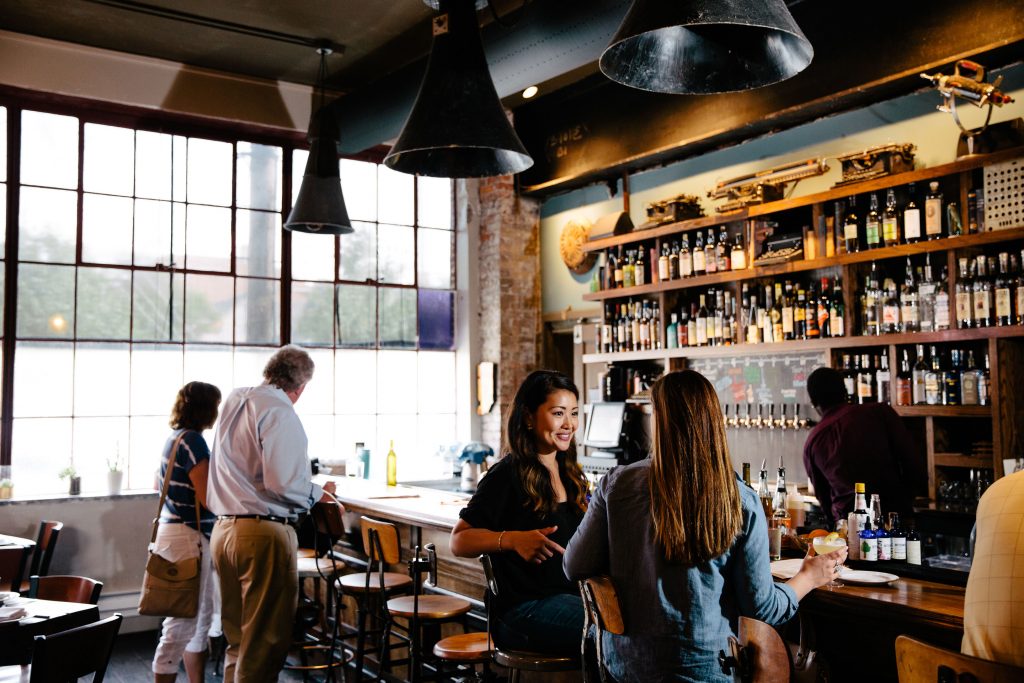 7 p.m. 
Dinner options abound in Indy! For a trendy spot, slide into Bluebeard, named after a Kurt Vonnegut novel—Kurt's an Indy native—which trickles into the restaurant's library-like design and theme. Local celeb and self-proclaimed foodie, Andrew Luck deemed this his favorite restaurant. And since the bills are presented in old library books, he is known to sign page 12 (his number as quarterback for the Indianapolis Colts) of every book. Craving steak and potatoes for your Saturday night out? St. Elmo Steak House has deep roots in the city. In fact, the Travel Channel claims the restaurant's spicy shrimp cocktail as 'the world's spiciest dish."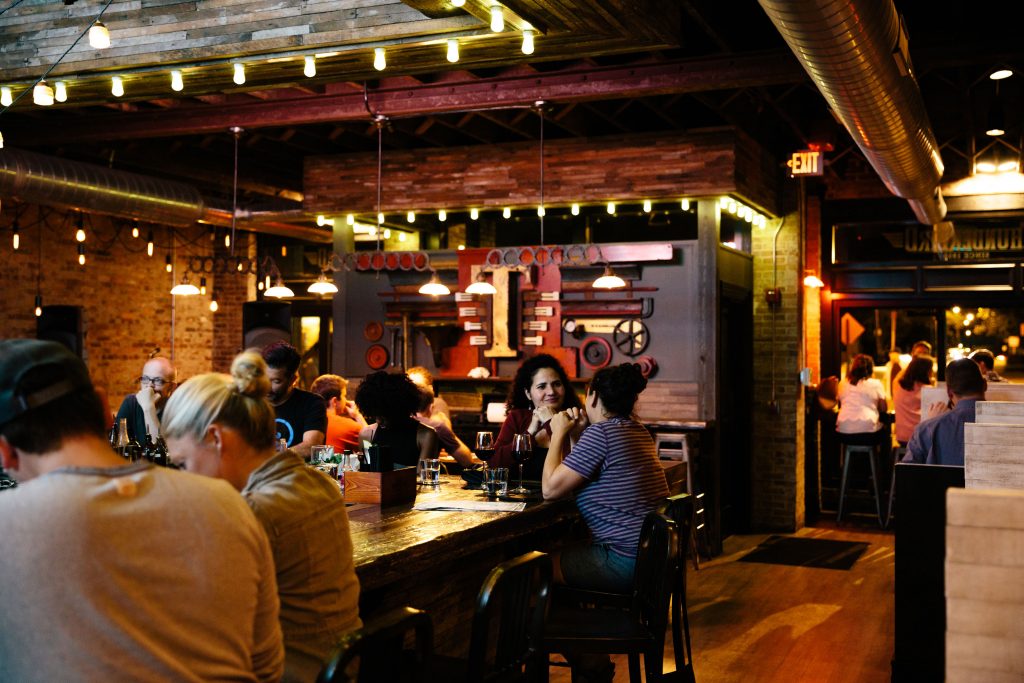 10 p.m. 
Whether you want to bar hop or just sample a cocktail before calling it a night, Indy's the place to be. Livery is one of Indy's newer restaurants tucked along the bustling Massachusetts Avenue corridor with Spanish-American-style snacks and a rooftop bar. Hotel Tango is the city's first distillery tasting room with a cozy, lodge-like setting and stiff cocktails all distilled on-grounds. Founded by a disabled marine veteran, each Hotel Tango spirit derives its prefix from the phonetic alphabet such as Victor Vodka, Golf Gin and so on. Or try, Thunderbird, a Fountain Square watering hole featuring Southern classics and craft cocktails in a rustic environment.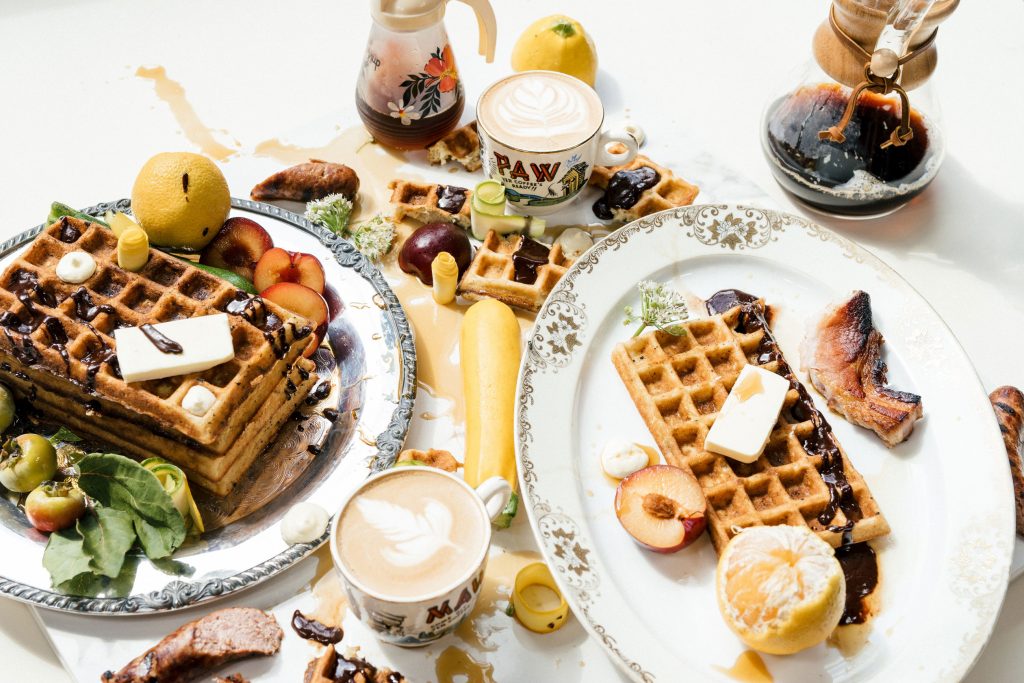 Sunday
10 a.m. 
For brunch, run, don't walk, to Chef Brooks' Milktooth—located in an old downtown car care garage with beautiful natural light. This breakfast/brunch-only spot located in the Fletcher Place neighborhood is one of Indy's most sought-after place to be after having been named by Conde Nast Traveler as one of the world's best restaurants.
Stay
Families can stay in an original train car room on its original tracks inside what was the world's first ever Union Station where Thomas Edison once worked or—coming this fall—sleep in a luxury shipping container on the outskirts of one of America's largest urban parks: Eagle Creek.