As I cruised over Eggner's Ferry Bridge suspended high above the bright blue waters of Kentucky Lake, I recalled my summer camp experience at Land Between the Lakes, the loud bunk rooms, the trust falls and the swim races from the dock. Twenty minutes later I pull through the gates of Bear Creek Camp and was being graciously greeted by Kristin Johnson, interim Outdoor Experience Manager for Girl Scouts of Kentuckiana.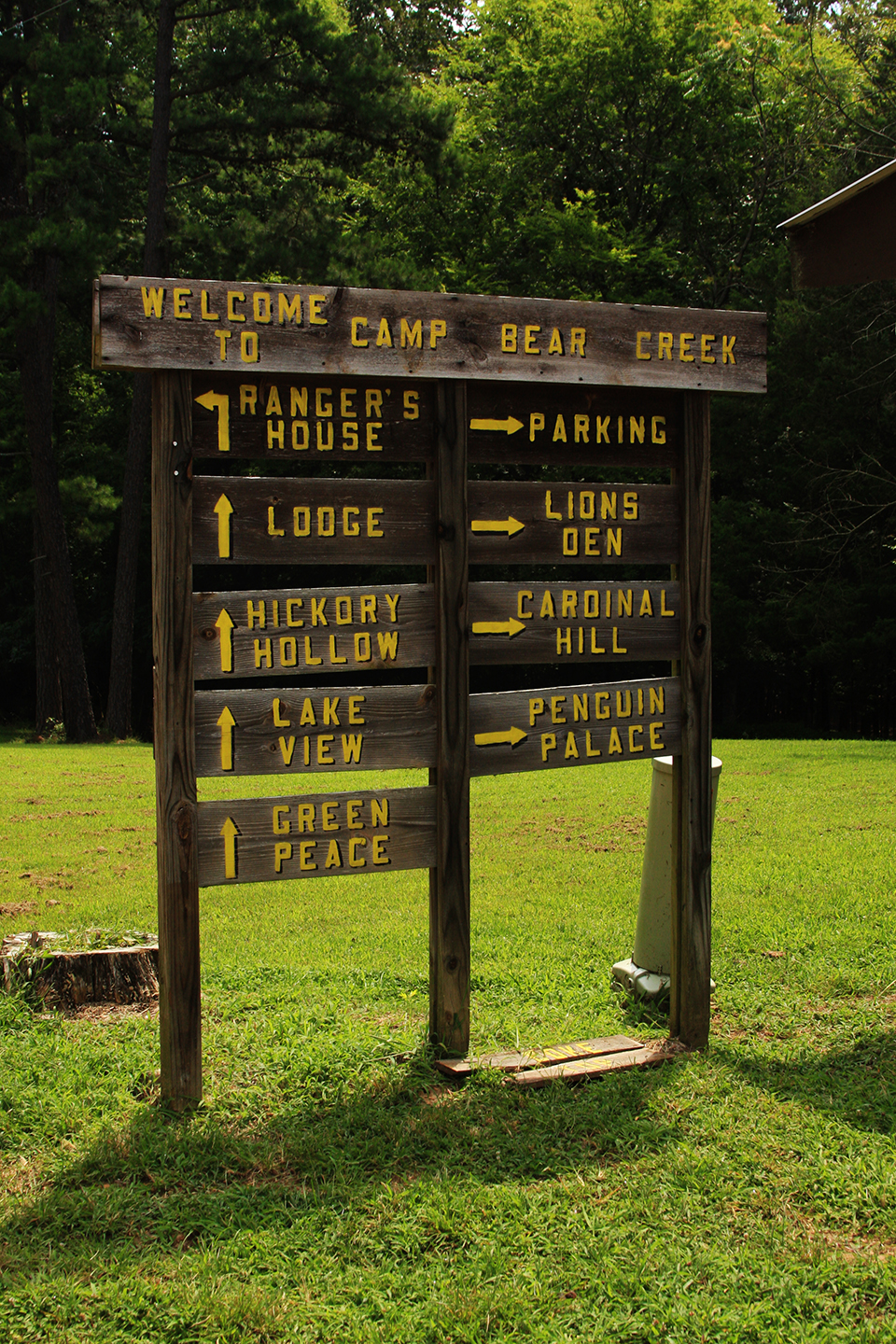 Bear Creek Camp is a 182 acre camp, opened in 1980 and nestled on two-and-a-half miles of Kentucky Lake shoreline and is one of two resident camps facilitated by GSKentuckiana. This particular weekend they were hosting the top cookie sellers on an All Access Camp Experience (the top seller sold over 2,800 boxes). But throughout the summer, the camp will host several 9-day camp "sessions" for approximately 50 girls, encouraging them to step outside their comfort zone, learn new skills and "getting back to nature". Bear Creek is considered an aquatic camp and with easy access to Kentucky Lake, many of the unit activities are focused on water. I witnessed girls paddling boarding for the first time, learning to sail, and taking mud facials in the red clay that lines the lake.
Other activities the girls will experience while at Bear Creek are what you would expect at summer camp: archery, word working, canoeing, but the camp also offers other learning opportunities like digital media. The goal of GSKentuckiana is to empower young women to build Courage, Confidence, and Character by conquering challenges and caring for others. "This is the time to gain independence, learn to set goals and work to achieve them." Kristin said.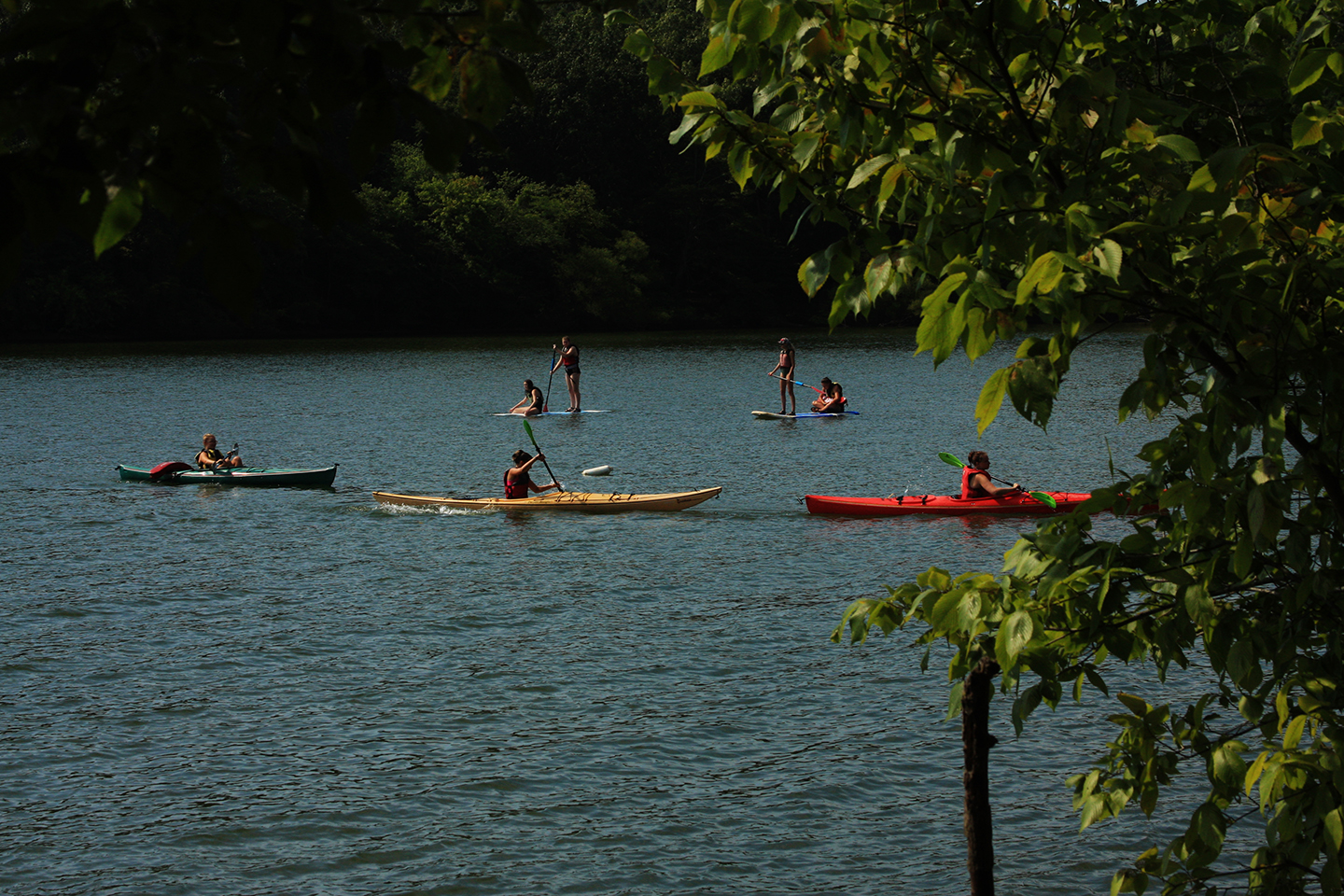 In March of 1912, Juliette Gordon "Daisy" Low organized the first Girl Scout troop in Savannah, Georgia and redefined what was possible for girls everywhere. Over one hundred years later, Daisy's sense of adventure and a belief that girls can do anything, lives within 2.5 million strong "G.I.R.L."s (Go-getter, Innovator, Risk-taker, Leader).
The Girl Scouts are more than cookies, they are preparing young women for a lifetime of leadership, success, and adventure through five keys steps:
• Developing a strong sense of self
• Displaying positive values
• Seeking challenges and learning from setbacks
Forming and maintaining healthy relationships
Learning to identify and solve problems in her community
and teaching important skills like science, technology, engineering, and math, outdoor skills, life skills and entrepreneurship.
According to the GSUSA website- half of all U.S. businesswomen, 73% of current female senators, many of the women who have flown in space were Girl Scouts, and every year, Girl Scouts collectively spend tens of millions of hours improving their communities.
The Kentuckiana council, headquartered in Louisville, serves 20,000 girls and adults in 64 counties throughout the region, so chances are a troop is near you. 
Take the Lead Like a GIRL Scout!
Go online at gskentuckiana.org to find a troop or a program learning center. Summer camp registration opens Black Friday.