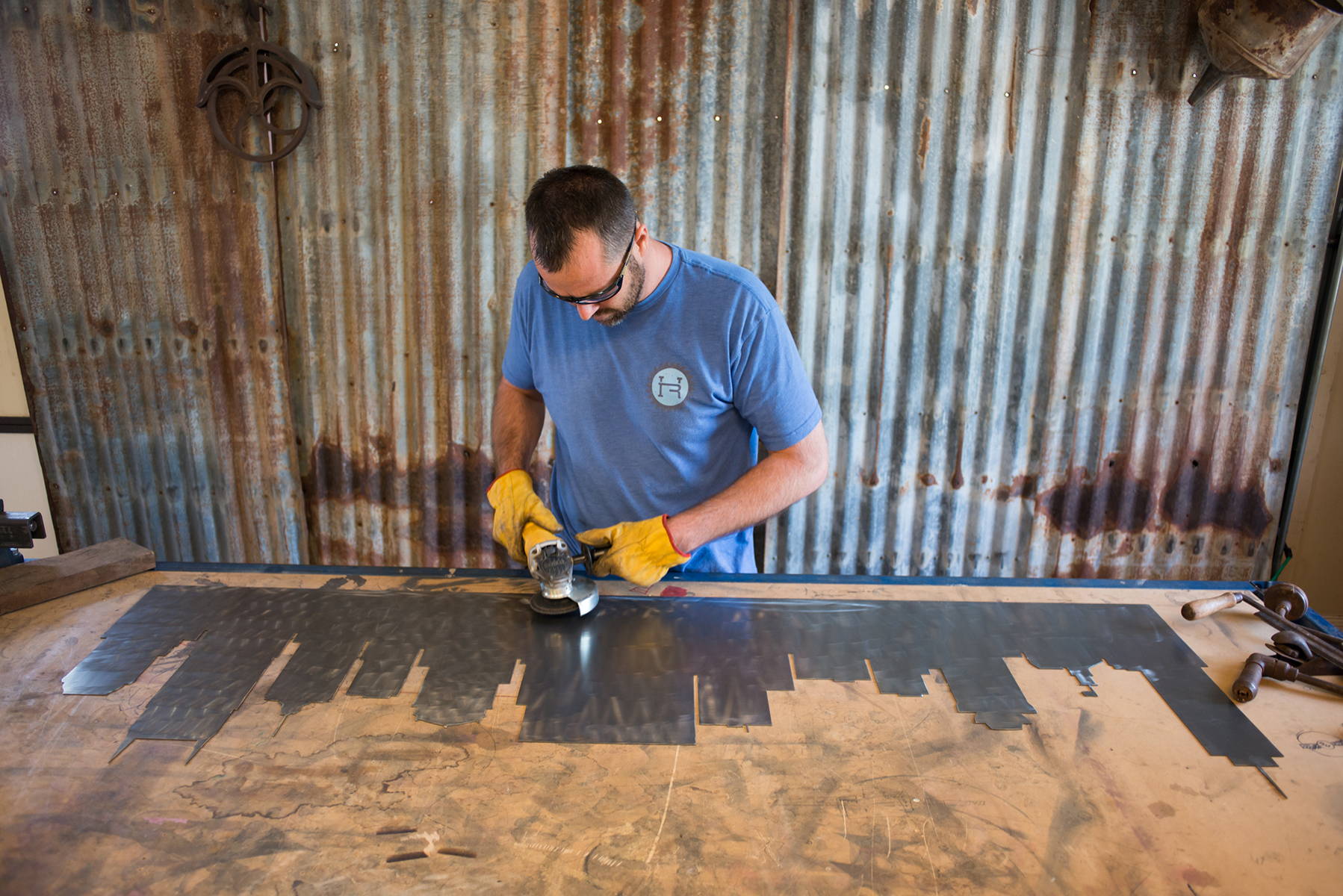 Robbie Martin, a true Kentucky craftsmen, uses his talents to create hand-crafted
items made out of barn wood, reclaimed metal, steel, and salvaged items. His
products range from unique holiday ornaments, to bottle openers. "I try to create
products that resonate with the community… Big Red, the White Squirrel, BGKY,
and the state of Kentucky!" Martin is also proud to announce that he is an official
licensed vendor to his alma mater, Western Kentucky University! Before Martin
was dubbed the name "Hobby Robbie" by his wife, he was a work-at-home dad
who was taking care of his daughter who suffered from her near fatal illness
and became her primary caregiver. Martin says it was this time that he found
his passion for tinkering. In 2018, Martin turned his hobbies into a business and
officially created Hobby Robbie, LLC with his wife, his daughter who has made a
full recovery, and his two other daughters by his side.