The month of May is right around the corner, and for every Kentuckian that means one thing: the Kentucky Derby! The first Saturday in May is on a lot of people's minds, and not just because of fast horses and mint juleps. Fashion is a staple as well.
As a Louisville native, I grew up around Churchill Downs and the Kentucky Derby, thanks to my dad working at the track throughout my childhood. The fastest two minutes in sports and the fashion that goes along with it are not lost on me.
With time dwindling before the most prestigious horse racing event in the world, the real race is finding the perfect hat for the big day. Well, you're in luck! Prim & Brim, Bowling Green's newest pop-up hat shop, arrived just in time for your days at the Downs.
Prim & Brim | 2530 Scottsville Road, Suite 7
Open Fridays and Saturdays from 10 a.m. to 6 p.m. and Sundays noon to 5 p.m.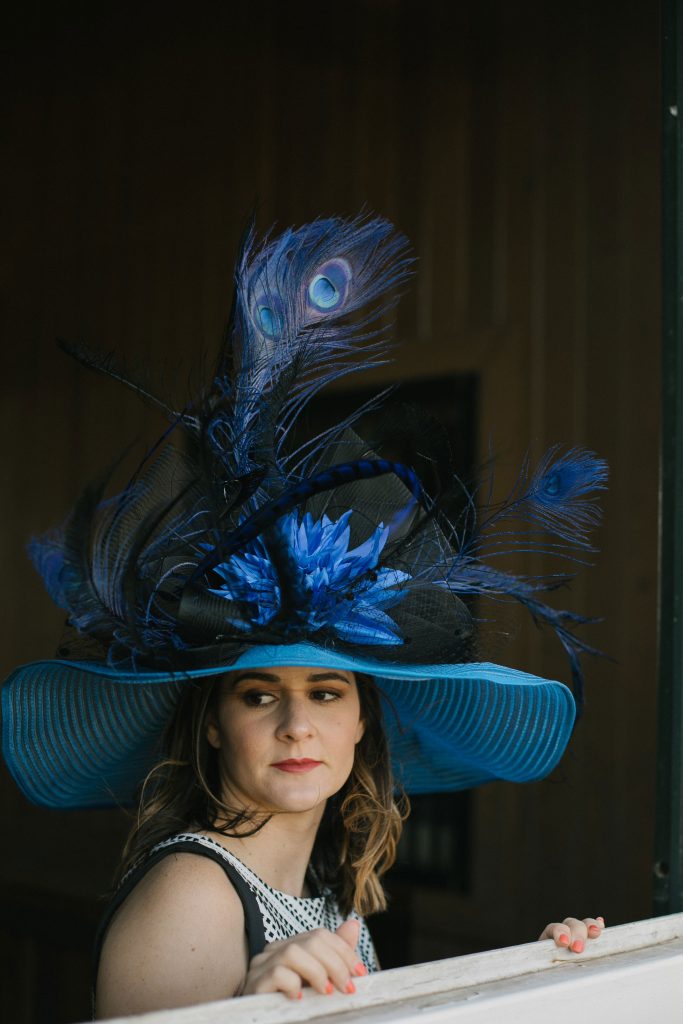 When choosing a Derby outfit, I first recommend finding the hat. Go big or go home! Nothing is too outlandish when it comes to hats at this event. People aren't going to remember the dress you wore, but everyone is going to remember your hat. A Derby hat is the focal point of an outfit, and everything should be tailored around this piece. A wide brim hat with lots of flowers, ribbon and feathers is a classic look. When styling a bold hat such as this one, I recommend coupling it with a subtle print or solid colored dress.
Hat: $299
If a large hat isn't your thing, let me introduce you to the fascinator. My personal favorite, fascinators are light-weight, decorative headpieces consisting of feathers, flowers and beads attached to a comb or band. Fascinators are the best alternative to hats and are usually budget friendly. Hosting or attending a Derby party? Fascinators are a great option for a backyard bash while watching the races from afar.
Fascinator: $69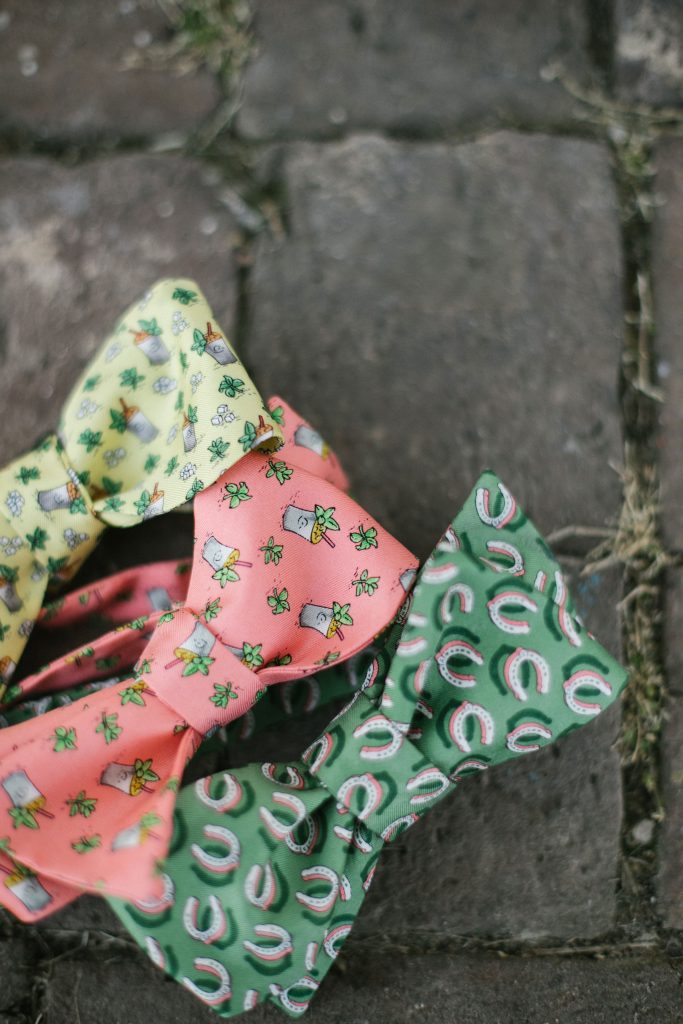 Who said Derby fashion was only for the ladies? The day is an excuse for men to get just as dressed up and decked out as the women.
Bowtie: $39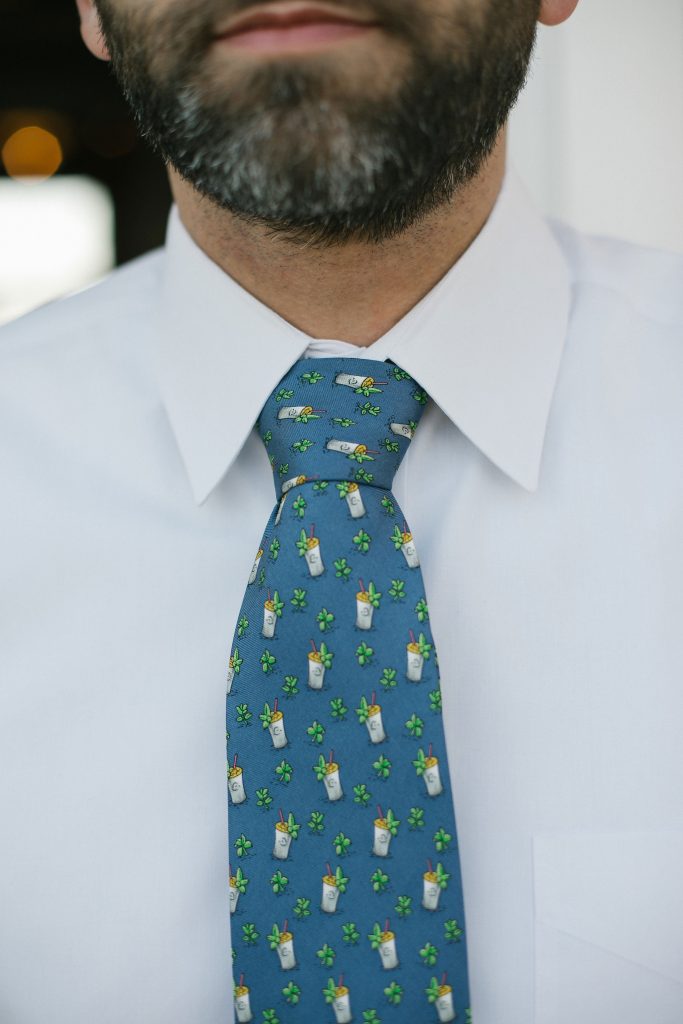 The modern Derby man's clothing options are engulfed with an array of bright colors and bold patterns. This tie dons mint juleps, which are—without question—the signature cocktail of the Kentucky Derby. Prim & Brim's festively printed pastel ties and bowties perfectly capture the spirit of a day at the races.
Tie: $39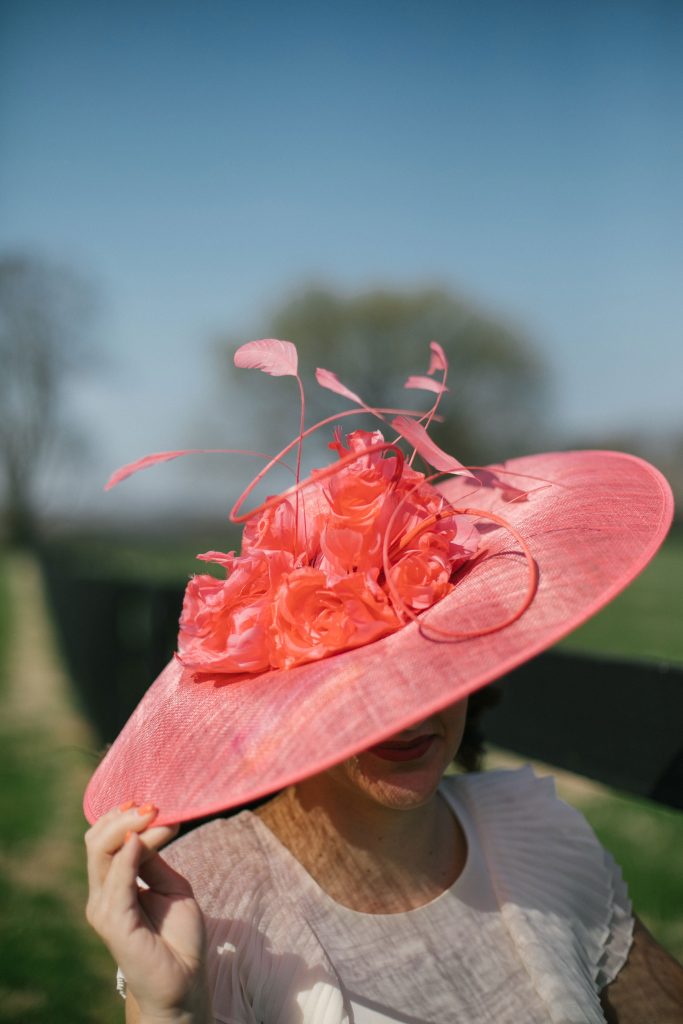 Skipping the Derby and heading to Oaks instead? Oaks is the day before Derby, when the spotlight is on the fillies and pink is the color of the day. On Oaks day, fans at Churchill Downs are encouraged to incorporate pink into their attire to raise funds and awareness to the fight against breast and ovarian cancer. This hatinator (a hat/fascinator hybrid) is perfect for either day and will have you looking pretty in pink.
Hatinator: $195